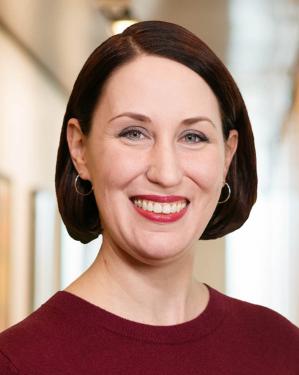 Katharine McLaughlin
External Affairs and Communications
Katharine McLaughlin is a communications officer at The Kresge Foundation. She provides strategic communications support to the foundation's Health and Human Services Programs. Kate joined the foundation in 2019. Previously, she served as communications director at the Health Foundation for Western and Central New York, where she led the foundation's strategic communications, public and media relations efforts.
Earlier in her career, Kate managed public and media relations at SUNY Erie Community College and was editor of the Cheektowaga Bee newspaper.
A native of Buffalo, New York, she earned a bachelor's degree in journalism and mass communications and a master's degree in integrated marketing communications from St. Bonaventure University.