Journey to Creative Placemaking: Lessons and Insights
A series of white papers exploring The Kresge Foundation Arts & Culture Program's transition to community Creative Placemaking grantmaker
About this project
Reflections, learnings and insights on Creative Placemaking are shared in this series of white papers from The Kresge Foundation's Arts & Culture team in concert with partners from different fields and sectors. The goal is to help illuminate the foundation's multi-faceted approach to grantmaking, share lessons learned, identify challenges and opportunities encountered, and encourage conversations in the field. The first paper, Kresge's Arts & Culture Program, the First Decade, was posted in January, 2018, and subsequent papers will be posted throughout the year. Topics include:
Kresge's journey to Creative Placemaking
Neighborhood progress and tracking change
Equitable outcomes and systemic change
Financing Creative Placemaking
Arts & culture and local anchor strategies
The Kresge Foundation Arts & Culture Program team will share this work over the year with an eye toward sharing with peer grantmakers and practitioners in sectors working to fully integrate arts and culture with community development and urban planning practices.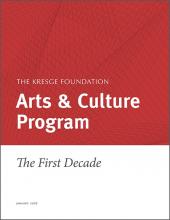 Kresge's Arts & Culture Program – The First Decade
Download the paper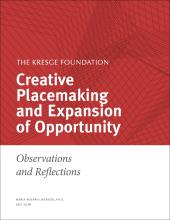 Creative Placemaking and Expansion of Opportunity – Observations and Reflections
Download the paper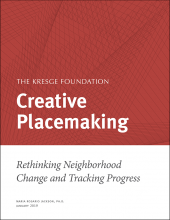 Creative Placemaking  – Rethinking Neighborhood Change and Tracking Progress
Download the paper