Climate Resilience and Urban Opportunity
The Climate Resilience and Urban Opportunity (CRUO) initiative aims to strengthen the climate-resilience field by supporting new models, methodologies, and approaches to climate resilience policy and planning that directly benefit low-income communities.
The cohort
A cohort of 15 nonprofit organizations from across the U.S. were awarded $660,000 multiyear implementation grants to execute work plans over three years focused on influencing local and regional climate resilience planning and policy development to better reflect the needs and priorities of low-income communities.
The cohort completed a planning phase in 2015 during which they developed the work plans that are now being executed.
CRUO also provides funding to a separate set of nonprofit organizations who have a strong focus on equity and social justice who are working to advance both placed-based and field-building efforts to strengthen equitable climate-resilience in low-income communities, but who are not funded through the CRUO multiyear implementation cohort.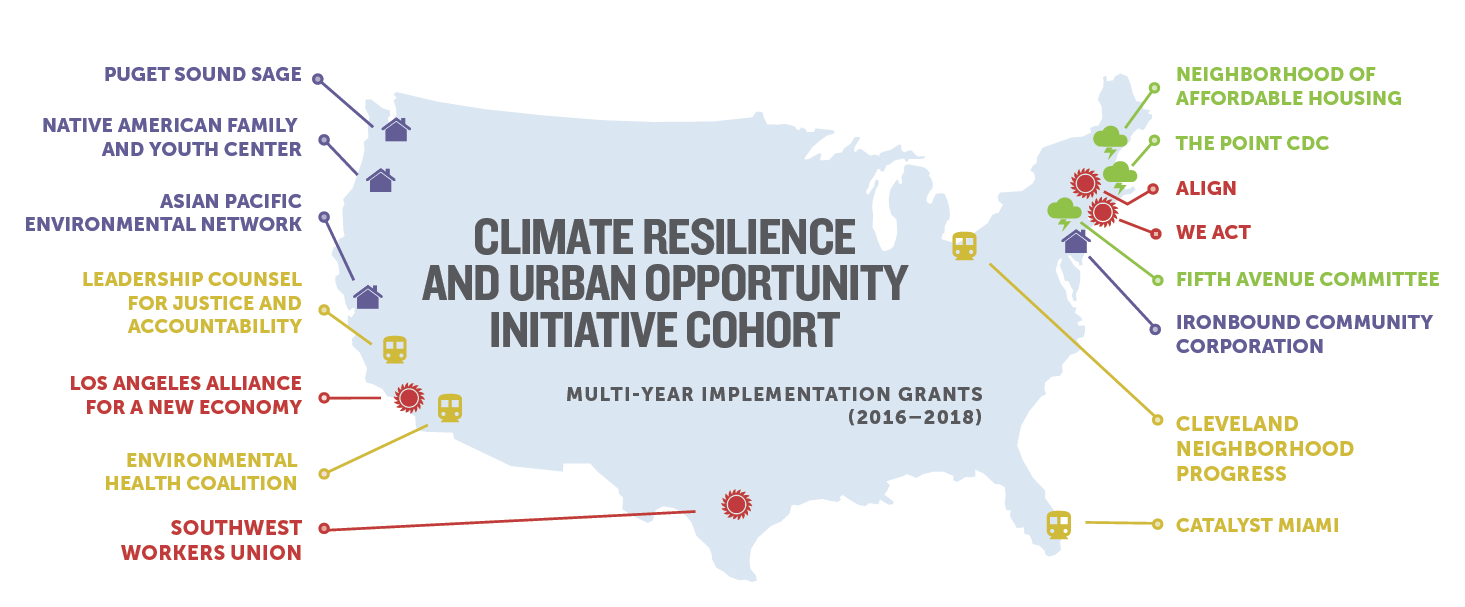 Align, New York, New York
Asian Pacific Environment Network, Oakland, California
Centro por la Justicia / Southwest Workers Union, San Antonio, Texas
Cleveland Neighborhood Progress, Cleveland, Ohio
Environmental Health Coalition, National City, California
Fifth Avenue Committee, Brooklyn, New York
Ironbound Community Corp., Newark, New Jersey
Los Angeles Alliance for a New Economy, Los Angeles, California
Native American Youth and Family Center, Portland, Oregon
Neighborhood of Affordable Housing, East Boston, Massachusetts
Grantee Resources (click on headlines to access)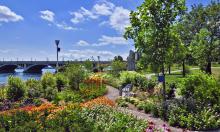 More than 100 persons – many of them representatives of the 15 nonprofit collaborations funded under the Kresge Climate Resilience and Urban Opportunity (CRUO) Initiative -- attended the foundation's 2017 CRUO convening June 14-16 in Detroit. We're sharing a suite of materials from that gathering including several participant presenatations, the convening agenda and biographies of the participants.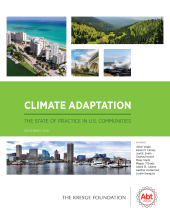 Communities across the nation are implementing innovative approaches to protect residents from the impacts of climate change, providing models and lessons that can be applied across the country according to a report released this week by Abt Associates and The Kresge Foundation.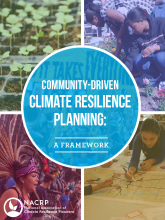 This report, Community-Driven Resilience Planning, a Framework, was authored by the National Association of Climate Resilience Planners.
News and other items of interest
Communities of color are strong leaders in the fight against climate change, but only if policies and the process genuinely reflect their voice and vision. This column from Laurie Mazur at Island Press explains why there is more to good climate policy than simply lowering emissions. It highlights forward-thinking legislation from California that can be a model for progressive climate legislation at the state and federal levels.

Jacqueline Patterson is the Director of the NAACP Environmental and Climate Justice program. In this podcast, Coal-Blooded; Coal as a Civil Rights Issue, she discusses the NAACP's "Coal Blooded" report; why uninterrupted energy service should be looked at as a civil rights issue, and other matters related to enviornmental justice and climate resiliency.

Researcher rolls though Northern Ohio documenting microclimates with his research-grade weather station affixed to his bicycle. "To the best of our knowledge, this is the first time anyone has installed a research-grade weather station on a bicycle to gather this much data for analysis," said Nicholas Rajkovich, an assistant professor of architecture in the University at Buffalo School of Architecture and Planning. As part of their body of work on climate resilience, Rajkovich and his team of UB graduate students received funding from the Kresge Foundation to develop climate resilience strategies for Cleveland and other at-risk urban areas.

An article in CityLab explores a Cleveland pilot program spearheaded by Cleveland Neighborhood Progress that uses 200 vacant lots for rain gardens, food gardens, community gathering places, native plants, and wetlands restoration as part of the Kresge CRUO initiative.

"The Kresge Foundation hopes the project will inspire others in Cleveland and beyond," reads the article, which goes on to quote Shamar Bibbins, program officer with Kresge's Environment Program:"I hope that key decision-makers will take note and incorporate some of the promising practices that emerge from these projects into long-term planning and investments in the region."
Resources from the 2016 CRUO convening
A wealth of resources and materials were provided by grantees in the Climate Resilience and Urban Opportunity initiative and partners in the field. They are archived here and available for review or download.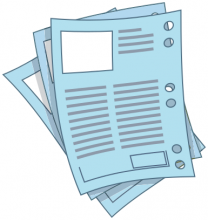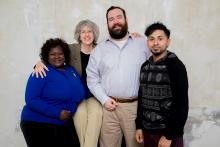 Kresge's Environment Program hosted more than 100 local and national leaders for its second annual Climate Resilience and Urban Opportunity Initiative grantee convening, May 2-4, 2016 in Chicago.  The Initiative's goal is to influence local climate resilience planning and policies that better reflect the needs and priorities of low-income communities in American cities.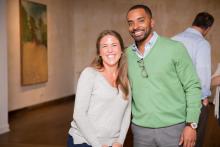 A gallery of photographs from the 2016 convening of The Kresge Foundation grantees in the Climate Resilience and Urban Opportunity initiative in Chicago. Most were taken at the history Stony Island Arts Bank, also a Kresge grantee.