Climate Resilience and Urban Opportunity
The Climate Resilience and Urban Opportunity (CRUO) initiative was developed to strengthen the climate-resilience field by supporting new models, methodologies, and approaches to policy and planning that directly benefit low-income communities.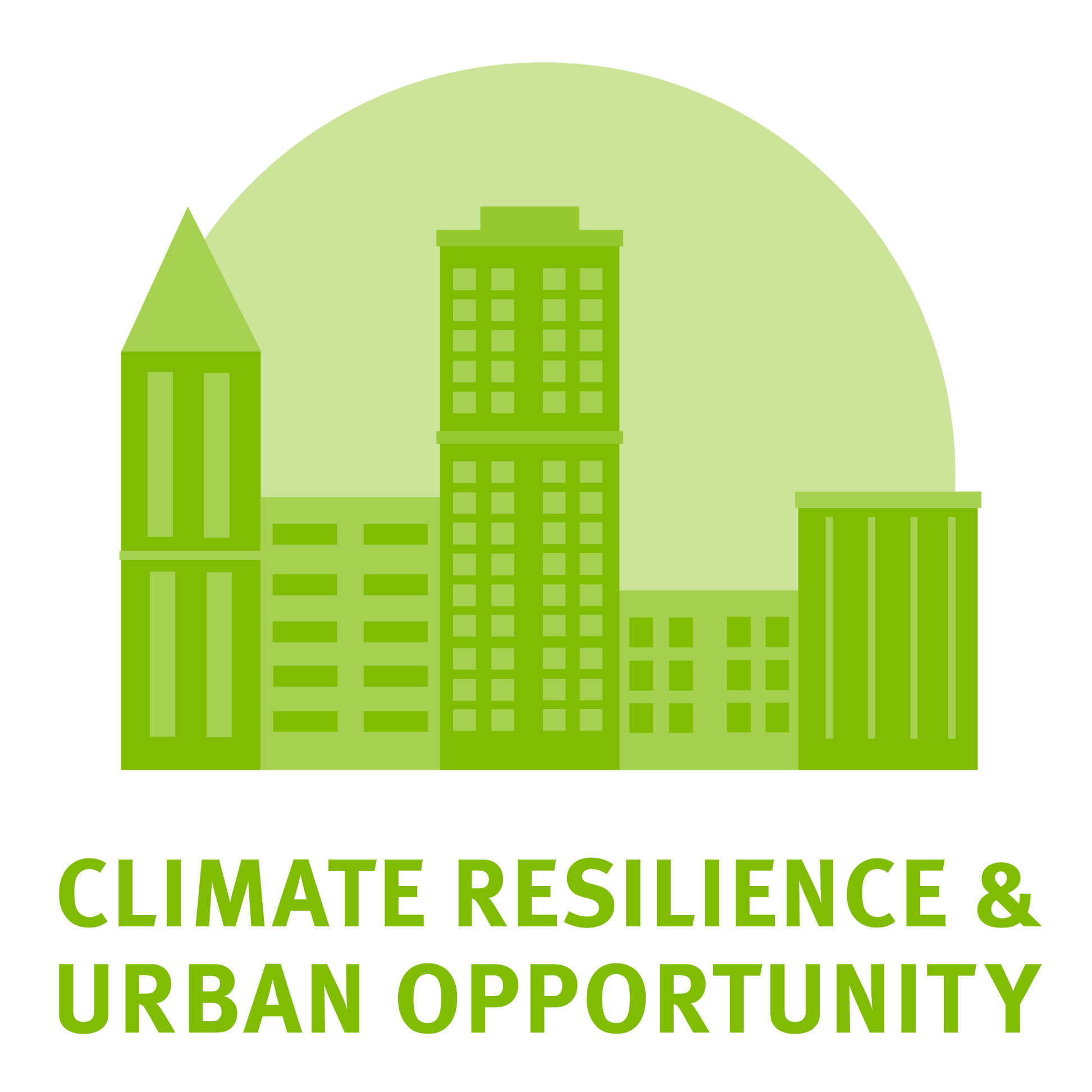 About the CRUO Initiative
In 2014, Kresge launched the CRUO initiative, a five-year, $29 million effort designed to strengthen the capacity of community-based non-profit organizations to influence local and regional climate-resilience planning, policy development, and implementation to better reflect the priorities and needs of low-income urban communities in U.S. cities. The initiative also sought to strengthen the field by supporting new equity-centered methodologies and approaches to climate-resilience policy and planning.
CRUO Grantees
A cohort of 15 nonprofit organizations from across the U.S. were awarded $660,000 multiyear implementation grants to execute work plans over three years focused on influencing local and regional climate resilience planning and policy development to better reflect the needs and priorities of low-income communities. The cohort completed a planning phase in 2015 during which they developed the work plans that are now being executed. CRUO also provided funding to a separate set of nonprofit organizations who have a strong focus on equity and social justice who are working to advance both placed-based and field-building efforts to strengthen equitable climate-resilience in low-income communities, but who are not funded through the CRUO multiyear implementation cohort.
What We Learned from CRUO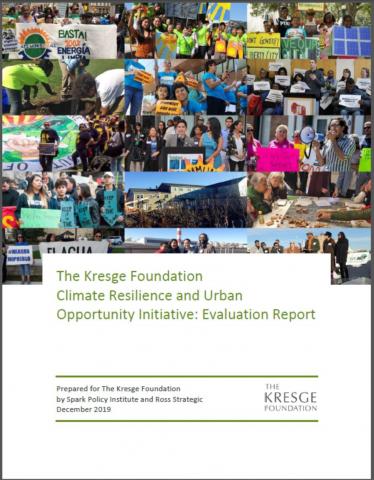 We're proud to present the 2019 CRUO Evaluation Report. We began with one central question in mind: Would cities adopt different and more universally protective policies and practices to advance climate resilience (defined by Kresge to include climate change mitigation, adaptation, and social inclusion) if organizations deeply committed to equity were resourced to fully participate in the policy-formation process?
CRUO Key Findings
The CRUO evaluation affirms the significant value community-based organizations grounded in equity bring to climate-change work. Through the efforts of 15 placed-based project sites, CRUO brought attention to the needs and priorities of communities often underrepresented in conversations about climate change and resilience solutions and helped to elevate the voice of community members in local processes and policy change. Collectively, the organizations achieved meaningful policy wins in their local communities, regions and at the state level by contributing to a shift in how climate-resilience work is framed. They expanded the range of issues recognized as relevant to climate resilience and elevated the profile of equity within the climate resilience field.
Download the full Evaluation Report | Download the Executive Summary | Download the Key Takeaways
CRUO Community-Based Project Partners
More resources
CRUO Advisory Board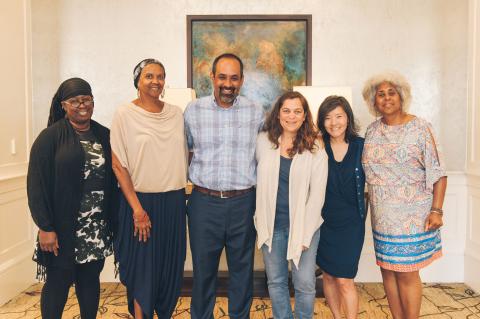 Stay Connected
RT @kresgehealth: "Environmental justice is essentially about the right to live in an environment that provides you with all of the resourc…

Posted about 5 hours ago

RT @kresgefdn: In a new article, @kresgenviro's Dr. Jalonne White-Newsome explores how the $14 million Climate Resilient and Equitable Wate…

Posted about 6 hours ago

In a new article, @kresgenviro's Dr. Jalonne White-Newsome explores how the $14 million Climate Resilient and Equit…

https://t.co/BmvtzaDHGL

Posted about 6 hours ago
FOLLOW US