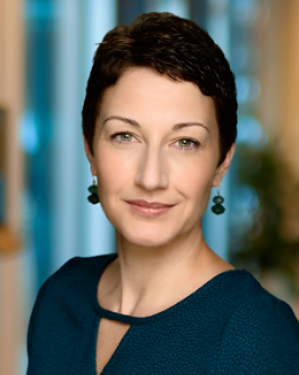 Jennifer Kulczycki
External Affairs and Communications
Jennifer Kulczycki is director for external affairs and communications at The Kresge Foundation
She supports strategic communication and media relations activities at Kresge, which she joined in January 2015. Previously, she served as vice president of communications at Rock Ventures LLC, where she provided strategic public relations, media relations and internal communications strategy and support for the holding company.
During her nearly 20-year career in public relations, Jennifer also held positions with MotorCity Casino-Hotel, Ilitch Holdings Inc. and Delphi Automotive PLC.
A native of western New York, she earned a bachelor's degree in communications from State University of New York at Buffalo and a master's degree in management from Walsh College in Troy, Mich.
Photo: Douglas Schaible
External Affairs and Communications