Three years in, Hope Starts Here celebrates successes and picks up momentum
Kresge, Kellogg-led early childhood initiative holds Summit with 400 practitioners, leaders
More than 400 civic and business leaders, early childhood development providers, community members and parents gathered at Marygrove College in Detroit on Friday to commemorate the three-year anniversary of the launch of Hope Starts Here, a community-driven collaboration to transform Detroit into a city that puts young children first by 2027.
 The 2019 Hope Starts Here Summit kicked-off with a groundbreaking ceremony for a new $15 million, 28,000-square-foot early childhood education center. The center, slated to open in the fall of 2021, will be run by Starfish Family Services and serve as part of the Marygrove Conservancy's cradle to career campus. 
At the groundbreaking event, Detroit Mayor Mike Duggan announced that he expects Michigan's governor and legislature to consider adding funding for universal preschool for Detroit's 4-year-olds in upcoming state budget discussions.
"Children at a young age know how their community values them," said Duggan. "So we have to do things differently."
W.K. Kellogg Foundation President and CEO La June Montgomery Tabron and Kresge's President and CEO Rip Rapson, who serve as co-chairs of the initiative's Stewardship Board, announced that Denise Smith will serve as the first implementation director for Hope Starts Here.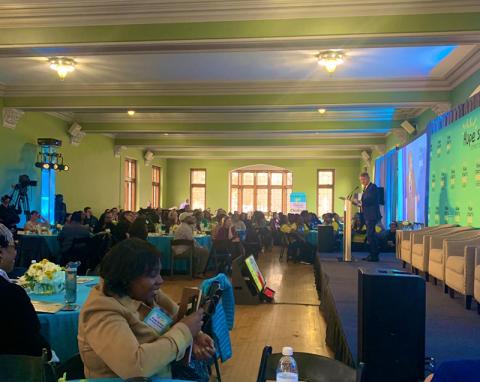 Smith has been involved in the initiative's efforts from the very beginning, since 18,000 people came together to create a framework with 15 recommended strategies to achieve the six imperatives that must be accomplished to transform the city by 2027. Smith has served as a member of the initiative's Stewardship Board, a group of voluntary leaders guiding the initiative, since it began.
She said she will accelerate the execution of the six imperatives of the community-driven framework. 
"Today marks a new chapter in how we'll work together," Smith said. "Through this distributed leadership model, we will act on a community-wide vision, purpose and outcomes that respond to the needs of community. We will align existing resources prior to adding new and utilize an effective organizational structure. We'll develop an implementation success plan. We will track and report our progress, reflect and course correct when necessary – all while using effective and efficient feedback loops, including social media, through which community can remain plugged in."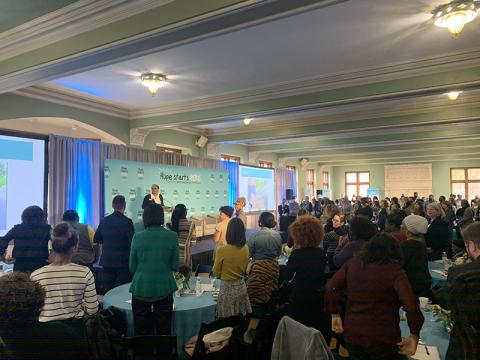 Smith's passion for the children of Detroit inspired those in attendance to recommit themselves to be champions of hope.
"Investing in the education of children leads to life changes," Smith said. "I met a parent last week who said to me, 'Don't meet me where I am. Meet me where I dream.' That statement holds so many possibilities and so many opportunities for our children. They begin with every day moments that we provide. I would like each of us to think about the role we plan in the lives of these children and remember that every child deserves a champion."