Commentary: How Kresge's Detroit Program confronts the COVID-19 pandemic
"The level of grief … is off the chart," says one grantee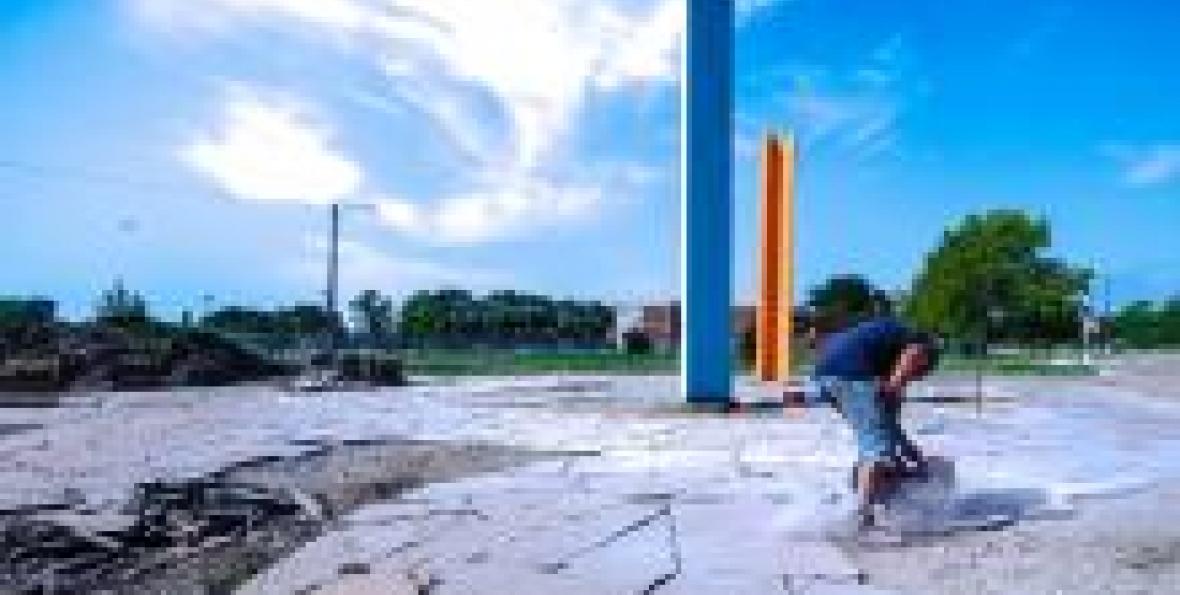 By Wendy Lewis Jackson
Rhonda Greene is one of the long-term believers in Detroit's revitalization. Her focus is Detroit youth and their communities, sharing art that is accessible to Detroiters through African and African American cultural lenses. Rhonda seeks to instill youth with a sense of who they are and who they can be through an embrace of culture through music, movement and folklore. Heritage Works, the vehicle she founded for this work, of which she is the executive director, turns 20 this year.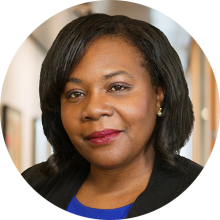 But rather than celebrating a platinum anniversary, Heritage Works is concerned about Detroit communities and its survival in a city in a defensive crouch against the COVID-19 pandemic, a city, where the death toll now stands at more than 1,200. 
Rhonda is one of 200-plus Detroit Program grantees our team has been reaching out to by phone and email since the pandemic began. While each grantee has its own story of challenges and hopes, Rhonda is in many ways emblematic.
There are numerous challenges for her staff of three working remotely, trying to understand three-dimensional coworkers flattened to two-dimensional screens. The nuances of face-to-face communication are gone, as are the camaraderie and shared physical energy of a team environment.
Financially, Rhonda said, the organization is watching its bank account dwindle while hoping for the best. Heritage Works was recently approved and received a Payroll Protection Program loan, but an approved loan is no panacea. Rhonda worries whether the group will be able to meet all the criteria to actually have the loan forgiven. If not, how will they afford the loan repayment, even at 1% interest with a recession, a devastated community and demand to meet basic needs.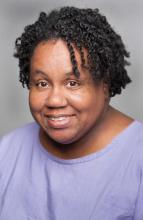 "It's hard to anticipate what comes next and resources to address it," Rhonda said while thinking about right now and how to connect with the young people and families we serve.
And then there's the suffering: "The level of grief that our community is experiencing is off the chart and palpable."
We've heard variations on these themes over and over.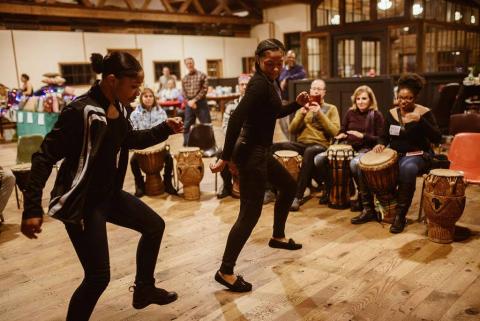 Virtually all of our grantee contacts know someone – professionally if not personally – who has had a rough battle with COVID-19, many know someone who has died. Leaders of at least two of our major partners have been laid low by the virus and pulled, thankfully, through. At least one current community partner has lost a key member. And the first publicly identified COVID-related death in the state was Marlowe Stoudamire, a much-beloved civic leader, known to everyone including most of our team. He was a veteran of several nonprofits and the architect of an award-winning exhibition and accompanying activities commemorating the 50th anniversary of Detroit's 1967 rebellion.
For context, the rebellion that Marlowe helped us memorialize left 43 dead. COVID-19 claimed more lives on four different days in April — 53 on our deadliest day of April 9. City deaths that have declined to single digits most days is a cause for hope.
And just how do we go forward from here?
First, there's the imperative to continue flattening the curve – to save lives today and tomorrow. Yes, we care about the city's economy and how and when we open it up. We keep in mind that an economy is moving money between people. This is about people. People we know. People who matter to us. People we care about. The neighbors of our neighborhoods. And the decline in Detroit and regional fatalities gives us a sense of optimism the curve is flattening enough to become manageable in the foreseeable future with a surge in testing and contact tracing, particularly to address the city's troubling infection hotspots.
Beyond the immediate threat to life, we have to look to the economic security of Detroiters in the aftermath, their ability to not only survive but to thrive. We cannot ignore the cascade of consequences that will surely follow the financial setbacks and economic dislocation that will follow a surge of unemployment in vast swaths of the city already ill-served by the labor market. The level of food insecurity and other economic needs in the city are disturbing.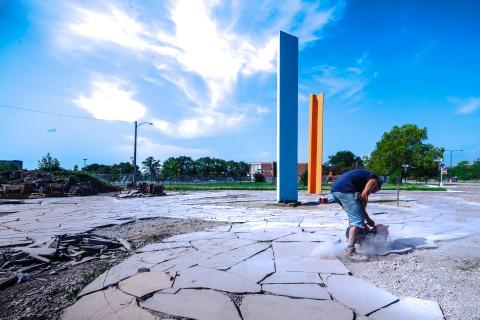 Then there are the grantees who are working to revitalize Detroit and its neighborhoods in a myriad of ways, from working with arts and culture like Heritage Works to comprehensive development in neighborhoods from southwest Detroit to the northeast, from support for small business and entrepreneurship to the Marygrove P-20 project on the campus of the former college campus of the same name, now the site of a cradle-to-career educational initiative that puts education at the center of revitalization in the Northwest Detroit neighborhood.
Our grantees, of course, are units within the broad network of nonprofits that work cooperatively across the city on revitalization. We know that we can't stabilize the sector by only looking at the individual organizations. We have to also consider the ecosystem of organizations and how they relate to one another, and to government. Where we can, we have to use our resources to maximize city and state responsiveness and capacity.
Underlying the immense challenges that COVID-19 presents are the unaddressed – and too often unacknowledged – challenges that our society and institutions accepted before the pandemic. The history of disinvestment that warped this city for decades, the racialized disparities of health and wealth that are deeply woven into the fabric of our society … the pandemic is the grim punctuation point on all the arguments for equity that the Kresge Foundation and its Detroit Program raised in the past. For Kresge, as for likeminded philanthropies and institutions, this pandemic is a clarion call to double-down on the commitment to equity today and in the future.
Along with our colleagues across the Kresge Foundation – and in collaboration with our philanthropic peers – we have begun the work of turning our principles of COVID-19 response into action.
There is much more to be done and more that we will do.  
The conversations with grantees, fellow grantmakers, government officials and outside experts have often gone late into these work-from-home evenings. If we ever feel taxed, we think of our grantees like Rhonda and take inspiration. 
Rhonda says that the fate of her organization is inseparable from that of the community as a whole. "If the community survives, we survive. I asked my group if this was magical thinking, and we don't think so," she said. 
And beyond mere survival, she thinks about quality of life, about how the disparities laid bare by the pandemic will be addressed, about the role of arts and culture in healing community. "Arts and culture have to be part of the conversation about how we heal and recover and begin moving forward again," she said. 
For now, she said, "We celebrate one day at a time. Our team pushes through anyway."
That's how we approach it, Rhonda. One day at a time. Looking for more than mere survival. With gratitude for what you do. 
Wendy Lewis Jackson is the managing director of Kresge's Detroit Program. Follow her on Twitter @WendyLJack.