Celebrate Earth Day 2020 virtually with our Environment Program partners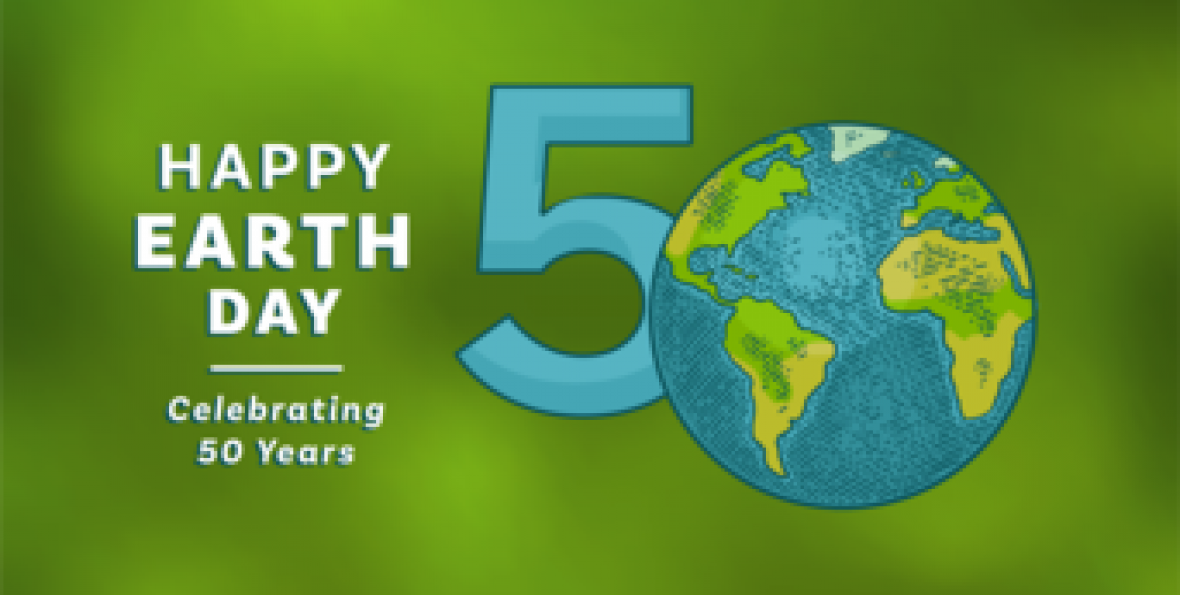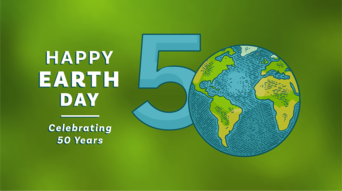 Editor's Note: Below is a list of virtual Earth Day activities, social engagements and reading material. Be sure to join the coversation by using the hashtags #EarthDay2020 and #EarthRise. Do you have more ideas to share? Please send to communications@kresge.org and we'll add them below.
April 22, 2020, will mark 50 years of celebrating Earth Day. Launched in 1970, this year's global effort will be dedicated to action on climate change – which inevitably is the biggest challenge to the future of humanity and the life-support systems that make our world habitable, according to the Earth Day Network. 
This is a day that impacts everyone, and your actions are needed. As we practice social distancing during the COVID-19 pandemic, there are still ways you can take part in Earth Day 2020 to show your commitment to protect and restore our planet.
Earth Day Live 2020
Instead of mass protests, from April 22-24, youth and adult activists are coming together for Earth Day Live, a three-day live stream from 9 a.m. to 9 p.m. each day focused on climate action. The live stream will include training sessions, performances and appearances to keep people engaged and inspired, with speakers including celebrities, politicians, scientists and youth activists. Click here to register for Earth Day Live and be the first to hear about big announcements — including the full schedule of events. 
Virtual Map of Events
Find virtual Earth Day events near your hometown by using EarthDay.org's interactive map. With this digital tool, you can register for existing events, add your own event (if not already listed), and explore activities to take action at home. Learn more about the history of Earth Day and why your voice is needed.
Join the Conversation
On April 22, The Kresge Foundation will host a Social Media Takeover! All Kresge social channels will showcase the Foundation's dedication to action on climate change across each Program area – Environment, Health, Arts & Culture, Detroit, Education, Human Services and Social Investments. Be sure to follow each channel and use the hashtags #EARTHRISE and #EarthDay2020.  
Social Media Toolkit
​Eager to add your voice, but not quite sure what to say? Download the Earth Day 50 Social Media Toolkit, which includes graphics and sample social posts for Facebook, Instagram and Twitter!
Your Earth Day Play List
Here are 12 songs for your Earth Day playlist.  Studies have shown music can be a powerful neurological tool. It can reduce fatigue and increase stimulation, important tools for activists fighting for our planet. Throughout history, music has held social movements together and kept them alive even when all hope would have otherwise been lost.
WE ACT Virutal Earth Day 5K 
During the week of Earth Day (April 18-26), WE ACT will host a Virtual Earth Day 5K. All registered participants will be able to run or walk the Earth Day 5K at a time and place of their choosing. As opposed to a traditional group racing event, a virtual race will provide the flexibility to practice social distancing while still allowing the opportunity to celebrate Earth Day and support WE ACT. Registration is still open! 
Women Fighting to Save the World
Join us in congratulating Peggy Shepard, Co-Founder and Executive Director of WE ACT, on being profiled as one of the Women Fighting to Save the World in Marie Claire's April 2020 Earth Day issue. WE ACT is a longstanding grantee partner of our Environment Program. The article features women who are leading the fight to save our planet from the ravages of climate change and environmental degradation. Shepard is recognized as a "groundbreaker" and a "pioneer" of the environmental justice movement and grassroots activism. We encourage you to read the article and find some inspiration for making a change in your community.
NEHA Earth Day Twitter Chat
The National Environmental Health Association will host an Earth Day Twitter Chat on Tuesday, April 21 at 2:00 p.m. EDT. The theme is "Climate Action for Environmental Health." All are welcome to join the conversation about how climate impacts health, what we can do to fight the effects of climate change, and how our networks can build resilience. To participate and receive live updates, RSVP to the event here, follow @NEHAorg on Twitter and use the hashtag #EarthDayChat so that others can follow your contributions to the conversation.
Earth Day Window Signs
Our US Water Alliance partner is challenging you to a friendly competition! Using inspiration from Pinterest, create your own Earth Day Window signs with a specific focus on the importance of clean water. Show your support of the #OneWater movement for an innovative, inclusive and integrated water future. Share your creations on Twitter and be sure to tag US Water Alliance with the hashtags #OneWaterOneFuture #EarthDay2020. And be sure to read the One Water Leadership Insights interview with Kresge's Jalonne L. White-Newsome, who shares personal and professional reflections on Earth Day in connection to our CREWS Initiative (Climate Resilient and Equitable Water Systems).
To Save the Planet, Learn from the Civil Rights Movement
As the world marks half a century of the modern environmental movement, we need to learn from the lessons of the American civil rights movement. Read this article featuring our grantee partner Hip Hop Caucus Founder and CEO Reverend Lennox Yearwood, Jr. in a recent interview with the Earth Day Network. While climate change affects everyone, those most hurt by climate change will be people of color and of lower income, findings backed by the United States government's Fourth Annual Climate Assessment.   
Download the New Island Press e-book on Climate Resilience
As you plan for Earth Day 2020, take a moment to reflect on the climate change stories and solutions from 2019. Our grantee partner Island Press has released a new e-book: Resilience Matters: Action in an Age of Uncertainty. Through the Urban Resilience Project (URP), supported by Kresge's Environment Program, climate stories and solutions have been collected with a focus on helping community leaders tell their stories in articles, op-eds and more. During this time of social distancing, Island Press also provides free webinars, 16 free e-books and excerpts to encourage those who work in the environment sector to keep learning.
3 Ways to Celebrate Earth Day
EcoWatch, Environmental News for a Healthier Planet, has comprised three simple ways to celebrate Earth Day all throughout April: (1) Join the #EarthRise movement, (2) take the daily Earth Day challenge, and (3) become a citizen scientist.
45 Tips to Help Save the Planet
Good Housekeeping offers "45 Tiny Lifestyle Changes You Can Make Right Now to Help Save the Earth." If you're looking for simple solutions to make at home, these easy, eco-friendly lifestyle changes will help guide you. Examples include: reusing the items you already have, purchasing environmentally-friendly products that don't come in excess packaging, and reducing your daily water and energy consumption.
TeachOne: Coming Together for Environmental Action
Who is involved in deciding how we take care of our shared environment - at school, in the community, and in the world? This TeachOne for Earth Day activity guides early learners to see other points of view as they identify environmental issues in their community. School-age children can identify an outdoor space that needs cleanup, and survey all the possible stakeholders before they take action.