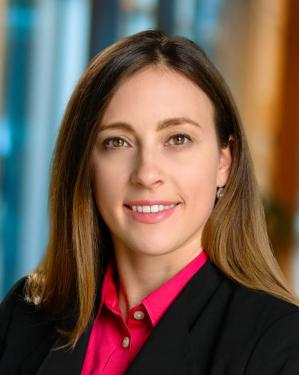 Krista A. Jahnke
Senior Communications Officer
External Affairs and Communications
Krista A. Jahnke is a senior communications officer at The Kresge Foundation. She leads the External Affairs and Communications department's digital media work and provides strategic communications support to the Social Investment Practice. She joined Kresge in 2015. Previously, she served as senior communications officer at the Detroit-based Skillman Foundation, where she led external communications efforts, including Web development, email marketing, media relations, social media and publications.
She has also held positions with the Detroit Free Press, where she worked for nine years in a variety of roles. She began her journalism career at the Free Press in 2003, covering high school sports and the Detroit Pistons. She also served as a digital editor, a features writer and an online community editor.
A native of Grand Blanc, Mich., she earned a bachelor's degree in journalism from Michigan State University and a credential in Social Impact Storytelling from Georgetown University.
Photo: Douglas Schaible