Partner Spotlight: AEDA advances equitable creative placemaking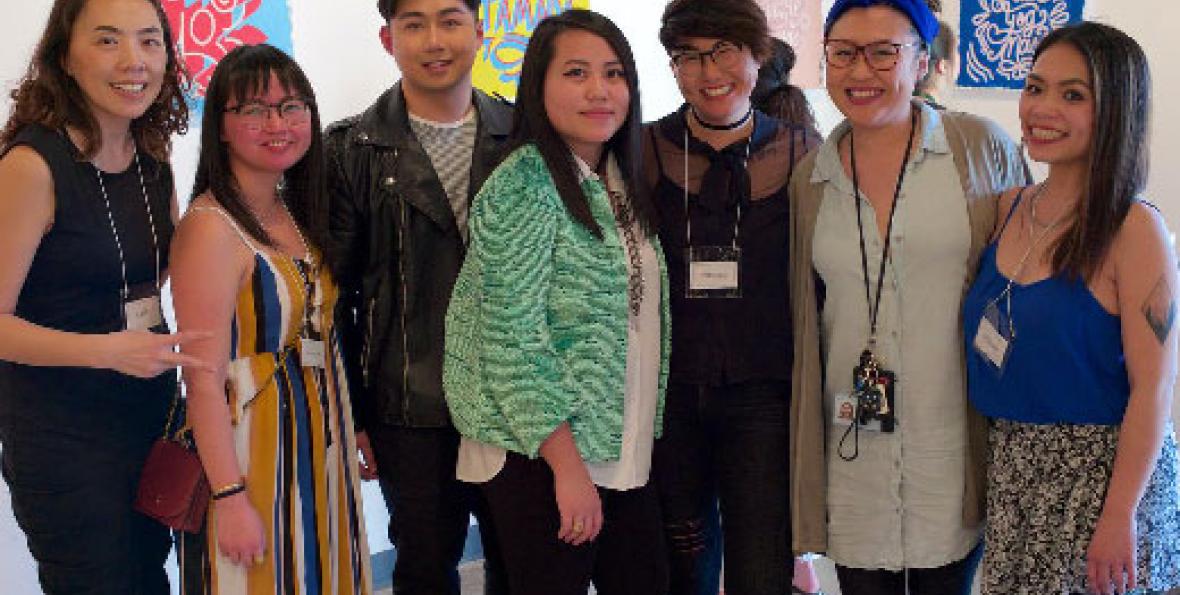 Photo courtesy of the Asian Economic Development Association.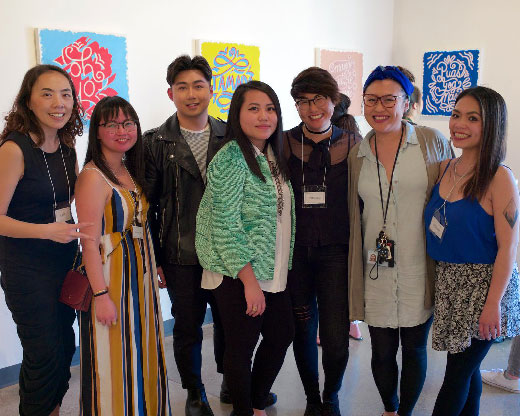 Photo courtesy of the Asian Economic Development Association.
When the Green Line started construction through St. Paul, Minnesota's central corridor in 2012, small businesses on University Avenue faced an uncertain future. Looking to not only preserve but promote the assets of their community, the Asian Economic Development Association (AEDA) deployed a still-new concept: creative placemaking. 
Nearly a decade later, AEDA has utilized this approach to not only sustain small business through a precarious period, but create a widely recognized destination in Frogtown and Rondo. With a $400,000 grant from the Kresge Foundation, AEDA is taking its equitable creative placemaking work to the next level — at the local and national scale. 
For AEDA, creative placemaking didn't start as an innovative approach. Drawing on art and cultural assets was simply the best way to address the very real and urgent threat that light rail construction could shutter small businesses.
"We didn't know any better," says Va-Megn Thoj, AEDA's Executive Director. "We did it out of necessity to keep and draw customers to businesses."  
What is Creative Placemaking Exactly?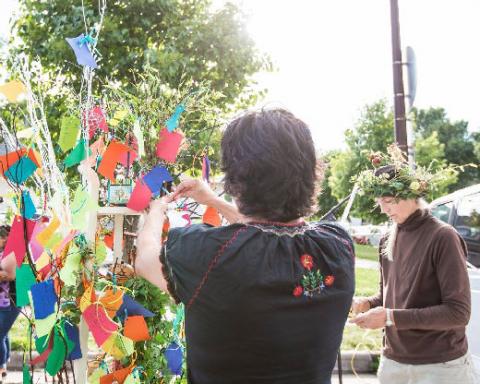 Put simply, it's integrating and centering arts and culture in community development. 
"We use creative placemaking as an umbrella term for a lot of things we do," Thoj explains. "Traditionally, you might look at our community and say there's not a lot of property owners or job creators; they are mostly low-income families, or mom-and-pop shops, artists, and cultural practitioners that don't make a lot of money and generate economic value. But in reality, they are culturally-based assets — they're the social and cultural capital of this community. We lift and leverage these often overlooked and undervalued cultural and creative forces to create economic opportunities."
Starting in 2012, that approach took life through the creation of the Little Mekong district along University Avenue in Frogtown. Engaging local artists, artisans, business owners, and neighborhood residents, AEDA was able to attract more visitors to Little Mekong and promote greater neighborhood connection and pride among residents through art, business development, and public improvement projects. 
"We've gained a lot of experience, refined our strategies and engaged thousands of people to have a positive impact, especially with small business development and creating a narrative we can call our own, that's a reflection of who we are as a neighborhood," Thoj says. "So creative placemaking is also about resistance — resisting and countering narratives that were not of our own creation, and empowering the community for self-determination." 
Kresge Unveils BASED

Given that work and experience — and shifting narratives around community development in cities across the country — AEDA received a grant from the Kresge Foundation through its new Building and Supporting Equitable Development (BASED) initiative. In addition to receiving $400,000 over two years to support its local efforts, AEDA will be part of a national cohort of 11 local innovators who will connect around a shared agenda for equitable Creative Placemaking.
The grant comes at an opportune time for AEDA, from a community and organizational perspective.
"Property values are increasing, and rent is going up along the corridor," Thoj says. "We've seen developments elsewhere on the Green Line and there's nothing preventing that from moving this way. It hasn't happened yet but we're feeling some of the pressure already and if we don't have anything in place to support our businesses and residents they could be priced out."
So AEDA is looking to move from elevating and amplifying community assets to anchoring them in place.
"Phase one has been about empowering the community, artists and businesses and the organization itself to create the Little Mekong district. Now we're in a strong position to go to the next phase, which is about ownership," Thoj says. "If we want to have a deeper impact in terms of anti-displacement and preservation, we need to move toward different models of ownership for business owners, artists and organizations like us." 
Right now, Thoj points out, most businesses are renters. Without the capital to purchase and own their property, they're barred from building equity and anchoring in place for the long term. Building on the work and relationships they've cultivated over the past decade, AEDA is already thinking about creative ways to address community barriers to ownership.
Creating Equitable Ownership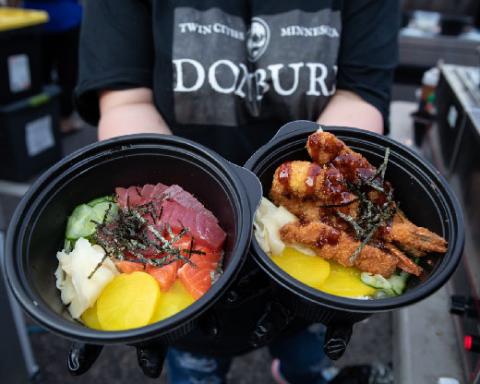 "Owning a building is much harder in terms of securing the buying power, but cooperatives could be a way to break down those barriers for artists and micro-entrepreneurs and vendors who do events or pop-ups," Thoj says. "Some of these vendors have been with us the past seven years, but they haven't been able to build any equity. So what if we created some type of cooperative market space, to provide vendors and micro-entrepreneurs the opportunity to own a share and begin to build equity for the long term? That's how we will help create wealth for people we serve who come from low-wealth families. That's the next phase of creative placemaking and we hope to learn from the cohort and other partners to leverage our cultural assets into long-term wealth building."
In addition to being recognized at the national level through the Kresge cohort, the impact of AEDA's work is increasingly influential locally, as well.
"In St. Paul, I think our efforts have been part of elevating cultural districts into an economic development policy that is community-based and neighborhood-centered," Thoj says. "The City of St. Paul has embedded cultural districts and creative placemaking in its comprehensive plan as part of its growth strategy, with specific language about cultural nodes and districts. Other parts of the cities are destinations already — like Grand Avenue or downtown St. Paul — but the new focus on smaller neighborhood nodes is really exciting."
"What we need now is the policy framework for a funding mechanism that supports small businesses and community ownership in targeted neighborhoods through art and culture-based strategies," he adds. 'We're beginning to influence policy at the city and work closely with planners and elected officials. That's key. Increasing our advocacy voice is crucial." 
Editor's note: This article was written and first published by The Alliance: Advancing Regional Equity. The Alliance is a coalition of community-based organizations and advocacy groups building shared power to advance strategic campaigns around the intersections of racial justice, economic justice, environmental justice, and health equity. The organization's mission is to advance justice and equity in economic growth and land development in the Twin Cities region.