National initiative to reimagine public spaces for stronger communities expands to ten cities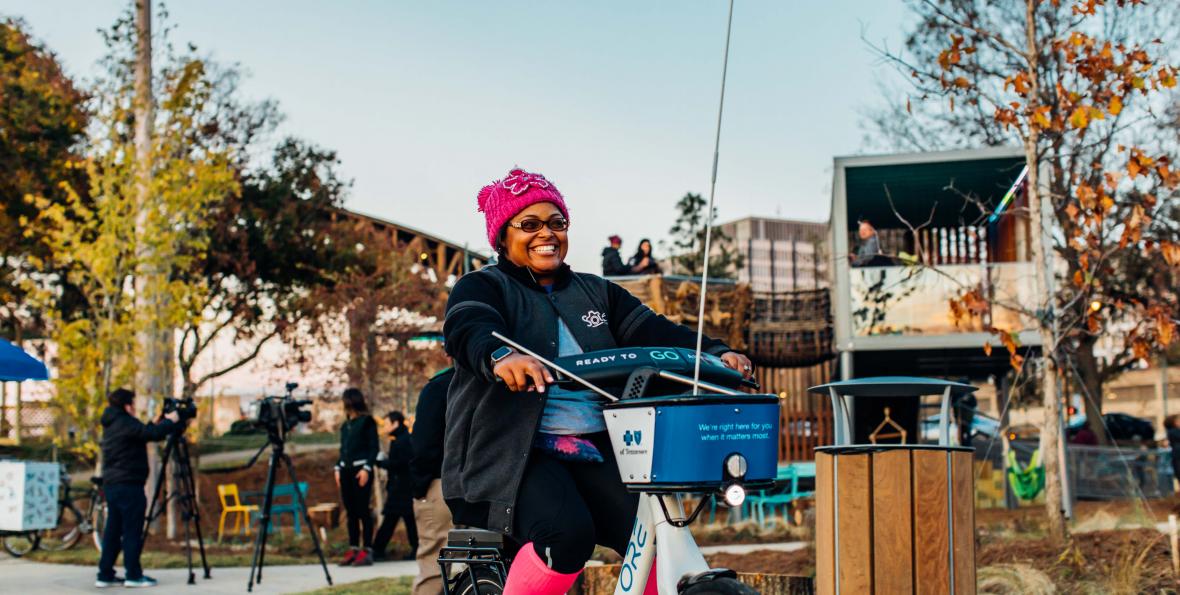 Memphis River Parks Partnership, 2018
Reimagining the Civic Commons, a national initiative to support strategic investments in parks, libraries, trails, community centers and other civic assets, in order to foster civic engagement, economic opportunity and environmental sustainability, welcomes five new U.S. cities.
Lexington, Macon, Miami, Minneapolis and San José will join Akron, Chicago, Detroit, Memphis and Philadelphia to create a network of 10 cities forging new ways to design, manage and operate public spaces for the benefit of all residents.
Founded in 2016, Reimagining the Civic Commons is an initiative funded jointly by The Kresge Foundation, The JPB Foundation, the John S. and James L. Knight Foundation, and William Penn Foundation to support city-led efforts to revitalize and connect civic assets with people of all backgrounds and create more resilient communities.
"Reimagining public places is about more than redeveloping physical space.  It involves rethinking how public assets are managed and operated, so they serve people across all socioeconomic statuses and backgrounds," said Chantel Rush, managing director of Kresge's American Cities Program.
Since the initiative's creation, support from the Kresge Foundation has helped shape the Reimagining the Civic Commons National Learning Network, which is designed to foster innovation within participating cities and beyond, and cross-city learning opportunities focused on how a connected set of civic assets can yield more widely shared prosperity for cities.
A recent $67,500 grant to U3 Advisors supports the backbone infrastructure for the Reimagining the Civic Commons initiative.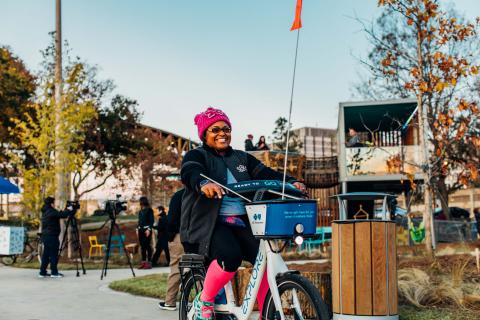 Memphis River Parks Partnership, 2018
Two participating cities, Detroit and Memphis, are also focus cities for the Kresge Foundation, and have made significant progress since joining the initiative in 2016.
In Detroit, the Fitzgerald neighborhood is seeing increased reinvestment and reactivation along its commercial corridor on West McNichols Road including the rehabilitation of several new community storefronts. This comes in addition to increased community programming and events, as well as the construction of Ella Fitzgerald Park. Additionally, the neighborhood launched Neighborhood HomeBase, a storefront community space for residents to gather while connecting with neighborhood organizations, nonprofits and civic leaders.
In Memphis, the 6-city-block area adjacent to downtown and the Mississippi River named the Fourth Bluff has been transformed into a series of vibrant and dynamic civic spaces activated by innovative, free and inclusive programming. The Fourth Bluff presents a model for strategic, people-centered reinvestment across the city and the region.
"As our nation's cities take necessary measures to thwart the spread of COVID-19, public spaces are increasingly becoming critical infrastructure to support the physical and mental health of residents," Rush said. "Spaces for people to safely enjoy nature, exercise, and play, are an essential component of equitable recovery efforts."