Inaugural 'Gilda Awards' honor the legacy of artist Gilda Snowden
2 metro Detroit emerging artists receive $5,000 awards in Kresge-funded initiative.
Literary artist Maia Asshaq and visual artist Sacramento Knoxx have been named the first recipients of $5,000 Gilda Awards, a Kresge Foundation-funded initiative honoring the late Gilda Snowden's legacy as a mentor and champion of young, emerging artists in metropolitan Detroit.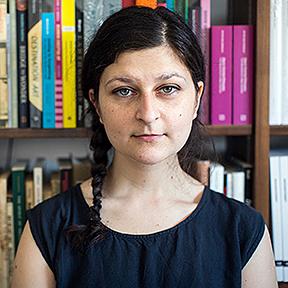 Asshaq, whose focus is experimental poetry, and Knoxx, an interdisciplinary media artist, were selected on the basis of being at an early stage in their careers, gaining career momentum and demonstrating exceptional potential through creative risk-taking and pushing the boundaries of their art forms.
They were chosen from among applicants to the recently announced Kresge Artist Fellowships and by the same panels of national and local artists and arts professionals that selected fellows in the literary and visual arts. Similar panels will select two 2016 Gilda Awardees for unrestricted cash awards in this two-year initiative, one each in dance/music and film/theater, the 2016 Kresge Artist Fellowship categories.
Iraqi-born Asshaq is an experimental poet, bookmaker and co-founder of the DittoDitto bookstore and publishing house in Corktown.
Christopher Yepez, who creates under the name Sacramento Knoxx, describes himself as "an Ojibwe/Anishinaabe and Xicano emcee, music producer, motion picture artist, digital media artist and community cultural worker" from Southwest Detroit. His work synthesizes multiple art forms with an avowed goal of reaching communities of color in particular.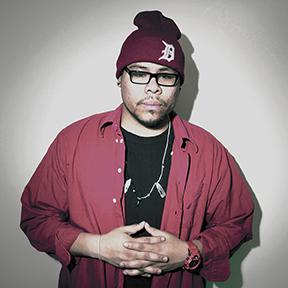 Like the Kresge Artist Fellowship and the Kresge Eminent Artist initiatives, the Gilda Awards are funded by The Kresge Foundation's Detroit Program and administered by the Kresge Arts in Detroit office of the College for Creative Studies.
Kresge Arts in Detroit is one aspect of the foundation's investment in the artistic communities of metropolitan Detroit, providing support to artists living and working in Wayne, Oakland and Macomb counties. Now in its seventh year, Kresge Arts in Detroit has contributed over $3.5 million to the local creative economy, a commitment that continues to strengthen Detroit's position as a major center for arts and culture nationally and internationally.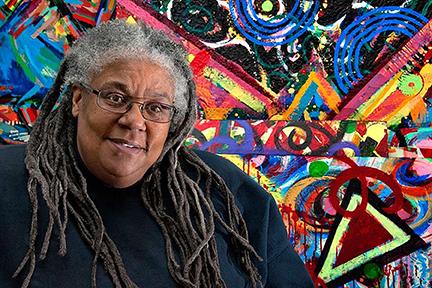 "Gilda Snowden was a vital and almost ubiquitous presence in the metropolitan Detroit arts community," says Rip Rapson, president and CEO of The Kresge Foundation. "As an artist and a supporter of artists, she is simply irreplaceable. This is one small way to extend what she believed in."
Snowden, who died last year at age 60, was a professor at the College for Creative Studies where she taught painting for more than 30 years. A graduate of Detroit's Cass Technical High School, Snowden earned bachelor's and master's degrees at Wayne State University, where she studied with painter John Egner, one of the linchpins of the Cass Corridor art movement from which Snowden drew inspiration.
Abstract yet personal, Snowden's work spanned a wide range of media. She was also a tireless supporter of Detroit's art scene, attending and documenting events and exhibitions across the city. One of the inaugural Kresge Artist Fellows in 2009, Snowden was also a member of the Kresge Arts in Detroit Advisory Council in 2012 and 2013.
"Professor Snowden was one of the great figures at the College for Creative Studies and in the Detroit arts community – an exuberant and prolific painter, an activist and an incredibly involved and caring teacher and mentor," says Richard L. Rogers, president of the College for Creative Studies. "By supporting emerging artists, the Gilda Awards celebrate her deep commitment to nurturing new generations of artists. Everyone at CCS is delighted that Kresge Arts in Detroit is honoring our beloved colleague in such a meaningful way."
Literary Arts Panelists
Samiya Bashir: Poet, founding organizer of Fire & Ink, an advocacy organization and writers festival for LGBT writers of African descent, assistant professor of creative writing at Reed College
renée c. hoogland: Writer, professor of English at Wayne State University, editor of Criticism: A Quarterly for Literature and the Arts
Kim Hunter: Writer, co-director of the Woodward Line Poetry Series, poet-in-residence with InsideOut Literary Arts
Albert Mobilio: Writer, editor at Bookforum, editor for Hyperallergic Weekend, assistant professor of literary studies at the New School's Eugene Lang College
Anne Waldman, Poet, performer, co-founder of the Jack Kerouac School of Disembodied Poetics at Naropa University
Visual Arts Panelists
Chakaia Booker: Contemporary sculptor
Sonya Clark: Artist, chair of Craft/Material Studies in the School of the Arts at Virginia Commonwealth University
Elizabeth Dee: American gallery owner (Elizabeth Dee Gallery), co-founder of Independent (alternative art fair established in New York in 2010, expanding to Brussels in 2016)
Valerie Parks: Painter, educator
Senghor Reid: Painter, filmmaker, artist-in-residence at Cranbrook Schools