18 Kresge Artist Fellowships awarded in metro Detroit
$25,000 fellowships go to established names and rising talents in the literary and visual arts.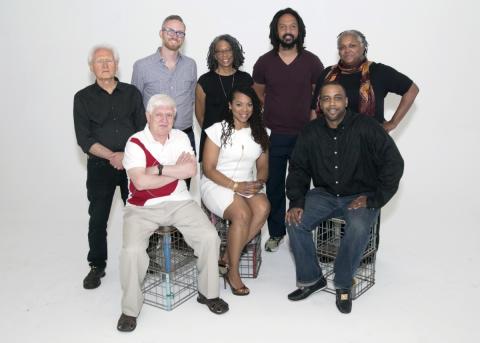 Sixteen metropolitan Detroit artists and two collectives have been awarded Kresge Artist Fellowships for 2015. Each of the 18 fellowships, rewarding literary and visual artists for their creative vision and commitment to excellence, includes an unrestricted $25,000 prize and a year of intensive professional-development support.
Kresge Artist Fellowships are funded by The Kresge Foundation and administered by Kresge Arts in Detroit at the College for Creative Studies. The fellowships represent the foundation's desire to advance the careers of artists living and working in the foundation's hometown, as well as to elevate the profile of metro Detroit's artistic community.
 
The work of the 2015 Fellows reflects the breadth of Detroit's cultural communities, and highlights the wide array of disciplines within the literary and visual arts: from graphic novels to experimental poetry, from arts criticism to flash fiction, from fiber art to painting, from performance art to new media.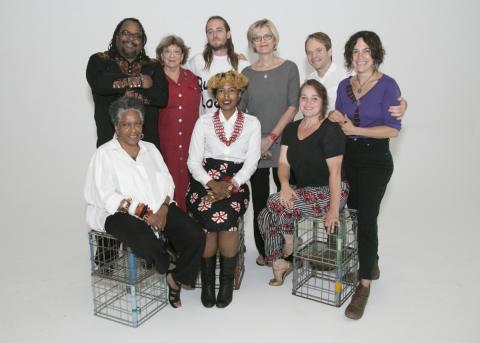 "From the traditional to the experimental, the work of the 2015 Kresge Artist Fellows exemplifies the creativity that continues to enliven our city and capture the attention of the art world," says Kresge Arts in Detroit Director Michelle Perron. "The fellows represent the depth and multiplicity of Detroit's artistic communities."
Literary Arts Fellows
Visual Arts Fellows
Through a competitive process, more than 650 applications were reviewed by two independent panels of national and local artists and arts professionals. The panelists provided a balance of artistic perspectives, an understanding of the local artistic environment and extensive knowledge of the art forms being reviewed.

Literary Arts Panelists
Samiya Bashir: Poet; founding organizer of Fire & Ink, an advocacy organization and writers festival for LGBT writers of African descent; assistant professor of creative writing at Reed College
renée c. hoogland: Writer; professor of English at Wayne State University; editor of Criticism: A Quarterly for Literature and the Arts
Kim Hunter: Writer; co-director of the Woodward Line Poetry Series; poet-in-residence with InsideOut Literary Arts
Albert Mobilio: Writer; editor at Bookforum; editor for Hyperallergic Weekend; assistant professor of literary studies at the New School's Eugene Lang College
Anne Waldman, Poet; performer; co-founder of the Jack Kerouac School of Disembodied Poetics at Naropa University
Visual Arts Panelists
Chakaia Booker: Contemporary sculptor
Sonya Clark: Artist; chair of Craft/Material Studies in the School of the Arts at Virginia Commonwealth University
Elizabeth Dee: Gallery owner (Elizabeth Dee Gallery); co-founder of Independent (alternative art fair established in New York in 2010, expanding to Brussels in 2016)
Valerie Parks: Painter; educator
Senghor Reid: Painter; filmmaker; artist-in-residence at Cranbrook Schools
"The quantity and quality of creative work being produced in metropolitan Detroit is inspiring, and made it a challenge to select nine visual artists from the pool of hundreds of applicants," says Sonya Clark, 2015 visual arts panelist. "Overall, I was struck by how much of the work we reviewed demonstrated a deep commitment to thoughtfully and accurately reflect this moment in Detroit's history."
Administered by Kresge Arts in Detroit at College for Creative Studies, the Kresge Artist Fellowships represent one aspect of The Kresge Foundation's investment in the artistic communities of metropolitan Detroit, providing support to artists living and working in Wayne, Oakland and Macomb counties.
The Kresge Foundation works to expand opportunities for vulnerable people living in America's cities. The foundation's Detroit Program – through which Kresge Arts in Detroit is funded – uses a comprehensive framework to promote long-term economic development in the foundation's hometown.
"Even when the nation was fixated on Detroit's bankruptcy, the vibrancy of the metropolitan arts community was an emblem of our renewal," says Rip Rapson, president of The Kresge Foundation. "As we move forward into an era of new opportunities, our artists are ever more important, giving us a sense of our past and our ability to boldly innovate in creating our future. It is an honor to support artists who personify the creativity metro Detroit and our nation need today."

Now in its seventh year, the Kresge Arts in Detroit program has contributed $3.5 million to the local creative economy through the Kresge Eminent Artist awards and through Kresge Artist Fellowships in dance/music, film/theatre and the literary and visual arts. This investment in metro Detroit's artists helps empower culturally minded thinking and strengthens Detroit's position as a major center for arts and culture nationally and internationally.

In addition to an unrestricted $25,000 award, fellows participate in a professional practice program designed and delivered by Creative Many Michigan. The professional practice program includes an intensive professional-development retreat presented by New York-based artist-service organization Creative Capital.

"Each new group of Kresge Artist Fellows reminds us of what fertile ground Detroit is for creativity," says Richard L. Rogers, president of the College for Creative Studies. "This year's fellows, like their predecessors, are highly inventive, experimental artists who are helping to reinvent this city. Through the Kresge Arts in Detroit program, The Kresge Foundation not only enables individual artists to advance their practice, but it builds appreciation for the invaluable cultural assets that bring so much vitality to our community and give it so much promise."

Applications for the 2016 Kresge Artist Fellowships in dance/music and film/theatre will be available in fall 2015.