Honoring the artistic truth-telling of the 2020 KAID Artist Fellows and Gilda Award recipients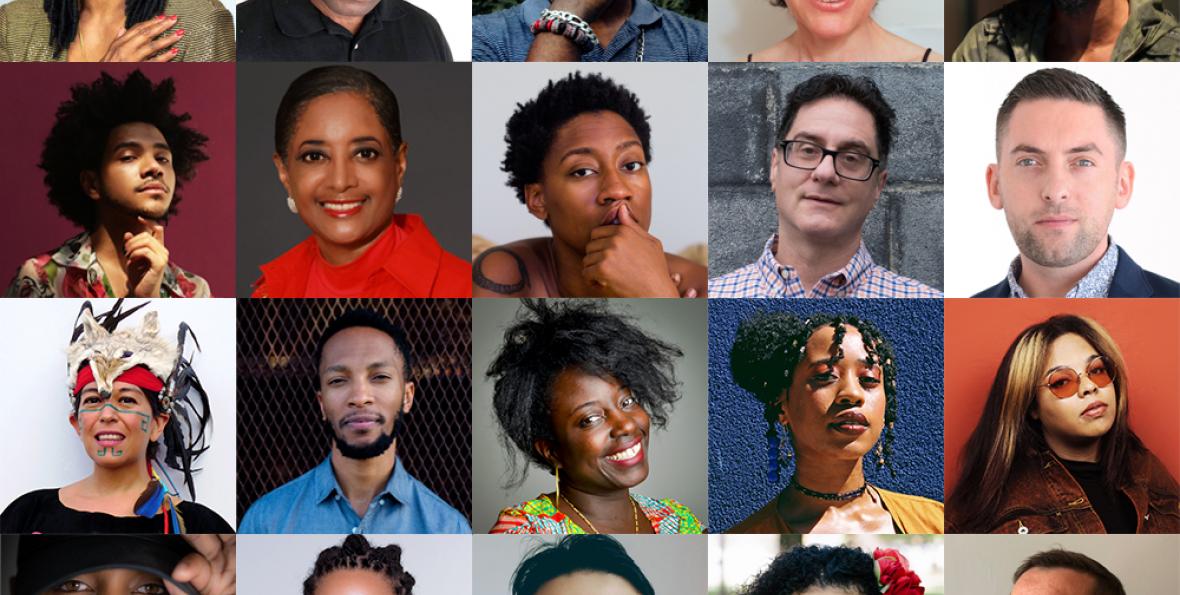 Kresge President Rip Rapson has been writing daily notes to the staff during the COVID-19 pandemic as we continue to work from home. We are sharing a selection of these letters that touch on current events and issues relevant to these unprecedented times.
By Rip Rapson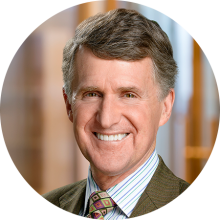 Last week in a virtual event hosted by Kresge Arts in Detroit (KAID) and The Film Lab, we celebrated the 2020 class of the Kresge Artist Fellows and Gilda Award recipients.
It was a fascinating window into some 30 artists who are at the heart of Detroit's creative community – 20 KAID Fellowships (each carrying a $25,000 award) and 10 Gilda Fellowships for emerging artists (each carrying a $5,000 award).
I encourage you to watch the recording of this event to get a glimpse of some of the remarkable artists working in the Detroit metro community. Below are the reflections I offered in honor of this year's recipients: 
Watch the full ceremony: 
In all of the other years we've had this celebration, I've been able to look out and recognize special friends in a sea of familiar faces. 
In past years, I've been able to speak directly to members of Christina's team from Kresge Arts in Detroit to thank them for so ably leading the process of selecting the Kresge Artist Fellows and Gilda Award winners.
Any other year, I could draw your attention directly to the members of the Kresge Detroit staff who work so very hard to make sure KAID remains robust and to our philanthropic and nonprofit colleagues whose support makes KAID so uniquely effective. 
And in every past, we could have singled out for special thanks College for Creative Studies President Don Tuski and recognize our Kresge Eminent Artists and past years' Fellows and Gilda winners who were in attendance.
Instead, we have to settle for this entirely unsatisfactory — but the-best-we-can-do-under-the-circumstances — virtual greetings, acknowledgements and thanks. Last year's ceremony seems so much longer than a year ago – a light-year perhaps, with the world turned upside-down and inside-out and spun around six times. We can only hope that the turning and the spinning . . . the pain and the uncertainty . . . the hardships and the heartaches will be a distant memory this time next year.
So, thank you for suffering one more electronic event to be with us this evening. It is very good to welcome you.
Many of you, have joined us repeatedly over the 12 years that we've been holding this event. Each and every year, it grows more exciting, more energizing and more remarkable as the cohort of Kresge Eminent Artists, Kresge Fellows and Gilda Award winners has grown.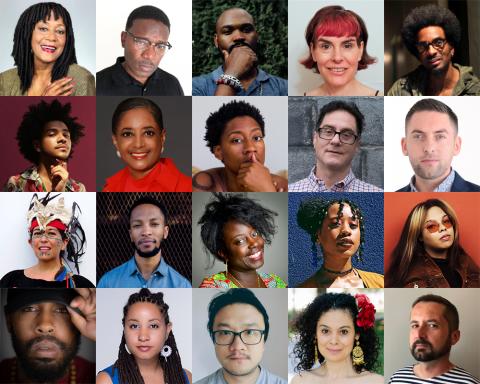 We've grown numerically. We now number 218 Kresge Artist Fellows, 22 Gilda Award winners and 12 Kresge Eminent Artists. 
We've grown in our financial commitment. We've now invested more than $6 million in the arts community by way of individual artists, not for projects – but simply for being who you are and doing what you do.
But perhaps most importantly we've grown in our – in your –  impact. 
You have fundamentally re-woven the tapestry of arts and culture in Detroit. So often, a Kresge artist not only shares their work product – whether poetry or painting, performance or production –  but also collaborates with others to create new possibilities beyond one's own art form . . . teaches and mentors other artists early in their careers . . . and re-sets expectations about the endless ways that arts and culture can fortify community identity and illuminate new pathways to a healthier, more just and equitable community.
As your numbers have grown, these interconnections have become exponentially, organically richer, radiating out to touch more and more members of our community. And now, more than ever, that broader community needs what artists and the arts community have to offer.
Kresge's commitment to the arts – forged over more than a decade – is a commitment to the creative process: 
It is a commitment borne of a fundamental belief that the creative process is indispensable to vibrant, healthy, hopeful communities. 
It is a commitment that recognizes that the artist's creative spark is the most direct route to deeper reflections on the human condition, helping us to see the problematic and the promising . . . the dormant and the animating. 
It is a commitment that seeks to give our community's artists the latitude to  ground the creativity of the moment in the rich legacies of past and the endless possibilities of the future. 
And make no mistake: These are days of dreadful uncertainty and pain that call on all of our resources to stand outside ourselves, question the way we see the world and imagine solutions outside the default settings we have inherited. A powerful invitation to the arts, it seems to me. 
At a time when racial inequity and injustice have been cast in such bright and stark relief, we need the arts to confront the reality of the repellent and wrestle with what is good and what is bad. What is false and what is true.
After years of being thwarted by politics, bureaucracy and legal processes, the power of the moment rests with those who are tired of waiting. 
The stakes are high. We need the truth-telling of artists. We need the arts to ensure that we never lose sight of our common humanity. That we never overlook the travails of history. That we never give up on hope for a future that is more humane, more inclusive and more just than today. A world where black lives matter in every nook and cranny of our nation and where the rainbow flag flies proudly in every state of the union. Where we can unite against the novel COVID-19 virus and the chronic viruses of racism and inequality.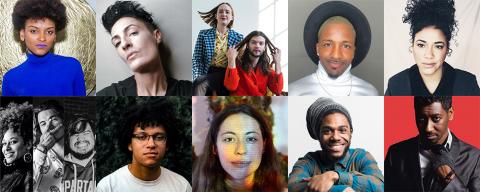 Our role at Kresge is to do what we can to support frontline civic workers doing this unimaginably hard work of change in this impossibly difficult time. That very much includes the work of artists.
In response to the COVID-19 crisis and the economic downturn, we've given all of our grantees across the country new flexibility to rethink previous grants in order to continue their work. And we decided this was the time to channel more support to artists and the arts community. We have accordingly decided that this year and next – and perhaps longer – we will support 20 Kresge Artist Fellows where before there had been 18 and 10 Gilda Awards where in the past there had been 2. 
We do all this with enormous pride in – no, the better word is gratitude for – what you do. From year-to-year, we follow the unfolding of your careers and the ever-widening circles of your impact. And every year we wait with the greatest anticipation to see who will join us. We're excited to welcome the newcomers here with us. We're honored at this first chance to get to know you and can only hope that the relationship that follows will be long and productive.  
Thank you.