Grow Detroit's Young Talent Program provides Kresge with two up-and-coming professionals
This summer The Kresge Foundation is partnering with Grow Detroit's Young Talent (GDYT) to host two summer interns at Kresge.
GDYT is a program created by the Detroit Youth Employment Consortium (DYEC) that works with Detroit youth for their professional advancement. Participants are 14-24 years old and are placed in one of three tiers of work based on the individual's age and previous work experience. This is Kresge's first summer actively participating with GDYT.
"Kresge is a strong supporter of the city of Detroit, and GDYT is a way for us to create meaningful experiences for the city's youth," says Glenda Ward, Director of Talent and Organizational Development at Kresge. "It's beneficial for both the foundation and the interns, because the interns complete necessary projects for the foundation, while simultaneously building a professional network for their future work."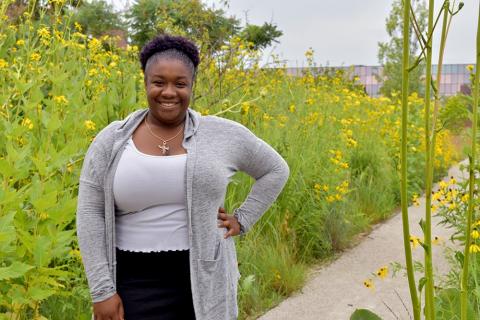 Ahkiba El-Shadaah and Sharrod Reed are interning at Kresge this summer.
El-Shadaah graduated from Benjamin Carson High School of Science and Medicine this past spring. She is currently working with the foundation's Talent and Human Resources team on a range of strategic projects. El-Shadaah would like to study political science in the future.  
Reed is also a recent graduate from Benjamin Carson High School of Science and Medicine. He would like to work in the technology field one day and is working as an intern with Kresge's Information Technology team on ethical cybersecurity projects.
El-Shadaah and Reed learned about the GDYT program through the Career Achievement Program (CAP) offered through their high school. They were driven to apply for GDYT in hopes of getting exposure to fields in which they are interested. "My goal was to start to establish my career and find mentors," says Reed. "I know they will help guide me when I move on to different jobs."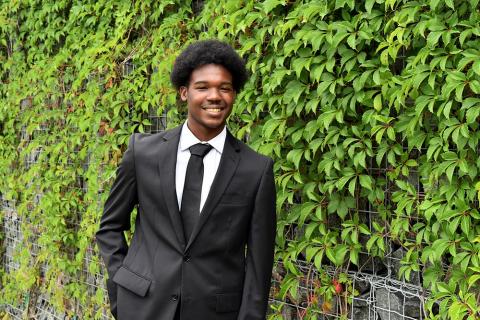 Having experienced the program, both of the interns want their peers in Detroit to take advantage of this program, because they know that a little experience now will take people a long way in the future.
"I encourage high schoolers to go through this program to get a foot in the door for their careers," says El-Shadaah.
Reed felt the same way, explaining "sometimes getting a good internship takes more time and patience when applying, but it's worth it because of the high-quality work you get to do."
Although the interns only stay at Kresge for a short time, the foundation is excited to learn from them, too.
"As the interns complete their projects, they teach us a lot about what we need to do and fix within our organization. Everyone here has loved hearing from and connecting with them," says Ward.
More information about how to get involved with the GDYT is available on the program's website.