First national NextGen cohort shares insights and action steps to help families realize economic success
New website highlights case studies and teaching tools to inspire new innovations and best practices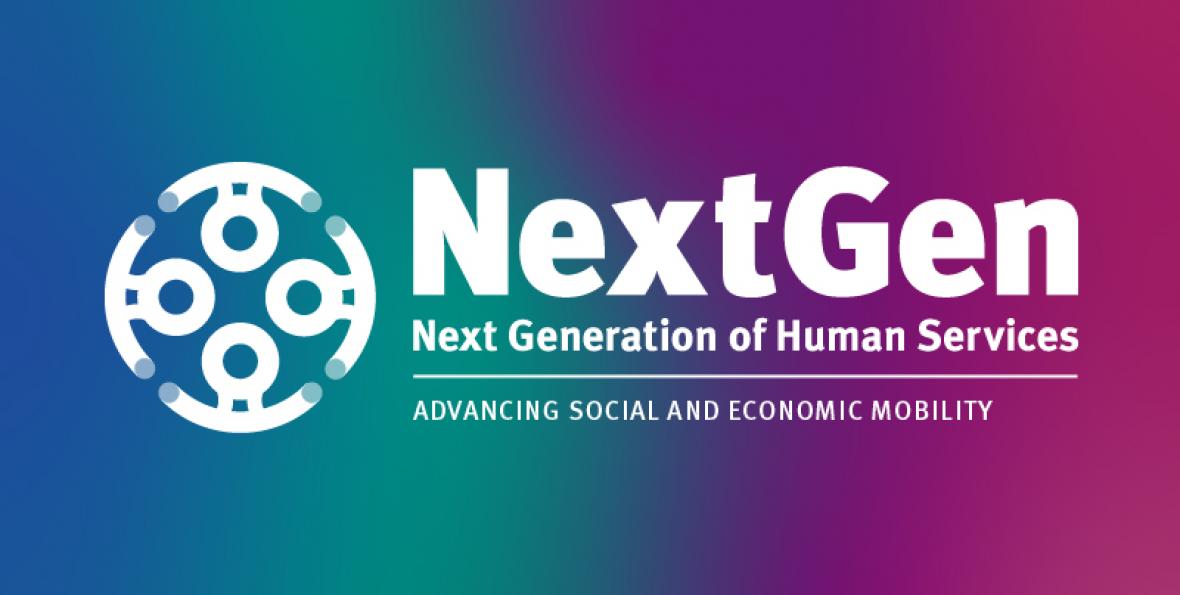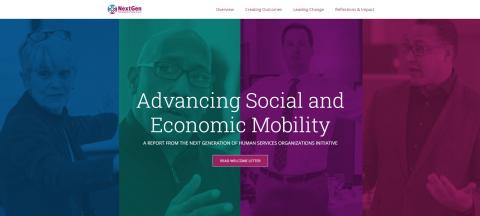 Insights and action steps from the first cohort of The Kresge Foundation's national Next Generation (NextGen) Initiative designed to support human services organizations in partnering with families and communities to realize economic success from one generation to the next are now available at nextgeninitiative.org. 
This site highlights the progress the cohort made throughout its two-year learning journey to achieve new levels of outcomes and value; advance two-generation approaches; make data-informed decisions; drive person-centered systems change; and advance racial equity in order to accelerate social and economic mobility.
"We are excited to share the cohort's insights from their journey that will help the human services field meet families where they are and where they dream," said Raquel Hatter, managing director, Kresge Human Services Program.
Throughout the two-year program developed by Kresge and facilitated by Leadership for a Networked World at Harvard University, participants from 12 organizations around the country worked together partner with families in co-creating a vision and pathway toward social and economic success.  
"This cohort is squarely confronting the longstanding challenges facing equity in social and economic mobility and courageously moving to create a better, safer, and more hopeful future for individuals, families, and communities," said Dr. Antonio M. Oftelie, executive director, Leadership for a Networked World.
To support ongoing field building efforts, the cohort identified important action steps along each of the four dimensions of the Human Services Value Curve: Governance and Structures; Insight and Evidence; Services and Solutions; and People and Culture.
The new website also features case studies that illustrate the complex and real-world challenges and opportunities human services organizations encounter in moving to improved outcomes and impact, as well as reflections and insights from participants. Leaders in the field can share these cases with their organizations, incorporate them into professional development sessions as teaching tools, and use the cases as a reference point to inspire new insights, innovations and best practices.
"Over the last few years, it has become clear that it is abundantly harder for the individuals we work with to break out of the cycles of violence and poverty through a single-generation approach," said Gregg Croteau, chief executive officer at UTEC, and member of the first NextGen cohort. "The whole family approach is essential for the growth of our community. It has been an honor to be in the inaugural cohort and learn alongside equity-driven organizations across the nation. I remain thankful to NextGen for introducing me to so many leaders that will remain friends in the movement for the years ahead."
"The cohort emerged from this experience with a high level of cohesion and a shared vision. Even months after the completion of the program, they self-organized at the onset of COVID-19 to exchange lessons and support one another in their efforts to be responsive to their staff and the families and communities they serve," said Joelle-Jude Fontaine, senior program officer and lead on the NextGen initiative, Kresge Human Services Program.
"I cannot emphasize enough the power of collective impact that this cohort has been able to imagine and put into action for marginalized communities everywhere. While it is clear that there is still much work to be done, I am confident that this will be a huge step in the right direction, and I am honored to have been a part of the process," said Maha Freij, executive director at ACCESS and NextGen Advisory Council member.
To learn more about the lessons and outcomes from the first cohort of the national NextGen initiative, visit nextgeninitiative.org.