Designing Justice + Designing Spaces to transform an Atlanta detention center into a Center for Equity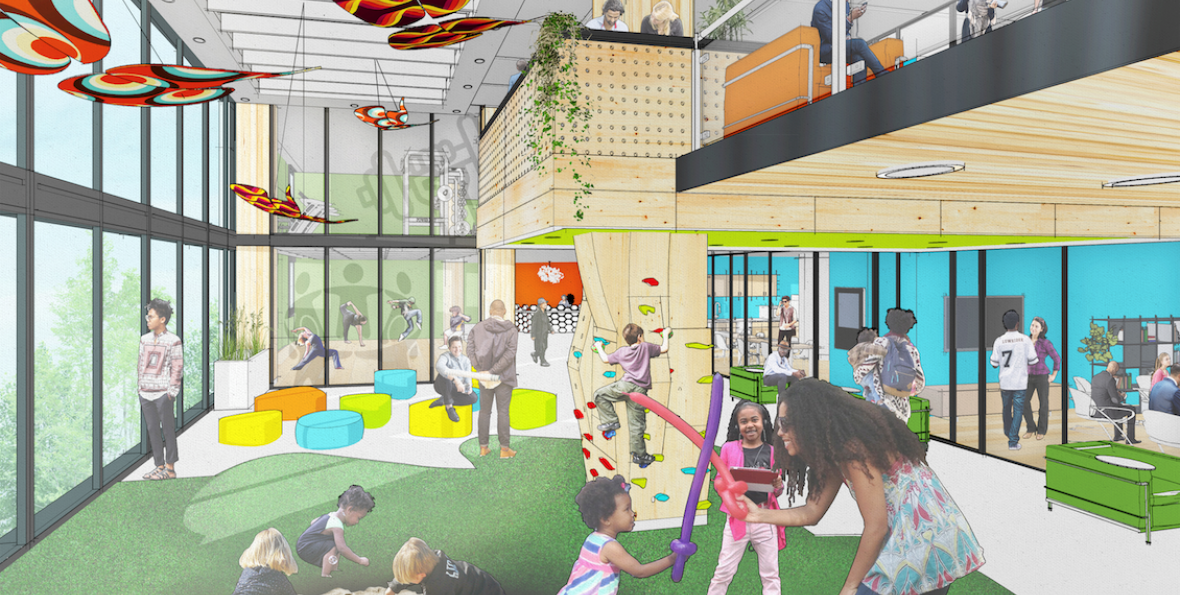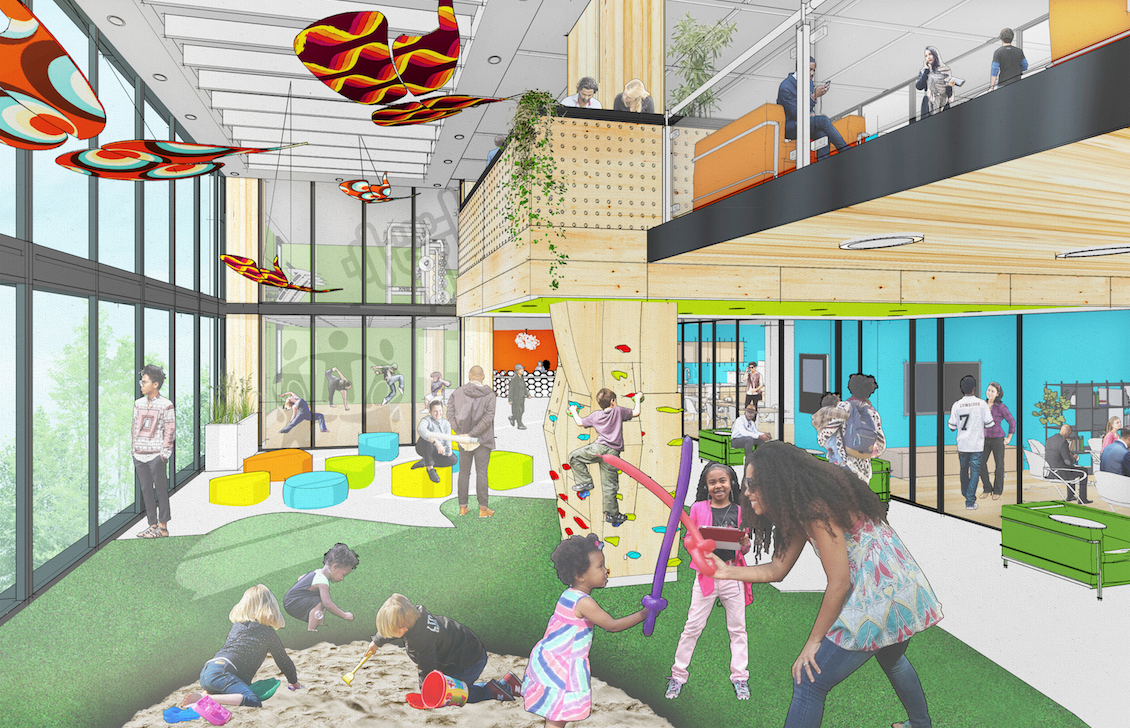 Municipalities across the United States are working to reduce jail and prison populations to mitigate the disastrous impact of COVID-19 on the incarcerated and their families. 
After spending more than a year working alongside the mayor's office, local community organizers and hundreds of residents to reimagine a 471,000-square-foot Atlanta city jail, Designing Justice + Designing Spaces has proudly announced its plan to radically redesign the Atlanta City Detention Center into a Center for Equity.
The project proposes to remove Atlanta's city jail, which was created to house 1,300 inmates for low-level crimes, and replace it with reentry programs, classrooms for students to earn a GED, mental health services, a credit union, space for urban farming, housing and other community spaces.
This initiative is the latest work of reimagining the spaces of criminal justice by architect Deanna Van Buren, co-founder of DJDS, an Oakland-based nonprofit architecture and real estate development firm with a mission to end mass incarceration and structural inequity.
Plans for the new Center for Equity were unveiled by DJDS on Juneteenth, one of the longest-held holidays celebrated by Black Americans. Four development concepts were delivered to Atlanta Mayor Keisha Lance Bottoms, which include financial and aesthetic models, as well as a planning, environmental, and engagement analysis to support the complete closure and redevelopment of the detention center.
The Atlanta Center for Equity is a model for ending mass incarceration at the local level, and is both the first process and the first re-imagining of its kind in the United States, according to DJDS.
In a recent Medium blog, DJDS shared that after more than six years of organizing led by formerly incarcerated activist Marylynn Winn of Women on the Rise and Xochitl Brevera of the Racial Justice Action Center, the City of Atlanta committed to close the Atlanta City Detention Center. In 2019, Mayor Bottoms signed legislation to form a task force – the Task Force to Reimagine the Atlanta City Detention Center – composed of representatives from local government and community members, to provide recommendations to transform the ACDC into a Center for Equity.
"In this moment, with the attention of the country finally alerted to the vital importance of addressing racist systems and structures, we need everyone to know that a new vision for justice is not just possible, but actively being created in locations like Atlanta," the DJDS team wrote in an email announcement about the project.
Here's more commentary from the DJDS team: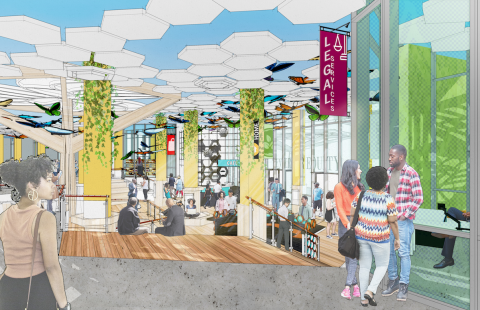 "For many people of color practicing architecture, it's rare to feel comfortable or encouraged to share openly about our diverse cultures in the workplace. Given past experience, it is also very difficult to imagine navigating this particular time of heightened racial tension, in addition to the COVID-19 pandemic, at any architecture firm other than Designing Justice + Designing Spaces. Rather than ignoring or shutting down difficult conversations around race and oppression, the firm's culture compassionately addresses these issues, since this is the very nature of our work. Rather than assimilating into a professional culture that has historically disenfranchised and dictated the way minority firms must operate in order to survive, our founders bravely blazed a new path to serve communities commonly seen as unworthy of thoughtful and good design. Digging beyond the surface to the root of the problem, they have built a practice that values, empowers, and uplifts oppressed communities." 
DJDS is a grantee partner of Kresge's Culture of Justice initiative, a $1.2 million program that seeks to ignite new approaches to community justice. Culture of Justice was launched in 2019 as a joint effort of Kresge's Arts & Culture Program, the Boys and Men of Color Working Group and the Human Services Program to center around a grantee cohort of five community-based organizations that are using arts and culture to reimagine justice in their local communities.   
How can you help DJDS?
DJDS is seeking support in sharing this project with communities, public officials and local leaders to help spread that it is possible to repurpose – and even demolish – buildings that have been bastions of pain and oppression for Black and Brown people.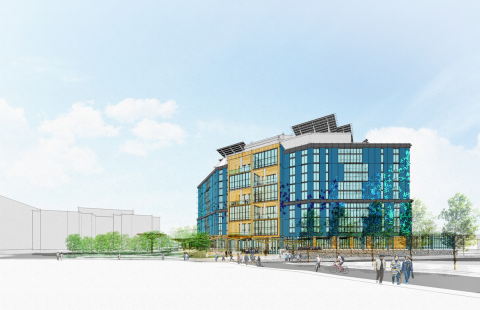 Consider sharing the following articles about Designing Justice + Designing Spaces' work to transform a detention center into a Center for Equity.
Recent News