COVID Response: Excelencia in Education works to address structural inequities and systemic racism from an educational lens
Doubling down to support Latino students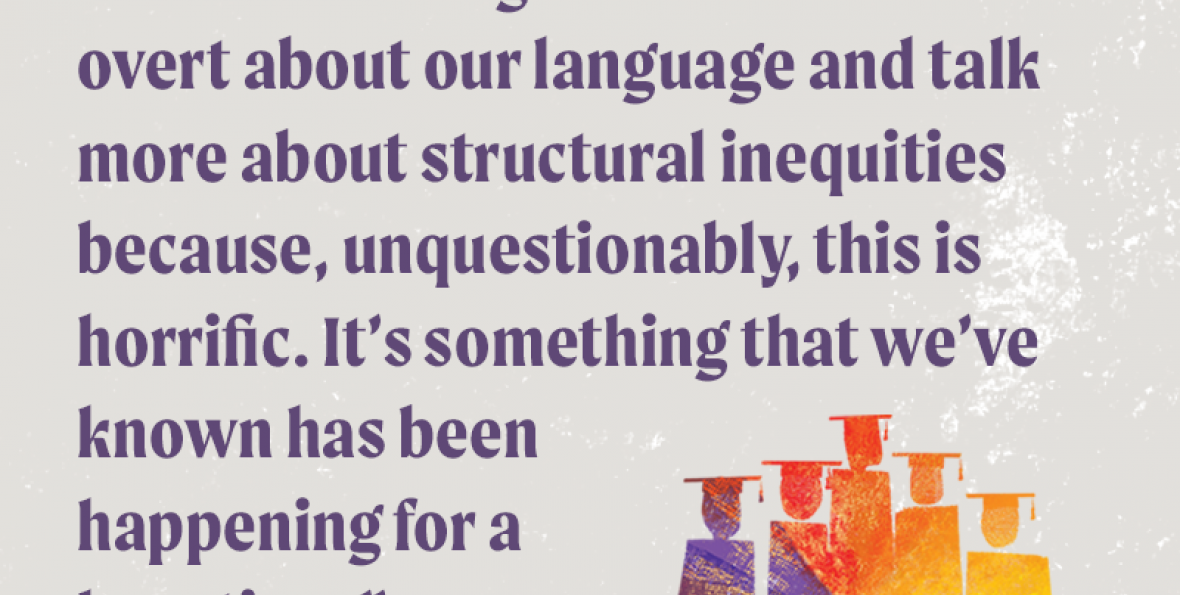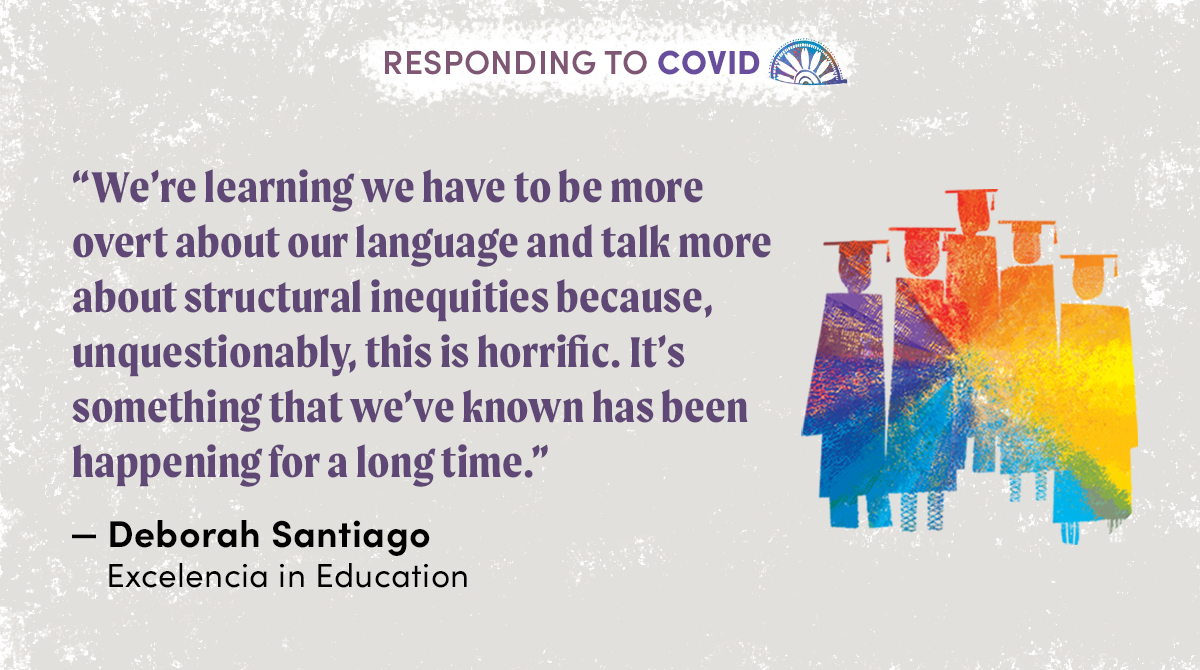 By Natalie Gross
Editor's note: Since March, Kresge partners have responded to COVID in inspiring ways. Over the next few weeks, we are profiling eight such partners, who are also featured in our upcoming annual report on racial equity, Inside Out & Outside In. 
Life behind the scenes of Excelencia in Education was looking a lot different in June than it did four months prior.
After the start of coronavirus quarantine measures in mid-March, no one from Excelencia or its partner colleges was traveling for meetings or in-person training events. Some research projects the organization had planned to publish have been put on hold. Staff members have been working from home, meeting for cafecitos on Zoom instead of in person.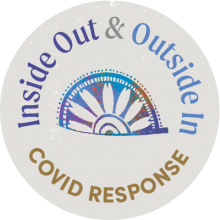 It's been eye-opening.
"I think it also enlightens us as to the very challenges our constituents are having to deal with," says Excelencia President Sarita Brown of the colleges and universities the organization works with to better serve Latino students in higher education. 
As the deadly virus closed campuses and moved instruction online, Excelencia and those institutions of higher education had to pivot — and quickly.
Some schools in Excelencia's network of 103 institutional leaders that were already intentional about serving Latino students have continued to do so effectively, even as the Latino population has been disproportionately affected by the health and economic implications of COVID-19. 
In other cases, Excelencia is offering more guidance, helping schools turn their short-term remedies for engaging Latino students into lasting strategies.
"The fact that they realized they had to reach out to students and call them to make sure that they got their resources and were still enrolled and were going to stay — they could've done that at any point," says Deborah Santiago, Excelencia's CEO. "Now they're doing it because they're trying to keep all their students, and now we're saying that needs to be the standard practice for the longer term."
It's part of Excelencia's commitment to keep institutions accountable, she says.
The last few months have also been a time for introspection. As Excelencia implemented changes in response to the pandemic — an online graduation ceremony for Latino Class of 2020 students, for example — they have realized some will continue.
And in the wake of protests and civil unrest since the killing of George Floyd at the hands of  police, increased focus on structural inequities and systemic racism has Excelencia doubling down on efforts to address those issues from an educational lens. 
"We're learning we have to be more overt about our language and talk more about structural inequities because, unquestionably, this is horrific," Santiago says. "It's something that we've known has been happening for a long time." 
"Even now while our mission is still mighty and we have to serve it, there is still space and every reason in the world to link arms with people who are looking at this question of structural change and institutional transformation," Brown says, "and we welcome those opportunities."
Meanwhile, Excelencia continues to operate with openness to change and learning, Brown says, adding, "(It means) being overt in terms of saying, 'Look, guys, none of us expected this, all of us need to continue to do what we can to support each other, and we need to keep moving forward.'"
On August 6, Santiago was appointed to the California Higher Education Recovery with Equity Taskforce. The group of state and national experts will advise California's education, government and philanthropic institutions on how the state's colleges and universities can recover from the impacts of the pandemic and become more equitable and resilient. 
Natalie Gross is a guest writer. Learn more about Excelencia in Education in Kresge's upcoming report on equity, Inside Out & Outside In. Coming in September.