Commentary: World Water Day reminds us access to clean water is essential to battle COVID-19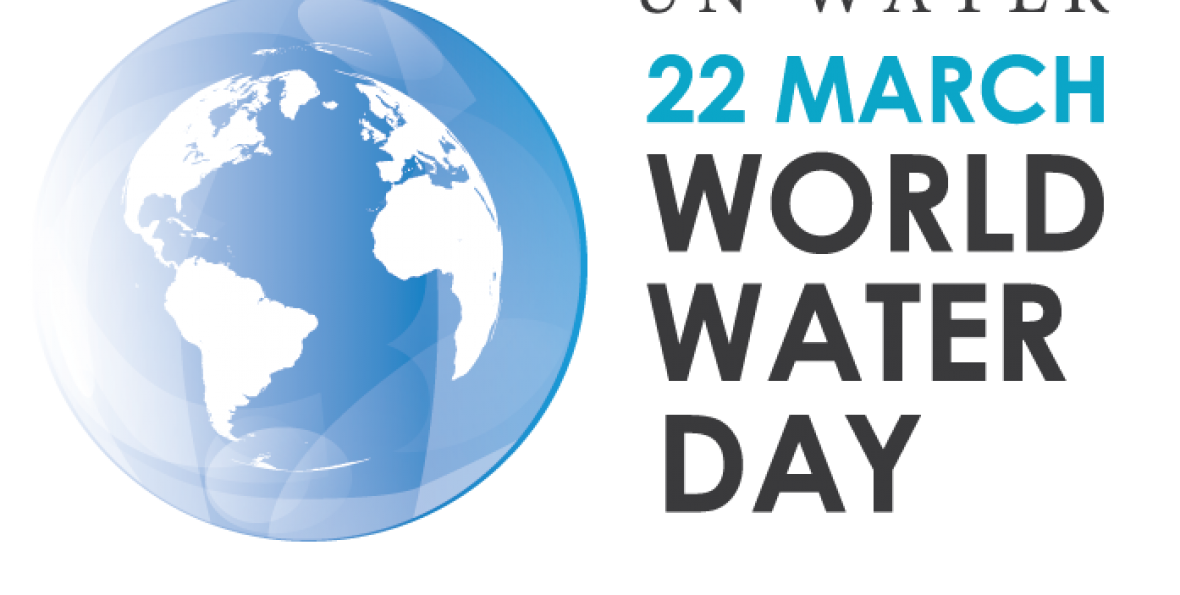 By Jalonne White-Newsome, Ph.D.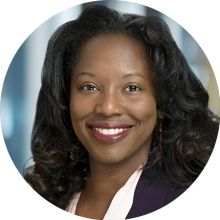 Over the past several weeks, people across the world have been reminded of the importance of something many take for granted every day: access to clean water. COVID-19 has forced us to recognize the important practice of handwashing as our first line of defense, assuming you have access to water to protect yourself, your family and strangers from spreading the disease. No one is immune to COVID-19. The same is true for our immunity to the impacts of climate change. 
Climate change impacts access to clean, healthy and safe water. It makes droughts and massive flooding worse. And most importantly, it exacerbates the inequities ever present in our institutions and structures that are set up to protect us, but often times are not equipped, resourced and ready to address the challenges of climate change in communities around the globe.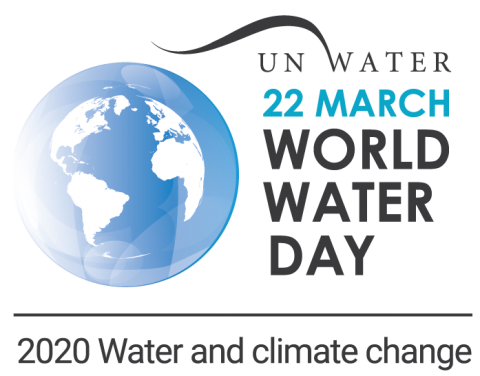 Celebrating World Water Day
Sunday marked the celebration of World Water Day 2020. The theme for 2020 is Water and Climate Change. The idea for this international day goes back to 1992, the year in which the United Nations Conference on Environment and Development in Rio de Janeiro took place. That same year, the United Nations General Assembly adopted a resolution by which March 22 of each year was declared World Day for Water, to be observed starting in 1993.
International days are occasions to educate the public on issues of concern, to mobilize political will and resources to address global problems, and to celebrate and reinforce achievements of humanity. 
While the majority of Kresge's grantmaking is focused in the United States (with some work of our Education team in South Africa), we must recognize and appreciate the inextricable links between the international water work, and the work Kresge supports through the CREWS Initiative, focused at the intersection of water, climate change and equity right here in the United States. 
As stated by the Secretary General of the United Nations, "Water is the primary medium through which we perceive the effects of climate disruption, from extreme weather events, such as droughts and floods, to glacial melting, saltwater intrusion and sea level rise." 
Now more than ever, we begin to understand how our world is connected – your problem is no longer just your problem. It is OUR problem, and an opportunity to be innovative, creative and address one of the largest public health threats on society over the past decades: climate change.  World Water Day is an opportunity to appreciate and honor the work of our grantees that are addressing and kicking down the barriers to create more resilient and equitable water systems that flood-less and provide more benefits to low-income communities across the country.  
Our partners respond to COVID-19
Here are some brief examples of how Kresge's grantee partners are responding to the multiple crisis' we are facing: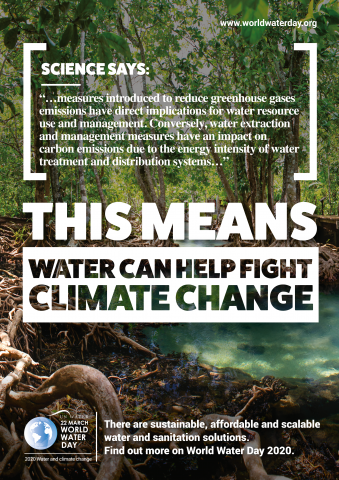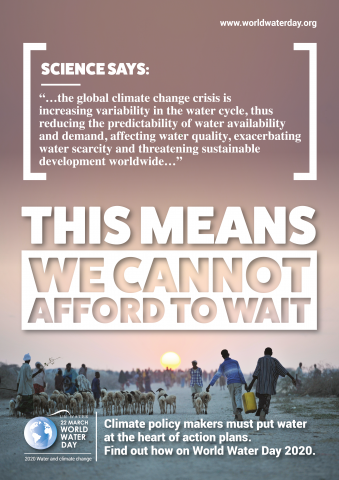 What can you do?
As you shelter in place and practice the social distancing measures required to protect yourselves and the people you love, remember the messages of World Water Day 2020 and the work of Kresge grantee partners, and many others, who continue to respond to COVID-19 each day.
They give me hope and guidance as a funder, a teacher and most importantly a mom. It's a reminder for me that:
We cannot afford to wait. Not only must climate policy makers put water at the heart of action plans, we must put people – those who are most at risk – at the heart of any actions plans.
Water can help fight climate change. There are sustainable, affordable and scalable water solutions we must continue to support and push at this time. Both during the COVID-19 crisis and the flooding crisis we will continue to experience in our urban cities and beyond.
Everyone has a role to play. In our daily lives, we can all do our part – the small (i.e. washing our hands) and big things (i.e. supporting the advancement of green stormwater infrastructure to reduce repeated flooding and reducing harmful emissions) – to address our immediate threats and the ongoing threats of climate change. 
Be 'woke' and cognizant of the inequities that are perpetuated during a crisis.  In the COVID-19 and the climate crisis, let's continue to acknowledge, amplify and support advocacy that disrupts "pervasive, enduring, corrosive and invidious impediments to racial equity and racial justice" that have shaped this country since its inception. 
We must keep 'people and public health' at the forefront of how we work. In responses to COVID-19 and other climate disasters, our first responders – whether they be water departments, local health departments, nurses, doctors, and many others – are invaluable.  As we continue to respond to communities in need, we must keep in mind that health is a human right. Especially for people in communities that are invisible to some decisionmakers in our society, such as our service workers, the homeless, our poor, small grassroots organizations and many others.
In the words of David Satcher, the 16th Surgeon General of the United States, in a commentary on the impact of disparities on pandemic preparedness: We must "overcome the barriers of disparities in access to care including lack of information, distrust of information, lack of access to early detection and to early intervention."
During these uncertain times, geographic boundaries of continents, countries, states and localities might physically divide us. However, what brings us together to solve our collective problems must encompass a mixture of full flexibility, creative collaboration, exercising equity, reorganization of resources, and savvy-intersectional strategies that will build resilience beyond the immediate crisis we are facing now. 
Remember: Take care of yourselves, let's take care of others, and let's take care of our water.
Jalonne White-Newsome, Ph.D., is a senior program officer on Kresge's Environment Program. Follow the team on Twitter @kresgenviro.