Commentary: We must continue to lift up, honor and thank health care workers
COVID-19 backlash has public health workers facing threats, burnout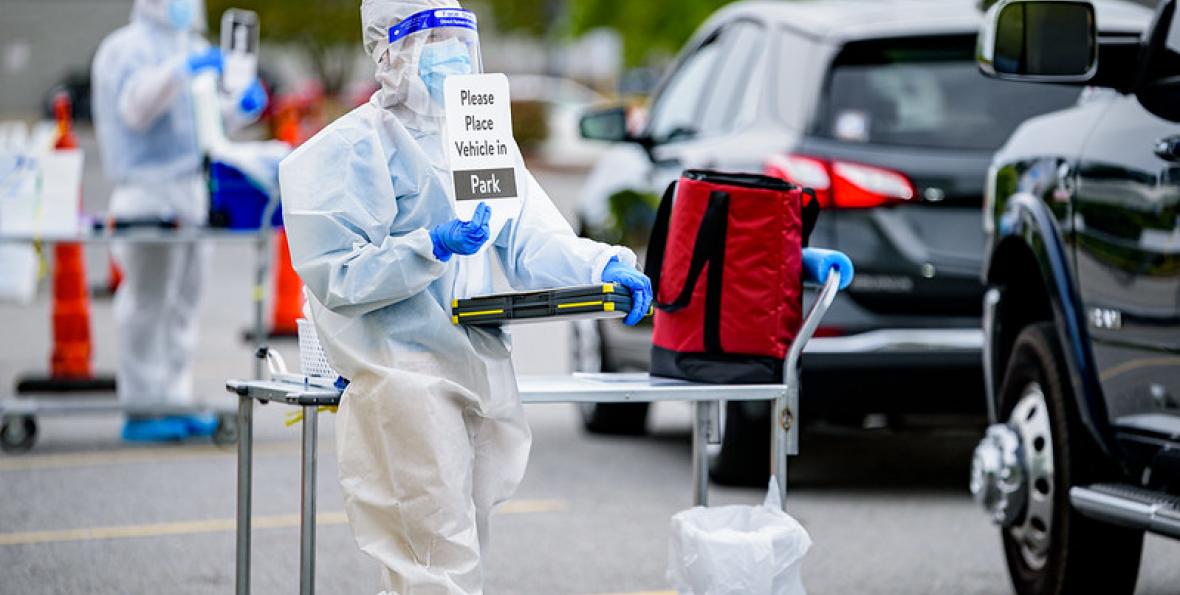 Kresge President Rip Rapson has been writing daily notes to the staff during the COVID-19 pandemic as we continue to work from home. We are sharing a selection of these letters that touch on current events and issues relevant to these unprecedented times.
By Rip Rapson
Good evening everyone:
Hoping that you had a relaxing weekend after a week filled simultaneously with distasteful tumult and uplifting historic milestones.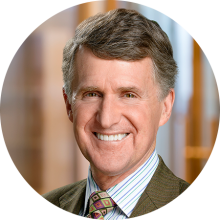 Amid the marginalization of health experts calling for a national plan to gain control of the coronavirus, and the understandable public pre-occupation with the nation's return to schooling,  we have seen that the daily examples of understated courage and heroism on the part of our health care workers – whether EMTs, nurses, hospital attendants, doctors, and public health administrators – are increasingly fading from view.
Throughout this crisis, we have had very little line of sight into the pressures being placed on public health administrators who are increasing being caught in the cauldron of poisonous political polarization.
Incomprehensibly – unforgivably – public health officials are absorbing not just burnout and trauma from COVID's unrelenting waves of pain, suffering, and death, but also verbal abuse . . .  physical threats . . . vandalism . . . political demonization and retribution.
Colorado has become something of the epicenter of this phenomenon:
Six top local health officials have retired, resigned, or been fired;
Three-quarters of local public health officials in the state have reported being threatened with personal harm or vandalism;
The public health directors in Rio Grande County and in Weld County, who clashed with elected officials over keeping precautionary restrictions in place, were fired – the administrator in Rio Grande county had previously been the subject of a social media campaign containing references to "armed citizens" and "bodies swinging from trees;"
The Alamosa County Health Department had to temporarily shut down its offices after a photo of the director was posted online with crude and threatening comments;
The car of the health director in Las Animas and Huerfano counties has been repeatedly vandalized after a group called "Colorado Counties for Freedom" ran an ad opposing her efforts to maintain social restrictions;
The offices of the health department serving Adams, Arapahoe, and Douglas counties near Denver have been vandalized multiple times, and when the department announced a mandatory mask-wearing protocol, the County Board ordered its staff to create its own health department – a development that would seem the stuff of a sitcom were it not so serious, and utterly stupid;
A Republican state lawmaker called for criminal charges to be filed against the head of Colorado's Department of Public Health and Environment for her agency's handling of death certificates of people who had COVID-19 and then died.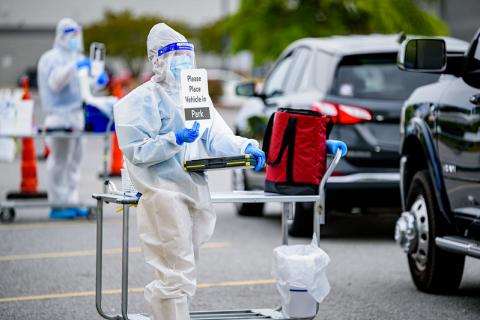 Unfortunately, Colorado's not alone:
In California, senior health officials from seven counties, including Orange County, have left their jobs since March 15;
In Ohio, the public health director shifted to an advisory role after enduring months of anger over the state's preventive measures, including armed protesters at her home bearing anti-Semitic and sexist messages;
In Wisconsin, several lawmakers have repeatedly demanded that the state's health services secretary resign, and the state's Supreme Court ruled 4-3 that she had exceeded her authority by extending a stay-at-home order.
The public health administrators who serve in counties, cities, and small towns across America are – in the words of Kaiser Health News – "an invisible army on the front lines, an army that has suffered neglect for decades, but is under assault when it is needed the most."
Before COVID, they provided immunizations, conducted water quality inspections, visited the homes of pregnant mothers, and quietly safeguarded the public health of our communities in endless other ways. They are now front and center, and vulnerable. We need to thank them, protect them, and give them the support they need to do their jobs with the integrity and skill, the courage and commitment, they display every day.