Commentary: The urgency of creating climate resilient and equitable water systems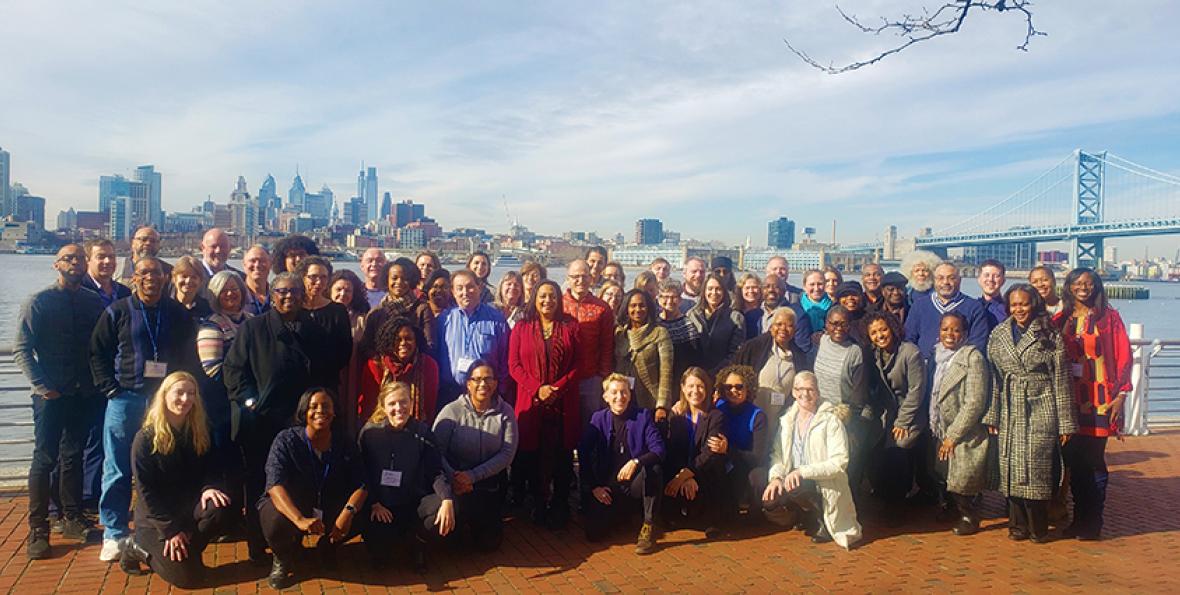 By Jalonne White-Newsome, Ph.D.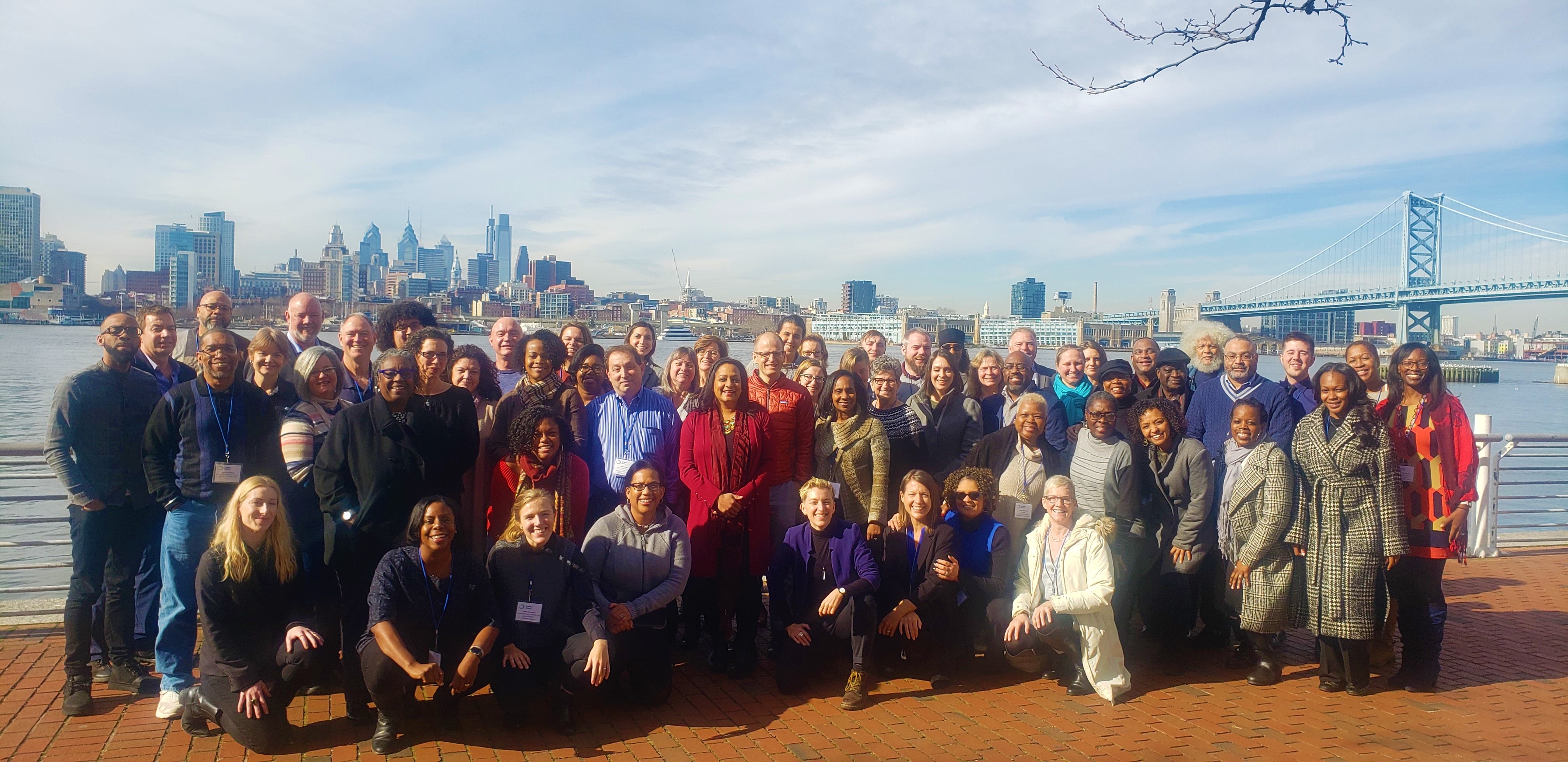 Overview: The US Water Alliance's Water Equity Task Force held its capstone learning exchange in Camden, NJ on  January 23, 2020. This gathering of 80 utility, community and environmental nonprofit, city government, and philanthropy partners concluded the Alliance's two-year collaborative project with seven cities (Atlanta, Buffalo, Camden, Cleveland, Louisville, Milwaukee and Pittsburgh). Dr. Jalonne White-Newsome, Environment senior program officer and US Water Alliance Learning Team committee member, shares insight on the value the CREWS Initiative brings to the Alliance. 
The water crisis in our country is real. When I joined The Kresge Foundation four years ago in early 2016, cities across the country were experiencing massive drinking water shut-offs, a deteriorating lack of trust between communities and water decision-makers, and an increase in the number of communities hit by severe flooding as a result of climate change. 
This stark reality underscored the need to create a philanthropic initiative that would begin to operationalize what 'equity' means in the water sector – both as part of how practitioners do their work, as well as the outcomes we desire to achieve, particularly the impact of flooding on urban, low-income, communities of color.
These communities are experiencing more frequent storms, floods, hurricanes and sea level rise that disrupt the physical, social and economic infrastructure of the communities we care about at Kresge. This is the goal of the Climate Resilient and Equitable Water Systems Initiative (CREWS): to create urban water systems that are resilient to climate change and provide reliable, equitable services to communities that keep people healthy, safe and economically unburdened.
When creating the CREWS Initiative, our desire was to not only help define water equity for the larger sector, but to support progressive local leadership to 'shake-up' policy, practices and partnerships that would lead to equitable change. This desire was shared by the US Water Alliance. 
CREWS + Water Equity Task Force collaboration
Over the past four years, we have been proud to support the spectrum of work led by the US Water Alliance – from the first National framing paper that helped define the four pillars of water equity, to an online clearinghouse for best practices to advance water equity, a Climate Water Equity Bootcamp for 14 cities, and the group of cities that created The US Water Alliance's Water Equity Taskforce.
To kick off the final Water Equity Learning Exchange on January 22-23 in Camden, NJ, members of the Camden Learning Team took attendees on a journey through their city and the work they've been focusing on over the past two years. City teams shared insights from their partnerships and progress toward building equitable approaches to water management. They also discussed commitments for expanding water equity throughout the country.
American Water and Camden County Municipal Utilities Authority (CCMUA) gave tours of their treatment plants, and trainees from PowerCorps, a workforce development program formed out of the partnership between Center for Family Services and CCMUA, shared their experiences. The tour ended at Phoenix Park, a riverfront park project created by CCMUA to provide a recreational space for the community in place of the abandoned factory that once stood there.
How do we sustain and grow our work?
During the Learning Exchange, each of the seven cities presented their achievements and reflections on the process of working with one another in cross-sector teams. One theme throughout the event was how to sustain and grow moving forward.
To offer reflections on that question, Angela Glover Blackwell, Founder of PolicyLink and host of the Radical Imagination podcast, presented and facilitated a discussion on how teams can build long-term, sustainable partnerships between the community, utility, and local government, and expand on the progress in water equity that has been made thus far. 
Race Forward, a nonprofit committed to advancing the conversation and action for racial equity, also facilitated a workshop on centering racial equity goals and tactics in this work and provided tools to continue incorporating racial equity in the next phase.
The Water Equity Taskforce was the first-ever cross-sector, multi-city endeavor to intentionally make water management outcomes and processes equitable. Now that this two-year project with these first seven cities comes to close, we discussed the strategies and obstacles they envision for the next phase of their work in water equity and each made individual commitments to working toward this vision.
Partnerships lead to progress
True progress toward an equitable One Water future can only be made through sharing knowledge and supporting the diverse voices that make this work possible. By tackling a range of issues – affordability, water quality, access to decision making processes, workforce diversity, and more – cross-sector partnerships can lead to more equitable approaches and outcomes.
The US Water Alliance is grateful to all Water Equity Taskforce members and excited and hopeful about spreading equitable approaches to water management in places across the country.  
Personally, I've had the opportunity to attend the in-person convenings and engage with city leaders across all of the water equity tables. I have been impressed by the resilience and humility each leader has exhibited over the past two years. Their honesty about the challenges, the lightbulbs that go off when we understand each other's perspective and celebrating the little milestones each city makes on their roadmap of success keep me inspired.
I continue to be excited and encouraged by the work these city teams have invested over the last two years, and the great models and mentors they will become for others in the field as we all work to advance climate resilient and equitable water systems.