Commentary: There is no law and order when people of color are indiscriminately gunned down under the color of 'law'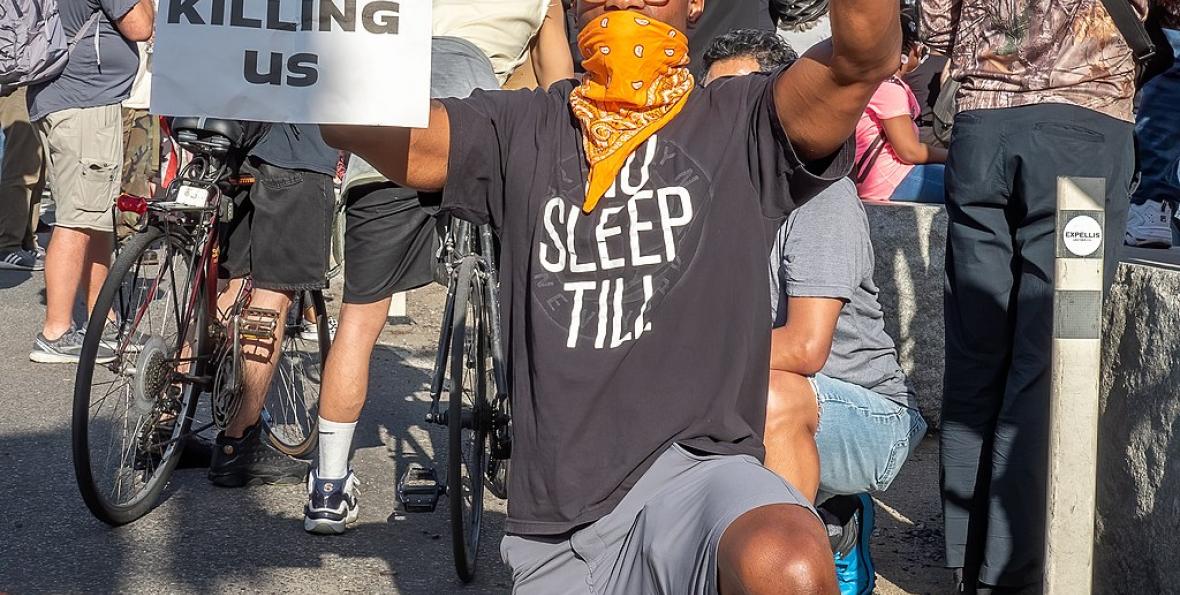 Kresge President Rip Rapson has been writing daily notes to the staff during the COVID-19 pandemic as we continue to work from home. We are sharing a selection of these letters that touch on current events and issues relevant to these unprecedented times.
By Rip Rapson
Our thoughts and prayers are with the residents of Louisiana and Texas. Tens of thousands experiencing unimaginable suffering from Hurricane Laura while trying to evacuate, re-situate, re-build and otherwise maneuver through a pandemic.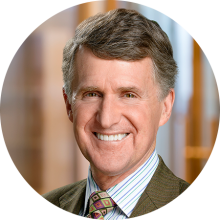 And then, Kenosha. Jacob Blake lying paralyzed in a Wisconsin hospital after being shot seven times in the back by the police. In and of itself, horrific . . . indefensible. Side-by-side with Ahmaud Arbery, George Floyd, Breonna Taylor – it is unbearable, maddening, undeniable evidence that policing practices must change, now.
But these actions serve better than my words: A steady beat of professional basketball, baseball, soccer and tennis athletes refusing to take to the court or field.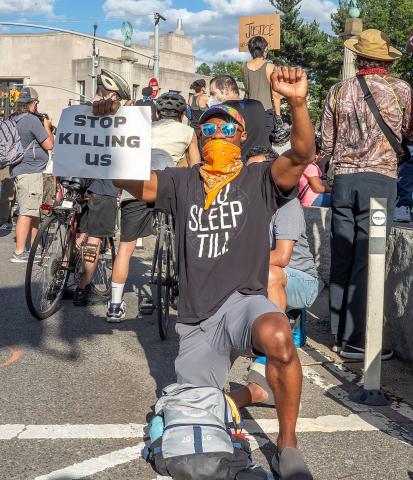 The NBA's  Milwaukee Bucks may have brought it home most powerfully in this statement:
"Despite the overwhelming plea for change, there has been no action, so our focus today cannot be on basketball. When we take the court and represent Milwaukee and Wisconsin, we are expected to play at a high level, give maximum effort, and hold each other accountable. We hold ourselves to that standard, and in this moment, we are demanding the same from our lawmakers and law enforcement."
So, enough with characterizations of public servants being anti-police, anti-law-and-order. Enough with the narrative that American cities are being overrun by out-of-control mobs producing mass chaos. Enough with allegations that under one party or another, Americans will not be safe.
There is no law and order when people of color are indiscriminately gunned down under the color of "law." There is no mayor in America who is unwilling or unable to step in to prevent mass chaos. There should be no person who doesn't understand that people of color are not safe, never have been – Doc Rivers, coach of the NBA's Los Angeles Clippers, put a pin it: "We're the ones getting killed. We're the ones getting shot. We're the ones denied [the right] to live in certain communities. We're [the ones] who've been hung.  And all you do is keep hearing about fear." 
So, let's ditch the rhetoric and do something constructive instead.
Rip