Commentary: How Five Institutions Secured Funding to Advance Transportation Solutions for Students
By Bethany Miller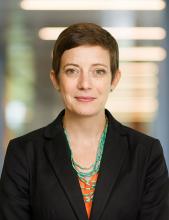 St. Petersburg College is only a 15-minute drive from Dionne's home. Without a car, she must instead leave two hours before her first class and take two buses.  Dionne explains, "That's four hours of my life every day that I'm not getting back."
Dionne's story was one illustrious anecdote in St. Petersburg College's successful application to the Kresge Education Program's national call for proposals to address transit barriers to student success.  
We released this funding opportunity precisely because Dionne's situation is all too common. Transportation costs, as well as inadequate transit lines and schedules, limit access to campus and can impede student progress to graduation, according to DVP-PRAXIS's 2018 brief Overcoming Transportation Barriers to Improve Postsecondary Success.
Five new Kresge grantees – St. Petersburg College, Rio Hondo College, Dillard University, Florida Atlantic University (FAU) and Temple University's Hope Center for College, Community, and Justice – will tackle students' transportation challenges.  
Forty-three institutions and organizations submitted proposals. The five selected grantees secured a combined $1.3 million in funding by scoring high on five key dimensions:                                                                               
Compelling grasp of their local problem. In sharing enrollment and attainment data disaggregated by race, ethnicity and income, the postsecondary institutions demonstrated which community members matriculate and graduate at lower rates than other populations. Then, each institution linked these inequities to specific transit issues faced by students. For example, St. Petersburg College connected long student commutes, like Dionne's, to substantial achievement gaps for their African American and Hispanic students.
Strong partnerships. The applications featured strong partnerships as evidenced by in-kind contributions or thoughtful letters of support. Going beyond standard, boilerplate endorsements, the most compelling letters authentically conveyed what the organization valued about the proposed project and how the organization planned to uniquely contribute to its success. FAU's college partners, for example, explicitly agreed in their letters to securely share the student data needed for the project's evaluation.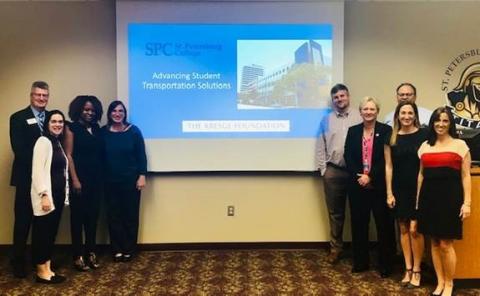 Solid project plans. The applications had a credible logic that connected the problem statement and past efforts to a set of proposed activities that clearly advanced larger institutional and community goals. Quite simply, the awardees' narratives articulated a clear theory of change. Rio Hondo College, for example, made the case that the grant will enable their partners to thoughtfully evaluate an existing, yet underutilized, bus pass program and identify ways to strengthen the transit solutions offered to students. 
Ambitious scale. The applicants demonstrated the ability to achieve scaled change in different ways.  Sometimes, it meant their efforts involved thousands of students, like the 125,000 students involved in Temple's three-city demonstration project. Or, in Kresge priority cities, it meant meaningful scale for that community. For example, Dillard organized a city-wide approach by partnering with the two public institutions educating the vast majority of local New Orleanians and the single regional transit agency. 
Other applicants promised scaled change through indirect means. With their plans to rigorously evaluate transit solutions and disseminate findings, Temple and FAU will influence policy and practice beyond their participating communities. Temple's demonstration project is particularly notable, as it will provide the first impact evaluation of the most common form of student transit support—free or discounted passes.
Attention to sustainability. Successful applicants also indicated how their cross-sector partnership and solutions may endure beyond the grant period. Dillard, Rio Hondo, and St. Petersburg all proposed pursuing solutions that aligned and leveraged existing resources (e.g., adjusting bus schedules to better match class times) rather than creating new transit solutions with substantial costs.
For solutions that have big price tags (e.g., free passes and new transit services), FAU and Temple outlined efforts to generate commitment from transit, college and other public leaders to financially support the interventions, if proven  effective in increasing student success or public transit ridership. FAU, for example, proposed exploring college parking fees to generate revenue for new transit options and to shift students away from cars. 
Ultimately, the cohort of grantees will help to ensure more students, like Dionne, have their transportation needs met and go on to earn the certificates or degrees critical to prosperity in 21st century.
To learn more about these grantees' progress and results, please sign up for the Education Team newsletter here: http://kresge.org/subscribe.  Periodic updates will be released in 2020.