18 neighborhood groups share $1.5 million from Kresge for projects across Detroit
Planning and implementation efforts across city kick off $6 million relaunch of Kresge Innovative Projects: Detroit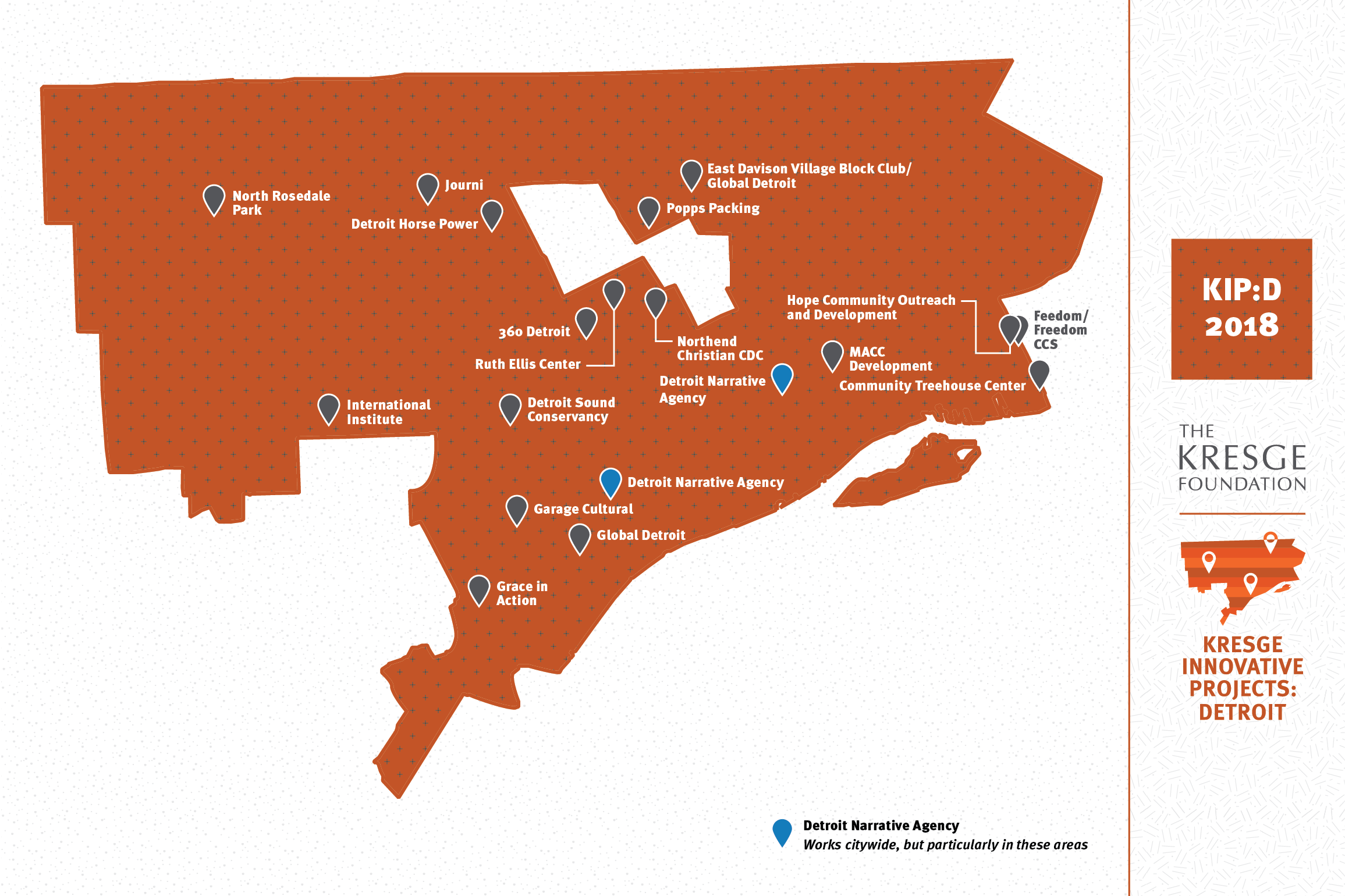 The Kresge Foundation today announced $1.5 million in grants for 18 new projects and planning efforts to revitalize neighborhoods across Detroit.
The grants are the first to be awarded in the $6 million, three-year relaunch of Kresge Innovative Projects: Detroit.
In the city's Virginia Park neighborhood, vacant lots will become a new park with picnic tables and play equipment to enhance the bonds of community. In southwest Detroit, a renovation designed by youth, artists and entrepreneurs will create new retail space. In northwest Detroit, the sports, health and wellness facilities of North Rosedale Park will be renovated and updated. In the North End, a former speak easy and shoe shine shop will become a place for grassroots retail, community events and performances.
In addition to these and other implementation projects, Kresge's grants will support community engagement and planning for efforts including the renovation of an iconic former jazz club as a westside community hub, a wheelchair-friendly community education center in Jefferson Chalmers on the eastside, and strategies to bring immigrants, refugees and native Detroiters together to envision neighborhood integration and revitalization on the west side.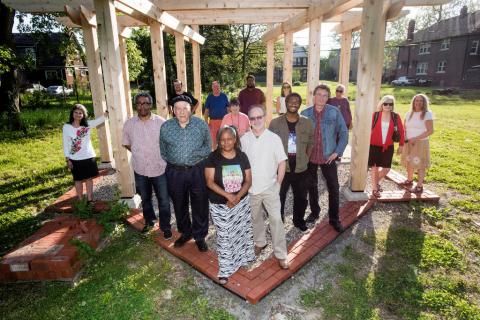 The relaunch of Kresge Innovative Projects: Detroit builds on a three-year, $5 million pilot phase that supported more than 50 planning and implementation efforts. That pilot phase ended last year, and the new application round was announced in January.
"Detroit's true revitalization means the broad revitalization of its neighborhoods," said Kresge President Rip Rapson. "That requires a multiplicity of tools and interlinked strategies. This relaunch of Kresge Innovative Projects: Detroit is rooted in the same principles as our recently announced support for the mayor's Strategic Neighborhood Fund, our operating support for community development organizations, our Hope Starts Here partnership with the W.K. Kellogg Foundation to make Detroit a city that puts children and families first, and the full suite of our work in the city. We will continue to work with partners to make this broad revitalization a reality."
"These latest projects were chosen from a record 178 applications that reflect the imagination and dedication of neighborhood-based organizations," said Wendy Lewis Jackson, managing director of Kresge's Detroit Program. "They know the strengths and the challenges of their streets and blocks. They know the geographies and they know the people. Their ideas are shaped by their neighbors, and we're proud to provide them with financial and technical support."
"Like the program applicants, we understand that a sustainable and equitable comeback for the city of Detroit can only be built on solid, vibrant neighborhoods," Jackson added.
As in the pilot phase of the program, planning grants are for up to $35,000 and implementation grants are for up to $150,000. Organizations can add funds from other sources to implement projects.
One of the key changes in the initiative relaunch is a commitment of $500,000 a year to provide technical support for the grantees, as well as to build them into a network to share what they learn in their work and to offer mutual support.
Kresge is partnering with Michigan Community Resources to provide support for grantees to implement and sustain their projects, and to build a network of grantees across the city that elevate resident priorities.  
Jackson attributed the large number of applications to several factors, including a streamlined application process.
The first phase of the online application process required less documentation than in the past and emphasized a simple one-page or short-video concept statement. Full applications were then invited based on those initial submissions.
Other changes to the program included:
Greater flexibility, including extending the project completion window from 18 months to two years.
Infusion of creative placemaking principles into the program guidelines to encourage the integration of arts and community development.
Greater flexibility for collaborations of two or more organizations that bring their respective areas of expertise to maximize project impact.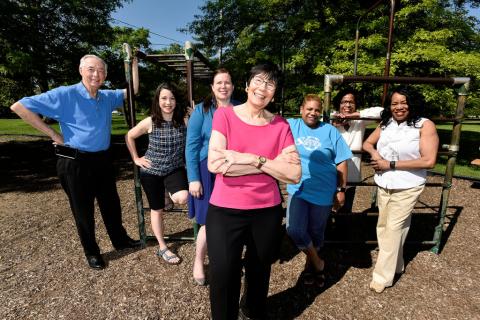 Kresge Detroit Program Officer Bryan Hogle emphasized that the initiative sought projects that draw community members into planning and implementation activities in a meaningful way.
"Through the pilot phase, we saw time and time again that the involvement of area residents provided insights that were instrumental to the success of projects. It is critical that we support these projects that are shaped and led by members of the community," said Hogle.  
These are the organizations receiving funding and their projects:
Planning (maximum $35,000)
Community Treehouse Center and Manistique Block Club will plan for a wheelchair-accessible community education center and event space serving residents of all ages in the Jefferson-Chalmers neighborhood. The facility is envisioned for two now-vacant lots and sited between maple and cottonwood trees, and with a horticultural garden. 
Detroit Horse Power, which teaches horseback riding to Detroit youth as a way to promote social-emotional learning, will plan for a youth equestrian center in the Hope Village neighborhood west of Highland Park. Detroit Horse Power will use a participatory design to meet resident needs with a 15-20-acre site incorporating green infrastructure and public green spaces. The group now uses riding facilities outside of the city.
Detroit Sound Conservancy will conduct community engagement and initial design for the redevelopment of the Blue Bird Inn, an iconic jazz club on Detroit's west side, into a neighborhood hub for music performance and community connection. The group emphasizes that future performances will elevate the legacy of the club, on Tireman near Beechwood, which closed in the early 2000s.
East Davidson Village Block Club and Global Detroit will work together to build a system of block clubs to facilitate community outreach, community improvement events and engagement to plan for a community hub reflective of neighborhood needs and priorities.
Global Detroit will plan for the "Southwest Homeownership Ecosystem Development Project," a community-driven home ownership program that connects area families to necessary resources to purchase, rehabilitate and move into homes. Affordable housing is one of the biggest quality of life issues in this area where more than half of residents are renters and many pay 30 percent to 50 percent of their income in rent.
International Institute of Metropolitan Detroit will work in collaboration with the Islamic Center of Detroit to engage diverse immigrants, refugees, native Detroiters, nonprofit and business leaders, elected officials and school representatives in the Warrendale neighborhood to develop a neighborhood integration and revitalization strategy.
Journi will engage the residents in Northwest Detroit and conduct research to identify and secure a site for a House of Technology. This will be a facility for teaching coding, computer programming and entrepreneurial skills to young people and adults.
Ruth Ellis Center will engage the LGBTQ and North End communities to plan for a permanent supportive housing project there for LGBTQ young adults. The project will focus, in particular, on housing transgender individuals who are homeless or unstably housed.
Combined Planning and Implementation Grants (Maximum $150,000)
360 Detroit Inc. has surveyed and talked with Virginia Park-Rosa Park residents to determine the lack of playgrounds and safe play spaces is a top concern. This grant will support 360 Detroit to repurpose several vacant lots into a community park with picnic, sitting and play areas to build neighborhood connectivity for the Virginia Park-Rosa Parks neighborhoods.
Garage Cultural will design and construct a co-operative working space and resource hub in Southwest Detroit that supports entrepreneurism through Latin American art, culture and food, including a new coffee shop.
Hope Community Outreach and Development will design and build a mobile resource unit led by youth ambassadors to support environmental and safety efforts in the Jefferson-Chalmers neighborhood. This project is an outgrowth of a community youth program, which identified as a priority bringing information and resources to residents who cannot attend community meetings.
MACC Development will construct the Mack Lot, an outdoor community space, and conduct planning for retail businesses along Mack Avenue in the Greater Villages on Detroit's east side. This project builds on the recently opened Commons building (also supported by Kresge Innovative Projects: Detroit) with a coffee shop, laundromat, event space and other community resources.
Implementation Grants (Maximum $150,000)
Detroit Narrative Agency works to incubate documentary and narrative film projects that capture the city vibrance and complexity. This grant will support film projects and strategies to help residents see their priorities elevated in the films. The agency will work at multiple sites across the city.
Feedom Freedom and College for Creative Studies will implement the planned Fox Creek Artscape to transform two vacant lots in the Jefferson Chalmers neighborhood into a community space with a pavilion, farm stand and creative landscape. This follows the college's community+public arts: Detroit programs efforts to determine community's challenges and priorities.
Grace in Action Collectives is a network of worker- and youth-run collectives in Southwest Detroit. This grant will support a retail storefront and public space that connects Grace in Action's existing building with the surrounding neighborhood. The grant also supports new retail space for the worker-owned cooperatives.
Northend Christian Community Development Association will work with University of Michigan's Taubman College of Architecture and Urban Planning to restore the historic Red's Jazz Shoe Shine Parlor as a space for grassroots retail, community events and performances. The facility on Oakland Avenue in the North End used a shoeshine as a front for a speakeasy where the likes of Smokey Robinson and Aretha Franklin once made regular appearances.
North Rosedale Park Civic Association maintains and operates a community park. This grant will support updating and renovating sports, and health and wellness facilities in the park located in the Grandmont Rosedale neighborhood in Northwest Detroit. 
Popps Packing is receiving support for the final phase of renovation of the Popps Emporium building in the Davidson neighborhood on Detroit's east side into a community resource space that will provide artist residencies, exhibition space, and a neighborhood gathering space.
These new projects bring the total of Kresge Innovative Projects: Detroit planning and implementation grants to more than 70 and a total of $6.5 million.
Past projects supported by Kresge Innovative Projects: Detroit include the recently opened Freight Yard at DeQuindre Cut, the recently opened Commons on Mack Avenue, and a southwest Detroit project converting second floors along commercial strips into residential units. Other projects have made neighborhood streets and sidewalks friendlier to bicyclists and pedestrians, spurred artist-neighbor collaborations in parks, engaged youth in neighborhood revitalization efforts and supported the creation of rain gardens and bioswales.