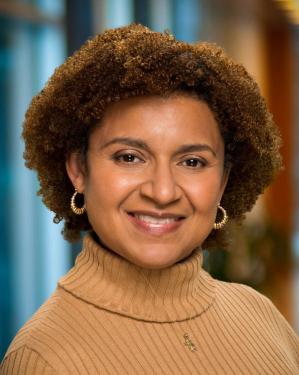 Sonita C. Martin is a program team assistant with the Human Services Program at The Kresge Foundation. She joined the foundation in 2013.
Previously she served as human resources administrator at Total Pack Management LLC in Detroit, where she managed benefits and compensation.
She was also an executive administrative assistant at Commodity Sourcing Group LLC in Detroit.
A native of Forest, Mississippi, she earned a bachelor's degree in business administration from the University of Phoenix in Troy, Mich.
Photo: Douglas Schaible