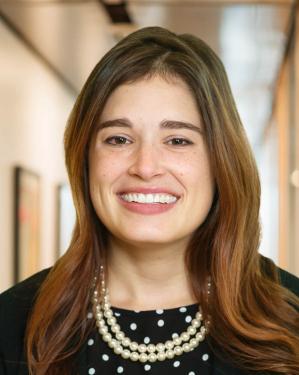 Kimberly Bakaturski
Records and Office Assistant
Kimberly Bakaturski is the records and office assistant for the Facilities department and Investment Office at The Kresge Foundation.She joined the foundation in 2017.
Previously she served as accounting and billing clerk at White and Steele, PC in Denver, Colorado. She started her career as a paralegal at Tressler, Soderstrom, Maloney & Priess in Chicago, Ill.
A native of metro Detroit, she earned a bachelor's degree in interdisciplinary studies in social sciences from Michigan State University, and a certificate in paralegal studies from Loyola University in Chicago.