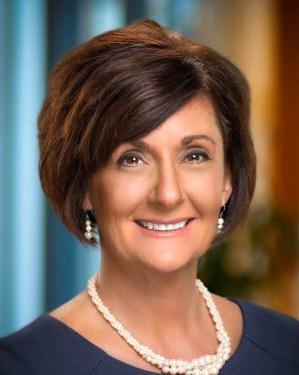 Jill A. Johnson is a program team assistant at Kresge where she works with the Environment Program.

In that role, she coordinates meetings and travel, and communication with the team's many partners. It's all about getting people where they need to be with the resources they need, she says. Jill also fields queries from Kresge-funded organizations and handles logistics with other units within the foundation.

Jill joined Kresge in 2009 after 19 years at an auto industry company where she worked with human resources, communications and engineering.

A native of Michigan, she is an outdoor enthusiast who snowshoes, waterskis and enjoys paddleboard.
Photo: Douglas Schaible