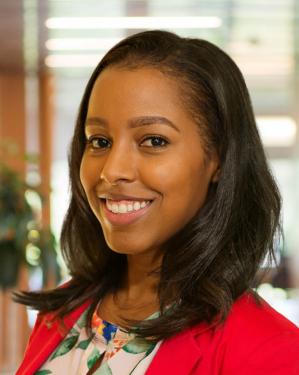 Jaime Cloud
Assistant to the Vice President, CFO and Chief Administrative Officer
Jaime Cloud is the assistant to the vice president, CFO and Chief Administrative Officer at The Kresge Foundation, providing administrative support. Jaime also supports the finance team, providing administrative and project-based assistance.
She joined the foundation in 2017. Previously she served as executive assistant at the public service union MI AFSCME Council 25.
Jaime has also spearheaded the Detroit branch of the nonprofit organization #HashtagLunchbag, a human-service movement dedicated to empowering and inspiring humanity through the use of social media.
A native of Santa Monica, California, Jaime earned a bachelor's degree in graphic design from Wayne State University.