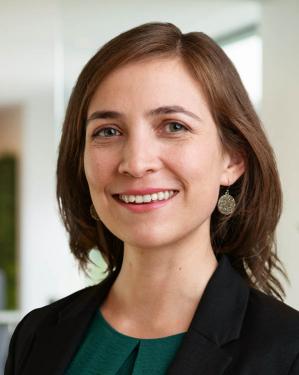 Inés Familiar Miller
Associate Program Officer
Inés Familiar Miller is an associate program officer for the Arts & Culture Program at The Kresge Foundation. Inés helps advance the team's priorities by reviewing grant requests, making recommendations for funding and managing a portfolio of grants. She joined the foundation in 2020.
Previously, Inés served as a program associate at the California Community Foundation, where she was involved with initiatives such as LA n Sync, the Nonprofit Sustainability Initiative and the Fellowship for Visual Artists. She started her career in higher education and arts administration at the National Autonomous University of Mexico in Los Angeles.
A native of Mexico City, Mexico, Inés earned a bachelor's degree in history from the Universidad Iberoamericana and a master's degree in arts management from Claremont Graduate University.
Inés has served on the Cultural Equity and Inclusion Initiative Advisory Committee for the Los Angeles County Department of Arts and Culture and on the leadership council of Emerging Arts Leaders in Los Angeles, California.
Photo: Ryan Southen