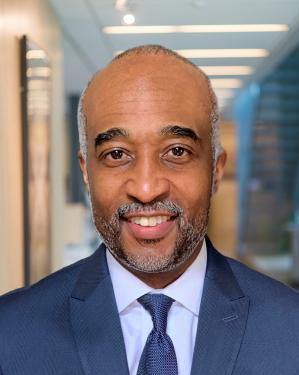 Greg Freeman is a grants management associate at The Kresge Foundation. He supports the grantmaking process for the Health and Human Services programs. Greg joined Kresge in 2020.
As an associate, Greg supports the grantmaking process by advising his teams on compliance issues, tracking grant recommendations through the approval process, monitoring payments and creating reports for his teams' portfolios.
Prior to joining the foundation, Greg worked at Compuware Corporation for 20 years as a business and contracts analyst. He also previously served as a process documentation lead and grant writer for Beyond Basics, a metro Detroit nonprofit focused on improving literacy for young people.
A native of Detroit, Greg earned a bachelor's degree in international business from Howard University in Washington, D.C.