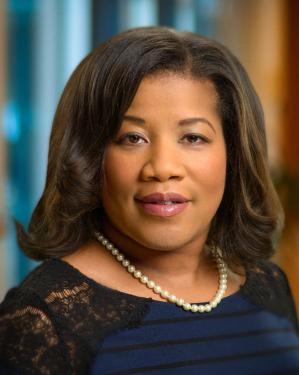 Genise T. Singleton
Program Operations Manager
Program Operations and Information Management
Genise T. Singleton is program operations manager for The Kresge Foundation, overseeing day-to-day operations of the grants and program-related investments portfolio. She joined Kresge's staff in 1995.
She assists in the overall development and streamlining of the foundation's grant processes and procedures, ensuring the proper disposition of grants and program-related investments and grantee compliance. She also reviews Kresge's grants database.
Genise has a deep interest in the ways data can be used to advance the work of the philanthropic sector, and is a member of several philanthropic affinity groups.
A Detroit native, she earned a bachelor of arts in English from Marygrove College and has served on Marygrove's alumni board as well as the boards of several other nonprofits.
Genise devotes her free time to creative writing and volunteering for several local charities.
Photo: Douglas Schaible