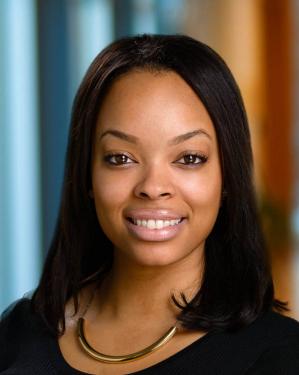 Danielle L. McDonald is the assistant for Facilities at The Kresge Foundation. She joined the foundation in 2014.
Previously, Danielle worked for the Grosse Pointe Club in Grosse Pointe Farms, Michigan, where she was involved with records management. She started her career in business administration at the JARC physical therapy clinic in Farmington Hills, Michigan, and continued this work at Dialogue Marketing in Troy, Mich.
A native of Detroit, she earned a master's degree in business administration from Ashford University.
Photo: Douglas Schaible