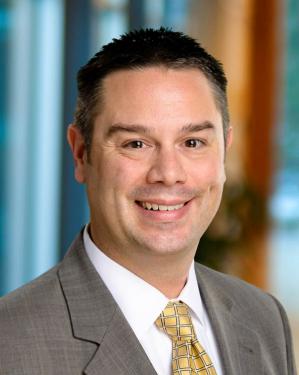 Craig G. Fields serves as assistant controller for The Kresge Foundation. He is responsible for supporting the controller on accounting and tax functions, which includes budgeting and payables, tax reporting, reconciliations, and general ledger accounts.
Prior to joining the foundation in 2015, Craig was Senior Manager for Deloitte & Touche, LLP in Detroit, where he was a member of the audit and assurance group, serving as a technical specialist for health care and life sciences companies.
Craig received a bachelor's degree in accounting from Walsh College and is a Certified Public Accountant.
In addition to his work at the foundation, Craig is a member of the Walsh College Accounting and Advisory Board and a member of both the American Institute of Certified Public Accountants and Michigan Association of Certified Public Accountants. His current board activity involves serving as the treasurer for the Island Cove Marina Association. He also volunteers with the Crooked River Swissy Club.
Photo: Douglas Schaible