'Unlikely' documentary film premiere, discussion sheds light on college completion crisis in southeast Michigan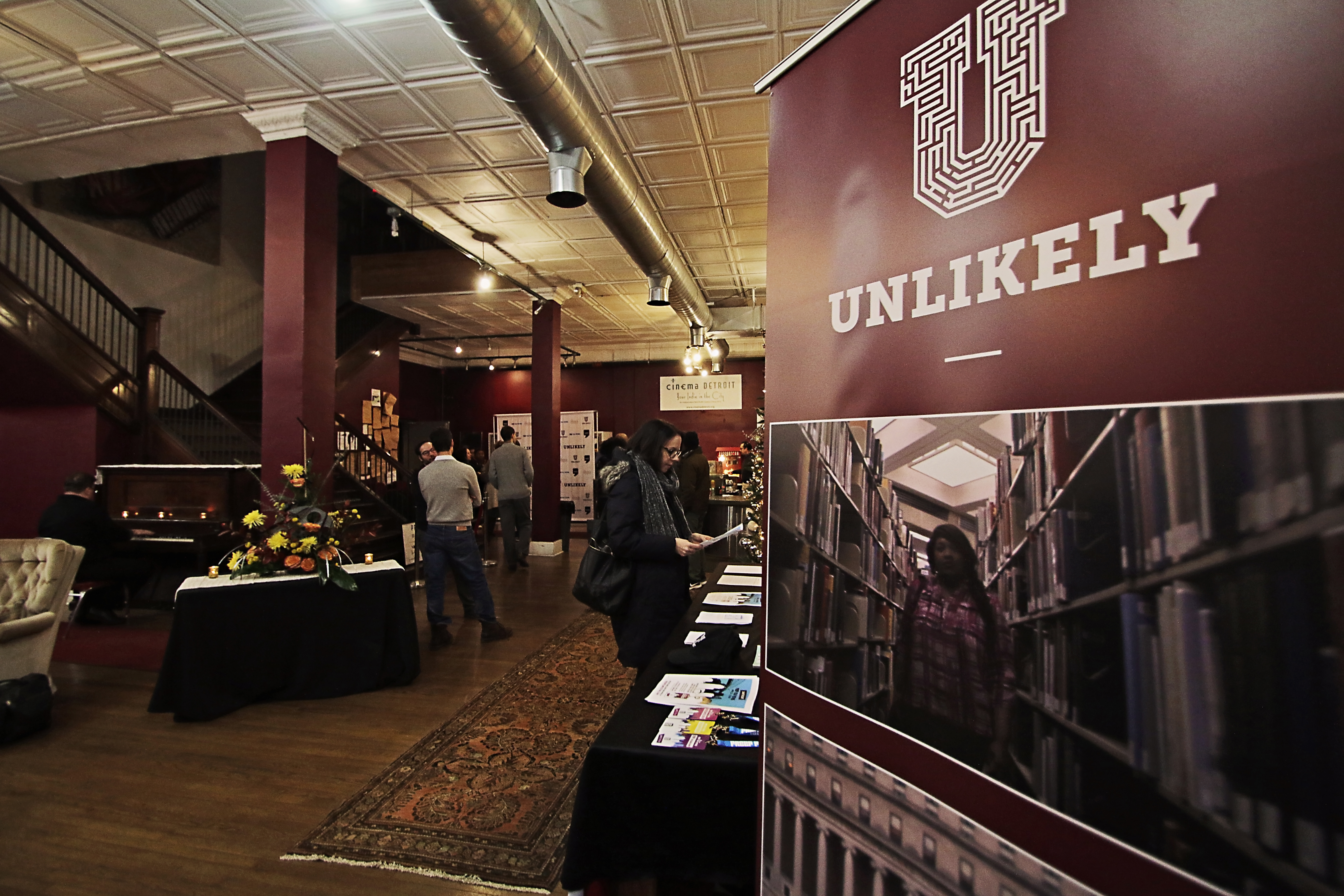 Photo by Cybelle Codish for The Kresge Foundation.
Twenty-eight years ago, Johnathan Williams started pursuing his undergraduate degree at Wayne State University. A lifelong Detroiter, he reached "burn-out" after his sophomore year and decided to take a break from his studies.
"I didn't have the support system in place to encourage me to continue when I decided to quit," Williams said. "I needed somebody to say, 'You can do this. Let's walk through this thing together. You can make this happen.'"
But decades later, when Williams learned of the newly created Warrior Way Back Program at Wayne State University, he saw a pathway to finally completing his studies.  
December 11, 2019 marked one year since Williams earned his undergraduate degree.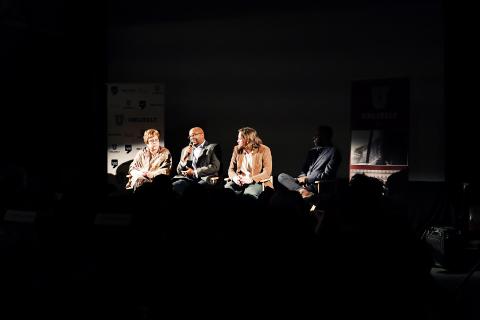 Photo by Cybelle Codish for The Kresge Foundation.
Williams shared his experience with an audience of nonprofit leaders, college access and success professionals, and Detroiters at last night's Detroit premiere of "Unlikely," a feature-length documentary film that explores our nation's college completion crisis.
Directed by independent filmmakers Jaye and Adam Fenderson of Three Frame Media, the film follows the stories of five students as they return to their undergraduate studies, much like Williams did, and work toward earning their degrees.
"Unlikely" also explores factors impacting student success, such as outstanding debt, caretaking responsibilities and work obligations, especially for students from low-income households, alongside innovations to support student success.
Co-director Adam Fenderson described his motivations for producing the film.
"When we learned these stats – about 50% of students aren't graduating from college and 37 million Americans have some college, but no degree, we thought there has to be something more to those numbers," Fenderson said. "More importantly, there is a conversation that needs to be raised among city governments, state governments, federally, and in every institution across the country. Everyone should be looking at these challenges and asking, 'What can we do about helping these students?'"
A new report from the Detroit Regional Chamber notes the Southeast Michigan region is home to 694,995 adults who have earned some college credits, but have yet to earn a degree or credential and notes, "reengaging these adult students provides a significant opportunity for increasing education attainment."
Dawn Medley, assistant vice president for enrollment management at Wayne State University, described the impact of the Warrior Way Back Program, which graduated 30 students this year, and has reenrolled over 140 students.
"What's really exciting are all of the other schools that have come and asked us how to do this…Oakland University, Henry Ford, Chicago State, the [Louisiana State University] system, and Shasta [College] in Washington state," Medley explained.
Stephen Henderson, host of WDET's Detroit Today moderated last night's post-screening discussion with Williams, Fenderson and Medley. The screening was held at Cinema Detroit in partnership with Freep Film Festival and WDET. Listen to Henderson's December 6 interview with "Unlikely" Co-Director Jaye Fenderson.
The Kresge Foundation's Education Program supported the production and distribution of "Unlikely."