Survey: Lend us your feedback!
Help Kresge get to know you better by taking our 2018 audience engagement survey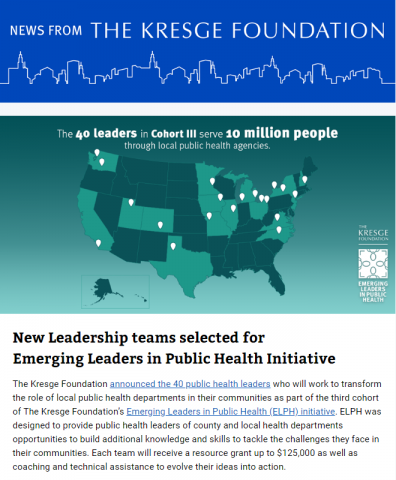 Over the past few years, The Kresge Foundation has greatly increased its external communications through our growing social media presence, more frequent email newsletters and expanded digital content, including videos, news articles, blog posts, and other interactive content on kresge.org. We do so with the hopes of providing relevant, engaging and clear information about our work, our partners, and our impact, so that diverse audiences will feel connected to and informed about our efforts to expand opportunity for people living with low incomes in America's cities.
Now we want to hear how you think we're doing. The Kresge Communications Team is conducting its second audience engagement survey. This short survey, which will be available online for several weeks, will help our foundation establish a more genuine digital presence, producing content that best fits the desires of our audience. Thank you if you contributed to last year's survey. We heard from more than 700 of you. We'd love to hear from you again. 
Please take the short survey now – and thank you!