Summer at Kresge: Records Management fellow uses the past to build a future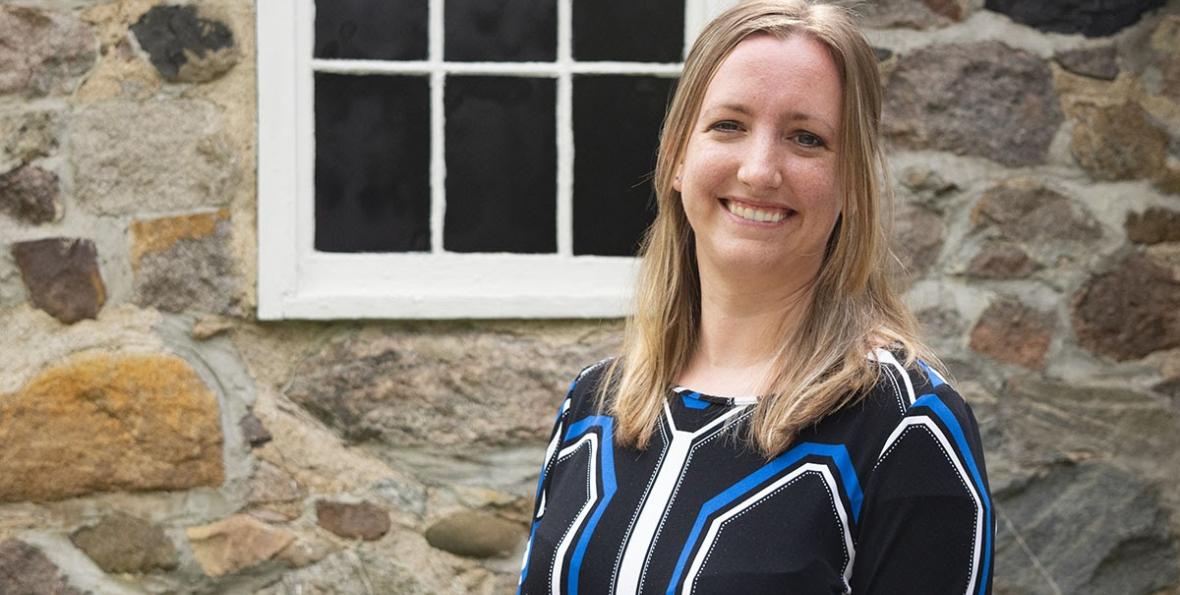 Editor's note: The foundation is hosting eight summer interns and fellows this year from across the U.S. Check back each week to learn about these rising social sector leaders in this series, Summer at Kresge.

"What someone's going to remember… can be a really powerful way to express their mission." --- Katherine Okonowski
For Katherine Okonowski, The Kresge Foundation's new Records Management fellow, memories are the key to building a future. At Kresge, she is both building memories of her own and preserving almost 100 years of the organization's history as she works to organize archives that showcase Kresge's century-long journey to "promote human progress."
Okonowski's earliest memories were built on the outskirts of Detroit in Dearborn, Michigan. She remembers her years in the state fondly, filled with family and fun summer events. More importantly, it was then that her mother, who was a first-generation college student, encouraged her to love learning.
She pursued that love by graduating from The University of Michigan with a history degree and then receiving a scholarship to attend Wayne State University's law program.
Okonowski knew she wanted a career that focused on the past, but she found her passion in Information Sciences six years after completing her law degree. Working for places like the Environmental Protection Agency, the Department of Veterans Affairs and more, she became interested in the archival aspect of Information Sciences after seeing the value of records in an organization's infrastructure.
"A lot of the cases I was a part of could be a win or loss with good records, so helping people develop a program where they can mitigate risk and make sure that they complete tasks is important," she says. "Records are a big part of that."
Furthermore, Okonowski learned that there was a unique social impact that archivists make in their work. "People hear about Information Sciences and oftentimes think of public librarians with stamps and cards…but nowadays, especially in the digital world, there's so much content out there…we have to ask ourselves 'How do we organize it? How do we find it all?'" she says.
The interest led her to Kresge when she saw a fellowship opening for the organization's records management. "It was a great opportunity…I thought it would be really interesting to look internally at a big, nonprofit organization and be able to peel back its layers and see what's going on," she says. "Growing up…I've always heard the name Kresge, but I feel just in the past few years it's really picked up to be the organization that it is today."
With the upcoming centennial of The Kresge Foundation in 2024, records management plays an important role for maintaining institutional memory. The archives, consisting of both digital and physical materials, will allow the organization to reflect on its role in the past, present, and future.
"I'm helping develop the archives, which is where the organization will be storing legally required and best practice material that will also be used to tell the history of Kresge and what [the foundation] stands for."
Though she's happy that the past has helped her build her career, Okonowski is even more excited for the future. Her experience in the public sector has made her particularly driven to one day work for the US National Archives.
For now, the Michigander is ready to make great summer memories by learning as much as she can from the Kresge staff and using her free time by enjoying outdoors in the great scenery of the state.
--By Sara Mylrea