Raquel Hatter named managing director of Human Services Program
Raquel T. Hatter has been named managing director of The Kresge Foundation's human services program.
A recognized leader in human services, Hatter has more than 25 years of experience working to improve outcomes for children, adults and families as both a practitioner and an administrator.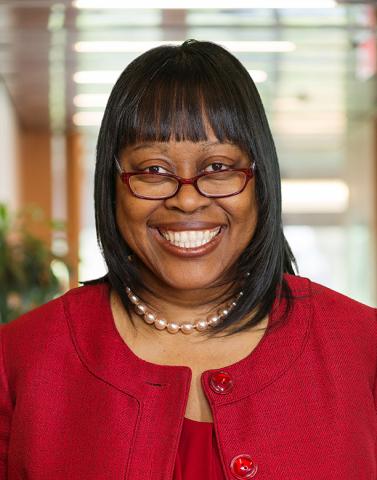 Hatter joined Kresge in 2017 as deputy director. In her newly expanded role, Hatter will lead the foundation's human services program approach to accelerate mobility for people with low income by advancing policy solutions, investing in innovative human services organizations and building opportunity ecosystems. She will also continue to collaborate with the foundation's Social Investment Practice to advance the program's objectives. 
"Raquel is a transformative voice in the human services field," said Ari Simon, vice president and chief program officer at the Kresge Foundation. "She brings a remarkable breadth of expertise to the role – from her deep direct service experiences in Flint to her state-level leadership in Tennessee – and combines it with a passion for the work that is palpable for partners inside and outside of our building. She is deeply committed to supporting the remarkable work of our grantee partners, whose transformative efforts are making a positive difference in people's lives throughout the country."
Hatter previously served as commissioner of the Tennessee Department of Human Services where she identified ways to improve the outcomes for individuals and families across various support systems including child support, TANF, SNAP and other social services. She has received numerous awards for her work, including the 2014 Spirit of Crazy Horse Award from Reclaiming Youth International for her service to children, youth and families.
A native of Flint, Michigan, Hatter earned a bachelor's degree in clinical community psychology at the University of Michigan, a master's degree in social work at Eastern Michigan University and a doctorate of education in children, youth and family studies from Nova Southeastern University.
David D. Fukuzawa, who served as managing director of the Human Services and Health Programs since 2015, will continue to lead in his role as managing director of the foundation's health program.