Q&A: Two Memphis leaders explore how Artist Emergency Fund provided relief to artists
ArtsMemphis' Elizabeth Rouse and Music Export Memphis' Elizabeth Cawein share how artists, community have benefited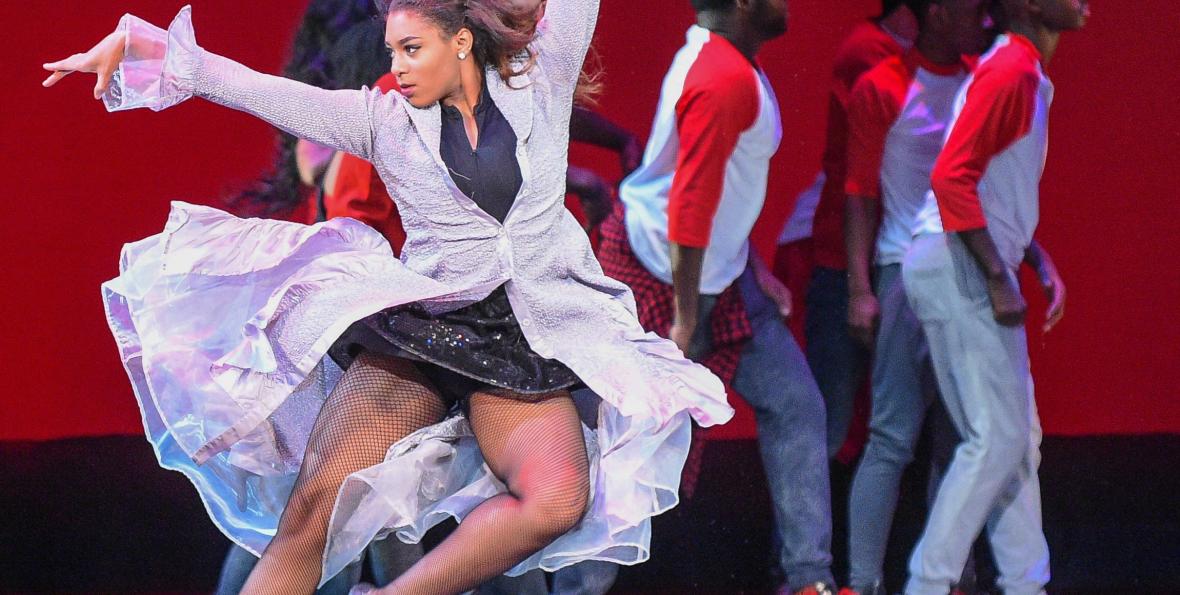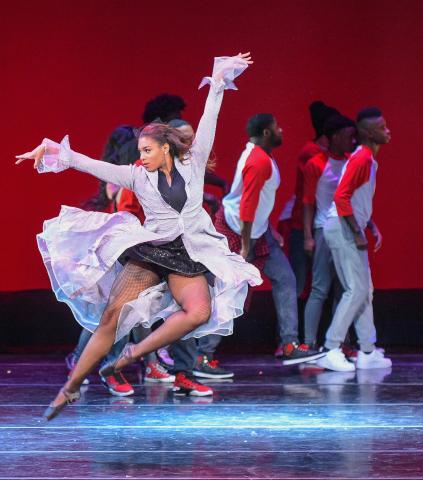 The arts and cultural sector has experienced a setback not unlike that in the business community. Beyond closing doors and canceling programs, organizations are grappling with how to meet payroll and shift from in-person programming to virtual platforms. For individual artists and creative workers, government-mandated closures and physical distancing has meant losses in pay due contract cancellations, school closures and layoffs.
Inevitably, a setback to the arts community is a setback to the entire community – especially considering the economic, cultural and social contributions of the arts sector that add texture and meaning for residents in cities. A prime example is Memphis. A 2017 study found that more than 6,000 jobs in Shelby County (where Memphis is located) are connected to the city's artistic and creative communities. Annually, this amounts to more than $160 million in resident household income generated. For every American city and community-based organization that partners with the creative community on efforts to strengthen individual neighborhoods through the arts, the pandemic only widens the prosperity gap and further dismantles systems of opportunity these very communities have been working to develop. 
Despite the unprecedented impact of the pandemic on the sector, artists and creative workers continue to serve their communities. Across the country, local arts partners have developed relief funds in support of artists who may not be affiliated with an organization or have access to other resources.
The Kresge Foundation contributed to two such local funds in Memphis – $100,000 to ArtsMemphis and $85,000 to Music Export Memphis – as part of the Artist Emergency Fund, designed to recognize the contributions of artists in the community and lessen their financial burden during this time. In April, ArtsMemphis surveyed more than 250 artists and organizations in Shelby County to assess the impact of the COVID-19 pandemic and determine how best to connect people to resources. Survey respondents indicated emergency funds were most needed to cover food and housing expenses.  
Since providing the funding in April, we reconnected with both organizations to learn how artists and creatives are faring.
In their own words, Elizabeth Rouse, president & CEO of ArtsMemphis, and Elizabeth Cawein, executive director of Music Export Memphis, share how artists have benefited from the Artist Emergency Fund and how their organizations are working to elevate art as a cultural and economic force for the city of Memphis.
Q. In what ways have artists directly benefited from the Artist Emergency Fund?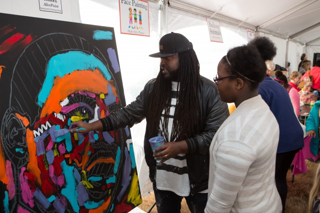 Elizabeth Rouse: ArtsMemphis has distributed $132,000, benefitting 200 artists who were able to use these unrestricted dollars where they needed them most. Some artists used these funds to cover rent, car payments and essential healthcare costs. Others used funds to purchase new technology to develop their online presence and developed online retail platforms to enable continuity of their artwork sales. Some recipients indicated that being awarded a grant was reassuring and encouraging for their work and careers. For some, the relief of receiving the emergency funding provided renewed creative energy to allow them to continue creating during this challenging time. 
Elizabeth Cawein: Music Export Memphis awarded more than $162,000 through 348 grants to more than 250 individual musicians. Because of the support from The Kresge Foundation, fairly early in our granting process, we were able to open the fund to repeat applicants and expand our eligibility to include live music industry professionals who are not performing artists or musicians, but are equally impacted. We know that the up to $750 our repeat applicants have received is a drop in the bucket compared to their total income loss. The average reported in our first round of granting, after just one month of COVID closures, was more than $4,000. But it's been a critical lifeline for rent, groceries, and staying afloat.
Q: ArtsMemphis has been working for decades to maintain the city's cultural vitality and to strengthen neighborhoods. What makes the Memphis arts community so unique? And why is it essential to uplift these distinctive cultural assets?  
Elizabeth Rouse: The people and organizations that make up our arts community give Memphis a collective energy and vitality that is unique to our soulful spirit and recognized throughout the world. Emergency fund grant recipients live throughout Memphis, representing 34 zip codes in Shelby County. This geographic diversity of artists reinforces that our entire community is home to the arts. ArtsMemphis supports artists and 60+ organizations that enabled more than 2.5 million arts experiences in every zip code in Shelby County last year. Our unrestricted support is used to strengthen neighborhoods and enable the arts to continue to be a vehicle for hope, healing, understanding, community, and opportunity.
Q: Music Export Memphis works to elevate Memphis musicians and elevate Memphis overall – outside of the city. Why is this strategy key to changing the narrative of Memphis and the livelihood of residents, businesses, and individual neighborhoods – inside the city?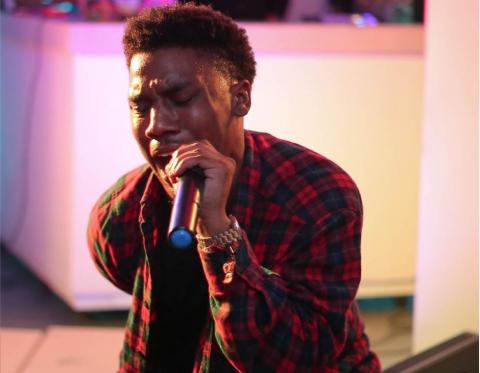 Elizabeth Cawein: The power of civic pride can't be underestimated. When you are proud of your city, you want to take care of it, invest in it, engage with its challenges and make it better. Our identity as a historic music city is already a tremendous source of civic pride, but what plenty of Memphians still don't know is that our contemporary music scene is alive and well.
The musicians we fund, who tour the world representing our city, are changing that narrative from venue stages each night. They're meeting fans of Memphis music past and actively connecting the dots for them to Memphis music present and future. The more we mobilize them, the more perception can change, and the more pride Memphians will have in our living, breathing music scene. But the other very important factor: we pay musicians. Our Ambassador program provides tour grants of up to $1,500, up to twice each year with no lifetime limit. If we can make it easier for a musician to make a living in Memphis, they're more likely to choose to live here. We want Memphis to be a true city of choice for musicians. When more musicians choose Memphis, we all benefit - our culture thrives, our artists innovate, and creative people bring creative solutions to civic problems.
Q: ArtsMemphis deployed a community-wide survey to arts organizations and individual artists. Beyond the loss of income, what else did you learn about how Memphis artists are faring amidst the pandemic?
Elizabeth Rouse: We have learned that our arts organizations are committed to the welfare of the entire community, many of which paid their contracted artists despite revenues streams evaporating. To be an artist requires significant risk taking for many, who may sacrifice the stability of a regular paycheck and health insurance in order to turn their passion into a career. We have learned that these artists are certainly committed to their art and craft, but they have a great need. We also learned that spring arts events provide critical income for artists, especially with large cultural events that attract Memphians and visitors from around the world and have a significant economic impact for our city.
The volume of musicians who applied for this grant reinforces that music continues to be a large part of our artistic legacy as a city. Our definition of artist and connections to artists has greatly expanded. We are connected to more artists representing more disciplines than before. Many are using this time to figure out how to adapt and be creative and learn how they can sustain their art through such a challenging time, indicating the resilience of our community artists.
Q: You have been quoted as saying, "Music is a cultural and economic force for the city of Memphis, but that force is powered one musician at a time." Please elaborate more.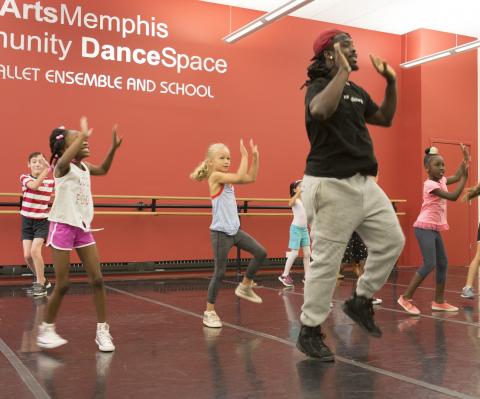 Elizabeth Cawein: Music, like culture in general, is a critical tool in shaping healthy, thriving cities. I am not talking about the music industry, just the existence of music, music makers and shared music experiences in cities. Music is a powerful tool for social cohesion. Music builds communities, it invites people in, makes them feel safe and gives them a shared language. It invites people to commune with each other and understand each other more. It is a great equalizer, and yet also something that makes people feel keenly seen and represented.
Our work is about recognizing what our musicians are already doing – touring the country and the world representing Memphis, bringing our culture to outsiders, making them want to visit Memphis, consider moving to Memphis – and creating programs to pay them, to ordain them as the Ambassadors they have always been. They know if they stay in Memphis, they can access our support which makes it easier to make a living as a touring musician. They know if they stay in Memphis, they can get a scholarship to attend a conference or showcase at a major festival through our programs. That means they continue to choose Memphis, making our neighborhoods vibrant, making our city better.
Learn more about ArtsMemphis and Music Export Memphis.