Public-private collaboration puts arts at center of community revitalization
Foundations work with National Endowment for the Arts to make $11.5 million investment in dozens of cities nationwide.
DETROIT – Eleven private philanthropies have joined with the National Endowment for the Arts and a number of federal agencies to establish ArtPlace, a nationwide initiative to drive community revitalization with a new investment model that puts the arts at the center of economic development.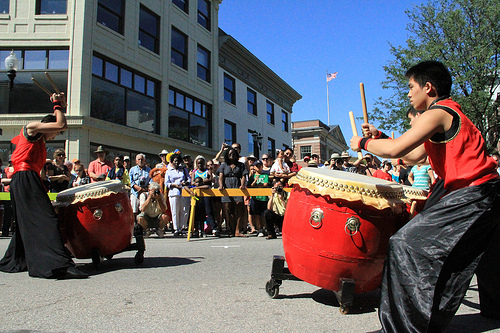 ArtPlace Thursday announced its first round of grants. ArtPlace will invest $11.5 million in 34 locally initiated projects in cities from Honolulu to Miami. Each project uses a new model of helping towns and cities thrive, by strategically integrating artists and arts organizations into key local efforts in transportation, housing, community development, and job creation.
The Kresge Foundation is among the donors pooling resources to support the ArtPlace grants.
In a shift from earlier approaches to economic development and the arts, ArtPlace neither treats the arts as an add-on nor expects development to follow on its own from stand-alone investments in cultural projects.
Instead, ArtPlace supports projects in which cultural groups operate in concert with other community partners, private and public. By leveraging the arts and culture with all of a community's other existing assets, ArtPlace aims to help communities achieve vibrant growth while doing more with less.
In Wilson, N.C., local government and businesses are betting their future on a park housing large-scale whirligigs created by 92-year-old sculptor Vollis Simpson. The art park will not only draw visitors but will anchor a new Industrial Artisan District, with everything from furniture restorers to glassmakers.
In St. Paul, Minn., Springboard for the Arts is working with residents and business owners in neighborhoods, where a new light rail project is under construction. More than 100 arts projects will be launched before the dust settles. The aim is to minimize disruption in business by using art to generate a continuing flow of people during construction and build up a new urban corridor along with the rail line.
In San Francisco, real estate developer Forest City is partnering with the organization Intersection for the Arts to redevelop four downtown acres that include the old San Francisco Chronicle building, empty parking lots and vacant warehouses. These partners have already begun converting the properties into a profitable hive of film and digital-media businesses, artists' workshops, social-entrepreneur offices and cultural event space.

In New York, a community-driven project is transforming an abandoned public school in East Harlem into a sustainable home for 90 artists and their families and for 13,000 square feet of space for community and cultural groups, spurring economic growth on a commercial corridor, Third Avenue.
Detroit, Kresge's hometown, received ArtPlace funding that will be used by organizations working to energize Woodward Avenue, a key corridor and home to educational, arts and health care institutions. Those efforts are transforming this core area with a music center, pedestrian greenways, improved museum space and a new facility for start-up companies.
Known as "creative placemaking," the approach taken by ArtPlace, has emerged over the past 20 years as a promising way to increase the vitality of communities and help them grow.
In 2011, the National Endowment for the Arts built on its two decades of work in creative placemaking by announcing the first grants in its new Our Town program. That program is designed to support public-private partnerships to strengthen the arts while energizing the overall community.
ArtPlace takes this movement a step further, as the first major public-private partnership to encourage creative placemaking across America.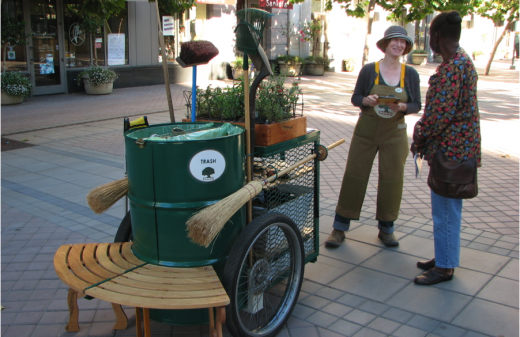 "ArtPlace is accelerating creative placemaking, where cities and towns are using the arts and other creative assets to shape their social, physical and economic futures," says Rocco Landesman, chairman of the National Endowment for the Arts. "This approach brings new partners to the table to support the arts and recognizes the arts as vital drivers of community revitalization and development."
"Economic development historically has been about bagging the buffalo – competing for the big employer to move operations to your city," says Carol Coletta, president of ArtPlace. "But now we know the economic development game is all about how you deploy local assets to develop, attract and keep talent. So why would you not deploy every asset you have – including artists and the arts – to do that? That's what ArtPlace is all about."
Concurrent with announcing its first round of grants, ArtPlace has initiated its second funding cycle. Information for prospective grant applicants is available at artplaceamerica.org. Submissions may be made through Nov. 15.
The website also includes a complete list of the first round of grants and project descriptions.
ArtPlace grants are given through the combined support of Bloomberg Philanthropies, The Ford Foundation, The James Irvine Foundation, The John S. and James L. Knight Foundation, Kresge, The McKnight Foundation, The Andrew W. Mellon Foundation, Rasmuson Foundation, The Robina Foundation, The Rockefeller Foundation and an anonymous donor.
In addition to the NEA, federal partners are the departments of Housing and Urban Development, Health and Human Services, Agriculture, Education and Transportation, along with leadership from the White House Office of Management and Budget and the Domestic Policy Council. Federal partners do not provide funding to ArtPlace but participate in the ArtPlace Presidents' Council and Operating Committee meetings, ensuring alignment between high-priority federal investments and policy development and ArtPlace grants.
ArtPlace will also be supported by a $12 million loan fund capitalized by six major financial institutions and managed by the Nonprofit Finance Fund. Participating institutions are Bank of America, Chase, Citi, Deutsche Bank, MetLife and Morgan Stanley.