Overlooked anchors: Research explores how arts and culture organizations can use their deep roots to drive equitable community growth
How can arts and culture organizations orient themselves as anchor institutions – like health care facilities, colleges and others deeply rooted in communities – to drive equitable economic growth? Kresge's Arts & Culture Program and the Institute for a Competitive Inner City (ICIC) aim to answer that question through research and analysis.
ICIC is reviewing more than 125 arts and culture organizations in 57 cities and conducting 18 in-depth analyses of how select organizations work as anchor institutions to advance deep and transformative investments in communities. The work includes a focus on how Creative Placemaking – the integration of arts, culture and community-engaged design in community revitalization – can be a complementary strategy for traditional anchor investments.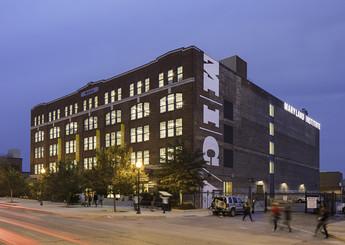 The research aims to provide a variety of models, strategies and practices that can be adopted or modified by community groups wishing to engage with anchors to better serve residents.
"We want all types of organizations, in all types of settings, to read about a situation that is similar enough to their own to be useful and inspiring," says ICIC in describing the project. Expanding the scope of opportunities beyond the traditional "eds and meds" anchor institutions to smaller and less traditional anchors is also a goal of the research.
"We share a strong belief that arts and culture organizations have the power to change their communities," ICIC says. "Not only through art, but also through investing in economic growth strategies that combat economic inequality."
ICIC outlined the research plan in a writeup published last year and explored some early findings in a more recent writeup. The final report is expected to be released in the first half of 2019.