New Kresge-backed grant program funds 41 arts groups across metro Detroit
Creators of Culture reaches smaller, younger outfits ineligible for foundations' previous support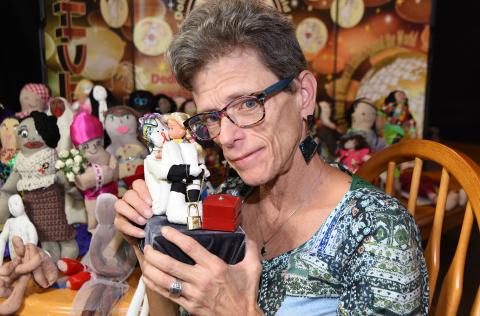 Photo by Montez Miller for The Kresge Foundation
From the restoration of an important Detroit techno artifact to a theater production recasting images of women in power, 41 arts groups, projects and collectives across metro Detroit will receive grants of $3,000 each through a new foundation-backed initiative. 
Creators of Culture is administered by Culture Source and funded by The Kresge Foundation, Erb Family Foundation and Hudson-Webber Foundation.
The three foundations along with theDeRoy Testamentary Foundation recently announced 74 three-year grants generally ranging from  $5,000 to $100,000 a year for three years to organizations ranging from the Detroit Institute of Arts to the Grosse Pointe War Memorial Association. That was the latest round of the longstanding Detroit Arts Support initiative.
Those grants totaled $12.2 million and introduced a single, streamlined application process by which all four could make individual decisions following a common review process.
The Creators of Culture grants program was created as a new outreach to support smaller, younger, less formal producers who do not meet the minimum requirements of the Detroit Arts Support initiative, for instance not having any fulltime staff.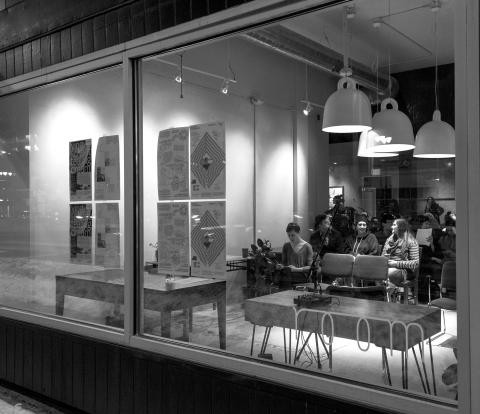 Photo by Elaine Cromie, courtesy the Room Project.
"These projects reflect a broad range of arts and cultural activities that make a positive contribution to their communities," said CultureSource Executive Director Omari Rush. "They reach audiences beyond those of the more traditional cultural establishments. They are offering arts education – often with a twist – and they display a broad range of creativity."
A full list of projects can be found at tinyurl.com/CreatorsOfCulture.
"Since the inception of Kresge's Detroit arts initiatives more than a decade ago, we've looked to full ecosystem of cultural creativity," said Wendy Lewis Jackson, managing director of Kresge's Detroit Program. "That includes support for organizations and for individual artist through Kresge Artist Fellows and Kresge Eminent Artists; it includes connecting artists and neighborhoods through AXD. With Creators of Culture, we're bringing support for a new tier of worthy enterprises."
"Since 2009, the Erb Family Foundation has partnered on Detroit Arts Support—a direct result of our belief that culture contributes to quality of life. We are excited to extend the same unrestricted support to a new cohort of arts & cultural groups and look forward to seeing how they will enrich their communities in the year ahead," said Neil C. Hawkins, president, Fred A. and Barbara M. Erb Family Foundation.
"It has been a challenge for small and noninstitutional arts endeavors to access philanthropic resources," said Melanca Clark, President and CEO of the Hudson-Webber Foundation. "We see Creators of Culture as essential for reaching this important segment of the arts and culture ecosystem, which will serve to lift authentic stories and voices of Detroit."
Rush said that CultureSource received 191 applications from which the 41 grantees were selected.
Reviewing the applications, Rush added, "makes us even more energized to find ways to meet the great opportunity for enabling creative expression in our region."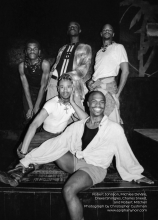 Among the projects is Detroit Sound Conservancy's plan to restore the legendary sound system of the gay bar Club Heaven, which was important in shaping the sound of Detroit techno, which has become renowned worldwide.
Another grant recipient is a new production, "Cleopatra Boy," by the Detroit-based theater company A Host of People. The play uses the history of Cleopatra to illustrate how women, people of color, and LGBTQ individuals in positions of power risk losing control of their own images and histories, resulting in false narratives and misrepresentations.
CultureSource will offer at least 25 additional grants of $3,000 in 2020 and 2021. Application details will be announced in the spring of each year.
CultureSource's mission is to advance the work of organizations that cultivate creative and cultural expression in Southeast Michigan. Working within that mission includes offering programs specifically for the creators and artists who are part of or who partner with such organizations.