New investment director joins The Kresge Foundation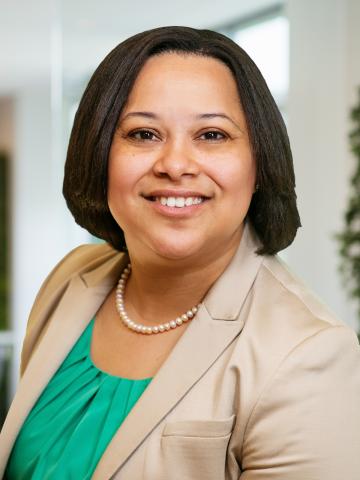 Venus B. Phillips has joined the The Kresge Foundation's Investment Office as an investment director.
Kresge's Investment Office supports the foundation's mission to expand opportunities in America's cities by managing a nearly $4 billion portfolio of long-term investment assets.
Prior to joining Kresge, Phillips was the head of public markets at Fiat Chrysler Automobiles (FCA), where she led the investment strategy for the company's pension funds and employee savings plans. While at FCA, she also worked as an international equity and foreign exchange manager
Phillips previously served as portfolio manager at Morningstar Investment Management and was a portfolio analyst at the University of Chicago Office of Investments. Phillips was also a fund manager associate at NexGen Capital Partners and an investment strategy analyst for JP Morgan Private Bank.
"As we work to protect and grow Kresge's endowment to support the foundation's work across the country, Venus' deep experience in leading and managing investment strategies will be a tremendous asset to our team," Robert J. Manilla, Kresge vice president and chief investment officer, said.
A resident of West Bloomfield, Michigan, Phillips is a Chartered Financial Analyst (CFA) Charterholder and Chartered Alternative Investment Analyst (CAIA) Charterholder. She earned a bachelor's degree in business administration and finance at Howard University and a Master of Business Administration degree from the University of Chicago Booth School of Business.