New Detroit streetcar system, the QLINE, opens to the public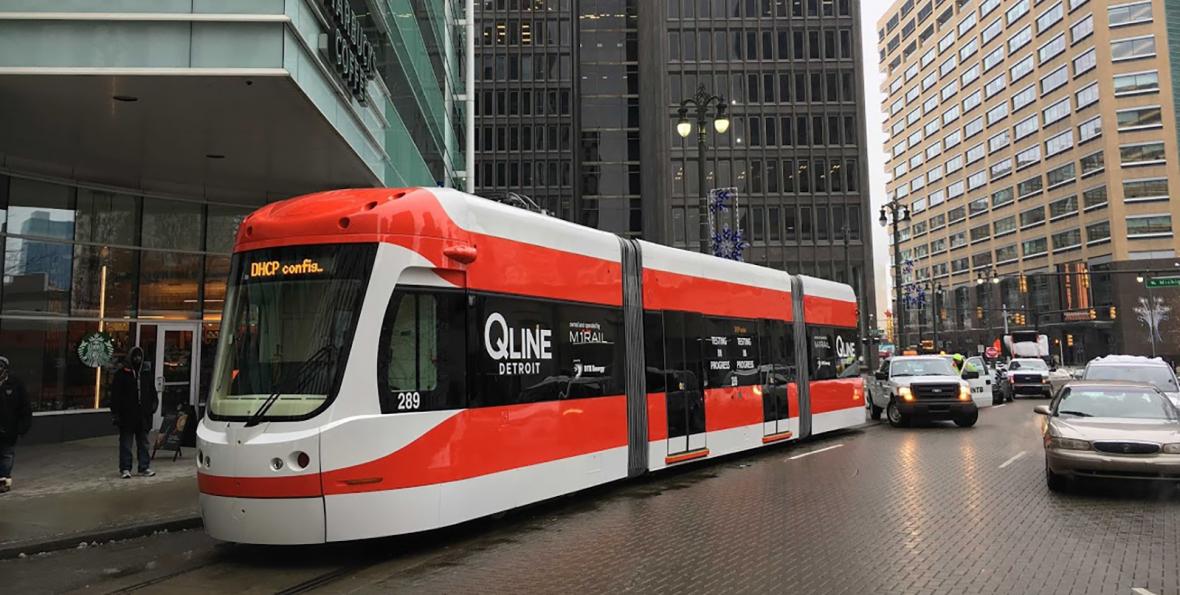 A longstanding commitment to – and legacy investment in – a modern regional transit system for Detroit will culminate when the city's new streetcar, the QLINE, opens to the public Friday, May 12.
The $180 million capital project, which included system design, rail installation, related construction and rail cars, dates to 2007, when a consortium from Kresge and other philanthropic and private donors initiated the streetcar proposal as a catalyst to a larger regional transit system in Southeast Michigan. It remains the first transportation project in the nation led by a public-private partnership working in conjunction with local, state and federal governments.
The QLINE, which runs curbside along most of it's 6.6-mile route on the city's main Woodward Avenue thoroughfare, connects the city's riverfront and central business district to its Midtown, New Center and North End neighborhoods.
The project backers and owners, M-1 RAIL Inc., have huge aspirations for economic development along the route and surrounding area. An M-1 RAIL report that will be release next week concludes that $7 billion has already been invested along the Woodward Corridor route over the past decade – credited largely to anticipation for the launch of QLINE service. Those investments range from coffee shops and pubs, to large affordable housing developments and the new Little Caesars Arena, which will open this fall and serve as the home turf for the city's professional hockey and basketball teams, the Detroit Red Wings and the Detroit Pistons.
During a preview ride with media last week, Rip Rapson, Kresge President and CEO, and M-1 Rail board member, told the Detroit Free Press that Kresge's $50 million investment in M-1 RAIL is "a down payment on a larger regional system. We've hit a couple of roadblocks, but that's not going to stop us. We're going to push forward and make sure this line becomes integral to a larger system."