New book offers insights into successful pay-for-performance social investing
Kresge-led Strong Families Fund among many case studies
The Kresge Foundation recently joined Nonprofit Finance Fund and the Federal Reserve Bank of San Francisco to launch a national dialogue about building coalitions and partnerships to address complex, pressing social problems.
A new book, "What Matters: Investing in Results to Build Strong, Vibrant Communities," provides expert insights into how focusing on outcomes will build on programs that work to address our most complex and pressing social problems. The book was partially funded by a grant from Kresge's Human Services programs.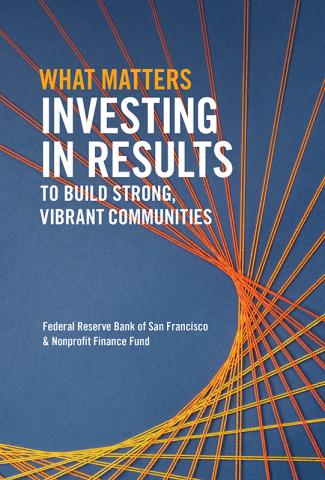 Chapters in the book, written mostly by leaders in nonprofit sector, argue that governments can achieve greater impact by funding social services based on collective, agreed measurements of outcomes. Service providers freed from compliance and red tape can focus on mission and on what they know works best. Investors and philanthropists can be early leaders by supporting and pioneering outcomes-based funding models.
"The Strong Families Fund: Outcomes-Driven Resident Service Coordination," a chapter by Kimberlee Cornett, managing director of Kresge's Social Investment Practice, describes the formation of the Strong Families Fund, a Kresge-led effort to fund on-site service coordinators at affordable family housing communities for up to 10 years.
The fund closed in 2015 with $50 million in tax equity from Goldman Sachs and Keybank, and grants, guarantees and loans from Kresge and the Robert Wood Johnson Foundation. Cornett recounts challenges the fund faced getting projects started and offers lessons learned from those challenges for prospective impact investors interested in similar approaches.
Thirty-nine of the book's 47 chapters were contributed by Kresge grantees and partners.
You can read and/or order the book at investinresults.org, or join the social media conversation at #InvestinResults.