Mission, Money & Markets: The power of the guarantee
Underutilized impact investing tool creates change in communities
By Kimberlee Cornett and Kim Dempsey
What comes to mind when you hear the word "Guarantee?"
For us, it's a word with increasing importance to impact investors and the social sector. For investors, a guarantee can create powerful community change without requiring dollars to be invested up front – or maybe ever. 
Through a guarantee, a social good investor – like a foundation or a public-sector agency – can promise repayment through a pledge of its balance sheet, offering protection for another investor's returns.  Essentially, a guarantor is saying, "If this project doesn't generate the returns we expect, we guarantee you will be repaid " up to a set amount and under certain agreed upon conditions.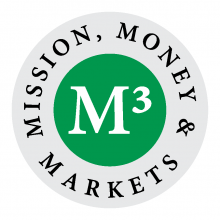 Kresge has used guarantees in its social investing practice for years. With a $350 million commitment to social investments by 2020, we set a goal of issuing $150 million of guarantees. Already, we have committed $31 million. While we look for opportunities to use guarantees to accelerate the foundation's programmatic work and leverage capital to create opportunity in America's cities, we are also trying to build broader adoption of this tool by impact investors. Earlier this year, Kresge commissioned the Global Impact Investing Network, or The GIIN, to study what barriers keep impact investors from issuing noncash guarantees and where opportunity lies for their use specifically to scale community investment in the U.S. 
To help advance the use of guarantees, Kresge has just created the short animated video above to offer a high-level view of what a guarantee is and how it can work to attract investment to communities. We want others to see how an extra layer of protection – a parachute – can help dollars land safely in communities that traditional investments have failed to reach. Guarantees help other investors gain confidence, seize opportunity, invest and open up new pathways of opportunity.
We also recently added a few case studies to our library that walk through individual transactions that utilized a guarantee, offering background on the deal, the borrower and our internal rationale for making the investment. There, you can find a case study on Detroit Home Mortgage, which included a $6 million guarantee from Kresge that unlocked tens of millions more in loans to help borrowers in Detroit purchase homes using mortgages. Download the case study here.
Another example of a guarantee came this week with the announcement of the closure of a $100 million award-winning, mortgage buyback program that helps families and individuals facing foreclosure remain in their homes with new mortgages they can afford.
The Community Reinvestment Fund, USA, (CRF) has issued $100 million in federally guaranteed bond funding to Aura Mortgage Advisors, an affiliate of nonprofit Boston Community Capital (BCC), through the U.S. Treasury Department's CDFI Bond Guarantee Program (BGP). As a financing tool that supports investment in distressed communities, the bond will be used to finance mortgage loans through Aura Mortgage Advisors' SUN (Stabilizing Urban Communities) Initiative. For the first time in the CDFI Bond Guarantee Program's history, a national foundation (that's Kresge) provided a guarantee in support of an eligible CDFI's application. Kresge issued a limited payment guarantee to Aura.
"Addressing complex social programs, like the impact of foreclosure on communities, requires innovation and collaboration amongst public, private and community partners," said Joe Evans, portfolio manager at The Kresge Foundation. "Our impact investment in Aura allows us to use the foundation's nongrant resources – a guarantee, in this case – to support sustainable social outcomes that are core to expanding opportunity for low-income people."
With billions of dollars sitting in philanthropic endowments, social venture funds, banks and with other impact investors, imagine what could be possible if even a fraction of that was put to use to guarantee investments in communities. If you agree that's an intriguing proposition, we invite you to view our video and share it from our YouTube channel. You can also download the guarantee report from GIIN here. And then scroll through the slider below to see just some of the ways Kresge has put the guarantee to work in communities across the country.
Kimberlee Cornett is the managing director for the foundation's Social Investment Practice. Follow her on Twitter @kr_cornett. Kim Dempsey is the deputy director the foundation's Social Investment Practice.
This loan guarantee to the community development financial institution Invest Detroit supports a $5 million loan from Goldman Sachs Group Inc., the private investment bank. That capital is being used to make loans to small-business borrowers in underserved areas of Detroit, advancing the community's revitalization.

This loan guarantee supports Healthy Neighborhoods Equity Fund, an initiative of the Massachusetts Housing Investment Corp. and the Conservation Law Foundation. The organizations expect to make six to 10 residential, commercial and mixed-use projects near current or planned public transit, tracking the health metrics of the transit-oriented development.

Community Reinvestment Fund

A CDFI that is a servicer for nontraditional loan portfolios that include small business loans, residential mortgages and financing for community facilities. Kresge's guarantee to CRF's Detroit Home Mortgage Fund will make available a mortgage loan product for owner-occupant purchasers of under-valued properties in Detroit, which will allow borrowers to borrow above appraised values and typical bank limits and will support necessary rehabilitations.

Calvert is a community development financial institution that connects investors to the causes they care about. Calvert is among the partners in the Kresge-supported Woodward Corridor Investment Fund. This guarantee helps launch that fund, a $30.25 million fund designed to support Detroit's revitalization by financing projects that are mixed-use, mixed income, transit-oriented and promote density, diversity, vibrancy and walkability in the city's core.