Metro Detroit Live Arts, Film and Music artists to share $460,000
Kresge Artist Fellowships and emerging artist awards granted to nurture creative community
Seventeen metropolitan Detroit artists and one collaborative have been selected to receive 2016 Kresge Artist Fellowships. In addition, two emerging artists will receive Gilda Awards. 
Funded by The Kresge Foundation, Kresge Artist Fellowships and Gilda Awards are administered by the Kresge Arts in Detroit office of the College for Creative Studies. The latest awards support artists working in film, music, dance, theater, performance art and interdisciplinary forms.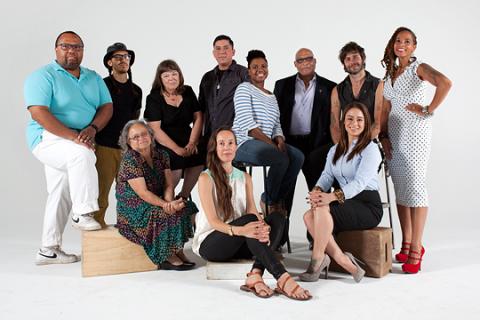 Each fellowship comes with an unrestricted $25,000 prize and a year of professional practice support provided by Creative Many Michigan, including an invitation to an intensive professional development retreat presented by New York-based artist-service organization Creative Capital. The two Gilda Award recipients receive $5,000 unrestricted awards to foster their work. The award is named in honor of artist, CCS professor and 2009 Kresge Artist Fellow Gilda Snowden's (1954-2014) legacy as a mentor and champion of young, emerging artists in metropolitan Detroit.
Among this year's selected recipients are both iconic Detroit artists and rising stars. Collectively, their work represents a broad spectrum, from traditional to contemporary interpretations of this year's two fellowship categories, Film & Music and Live Arts. 
"From emerging practitioners to renowned anchors of Detroit's artistic community, the 2016 Kresge Artist Fellows exemplify the exceptional talent, vision and dedication that have always defined Detroit's artists and creative communities," says Michelle Perron, Director of Kresge Arts in Detroit.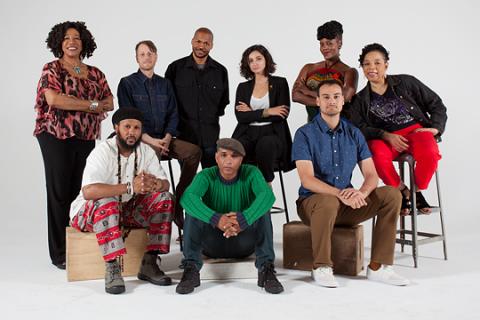 Film and Music Fellows
Christopher Jon Alexander, Documentary/Fiction Hybrid Filmmaker
Chi Amen-Ra, Percussionist                   
Mahogany Jones, Hip Hop Artist               
Marion Hayden, Jazz Musician                   
Danny Kroha, Musician, Performer               
Oksana Mirzoyan, Screenwriter, Director              
Joshua Mulligan, Animator                   
Sterling Toles, Composer, Producer               
Pamela D. Wise, Composer, Performer  
Live Arts Fellows
Gary Anderson, Theater Director 
Biba Bell, Choreographer, Dancer
jessica Care moore, Interdisciplinary Poet
Corazon del Pueblo (collaborative), Folk Dance, Choreography
L05, Live Media Artist, Performer
Jimbo Easter, Performance Artist
Shaun S. Nethercott, Playwright
Red Stowall, Choreographer, Dancer
Ralph Taylor, Carnival Body Puppet Artist, Performer    

Gilda Awardees
Film & Music: Ellen Coons, Animator                
Live Arts: Marsae Mitchell, Choreographer & Director 
The awardees were selected by the following independent panels of local and national artists and arts professionals from among 450 applications.  
Film and Music Panel
Todd Chandler, Filmmaker; Musician; Interdisciplinary Artist; Educator     
Njia Kai, Curator, Producer     
Terence Nance, Filmmaker; Visual Artist, Musician     
Frank Pahl, Composer; 2010 Kresge Artist Fellow; adjunct professor, College for Creative Studies, University of Michigan     
Pamela Z, composer/performer, media artist 
Live Arts Panel
Penny Godboldo, Associate Professor of Dance, Marygrove College; Master Dunham Technique Instructor    
Aku Kadogo, Theater Director; Choreographer; Chair, Drama Department, Spelman College
Carrie Morris, Director; Puppeteer; Performance Artist     
Leyya Mona Tawil, Dance Artist; Director, Dance Elixir
Sarah Wilke, Managing Director, On the Boards
"Detroit lived up to its legacy as home to a wealth of outstanding creative talent," says panelist Njia Kai. "It was exciting to experience such a diverse sampling of performing artists, and intimidating to distill nine fellows from the hundreds of worthy applicants."
The Kresge Arts in Detroit program represents the foundation's desire to support artists living and working in the foundation's hometown, and to elevate the profile of metro Detroit's artists and creative communities.
"These Kresge Artist Fellows and Gilda Awardees exemplify the vision and verve of an arts community that increasingly has the attention of the world," said Rip Rapson, president and CEO of The Kresge Foundation. "Detroit's overdue recognition as a center of arts and culture is integral to our ongoing revival. That recognition is a testament to arts organizations, patrons, audiences and others – but fundamentally it's a testament to our artists, whose work we seek to lift up and amplify through Kresge Arts in Detroit."
Since 2008, the Kresge Arts in Detroit program has contributed over $4 million to the local creative economy through the Kresge Eminent Artist award, Kresge Artist Fellowships and Gilda Awards in Film & Music, Literary Arts, Live Arts and Visual Arts.  This investment in artists and collaboratives working in Wayne, Oakland and Macomb counties – a total of 156 over eight years  – empowers culturally minded thinking and strengthens Detroit's position as a major center for arts and culture nationally and internationally.
"Each year's announcement of the new Kresge Artist Fellows reminds us of the incredible depth and diversity of talent in our region," said Richard L. Rogers, president of the College for Creative Studies. "This year's group of remarkable fellows and Gilda Award recipients is no exception. From emerging experimentalists to iconic figures of the creative scene, they radiate cultural energy. The Kresge Arts in Detroit program continues to showcase Detroit as we know it to be – a wellspring of artistic inspiration and innovation."
Applications for the 2017 Kresge Artist Fellowships in Literary Arts and Visual Arts will be available in fall 2016.