President's Letter: Light rail in Detroit only the beginning
Growing energy in Detroit is palpable, derived from a heightened sense of connectivity and increased economic vibrancy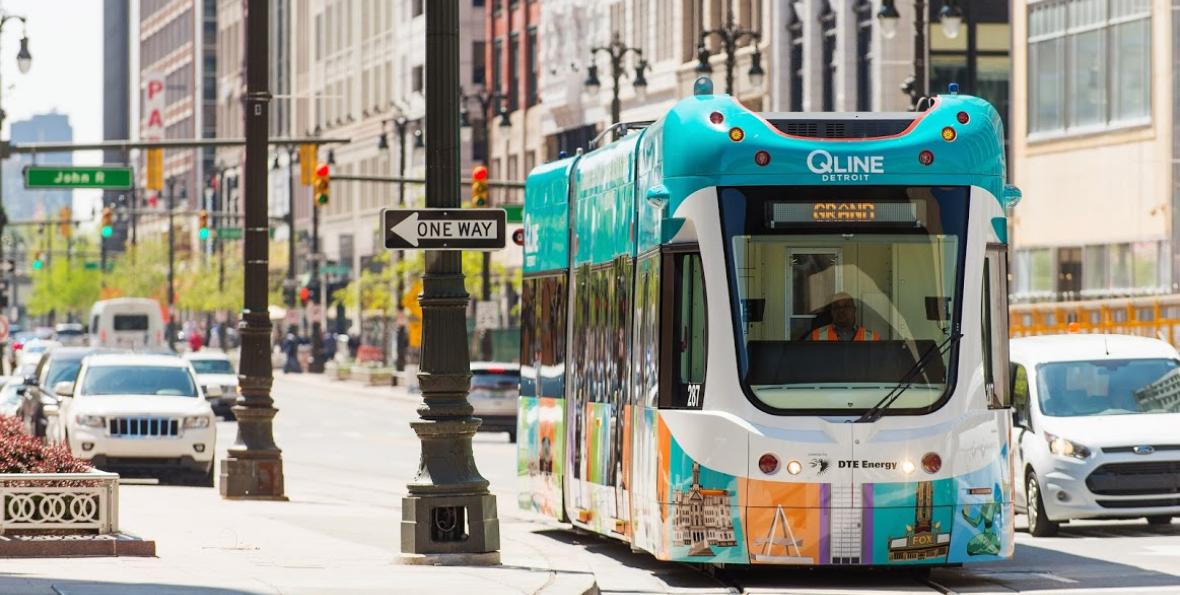 We often say that philanthropy has the privilege of taking the long view, and it is true.  For a foundation like Kresge, to invest in the issues we care about – to invest in opportunity for low-income people in America's cities – means that we invest not in the quick fix, but in the long game. Sometimes that long game takes years ... sometimes a decade or more.
The Kresge Foundation today joins with Detroit residents, businesses, and civic organizations in witnessing with enormous pride a once-distant opportunity come vividly to life as metro Detroit's new, hybrid-powered streetcars transport passengers up and down the city's main thoroughfare, Woodward Avenue.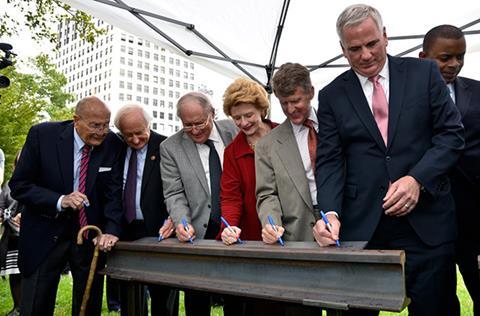 The Foundation helped open a community conversation some ten years about the potential benefits of "light rail" as a down payment on an integrated, comprehensive regional transportation system. In fact, Kresge committed the lead gift – an initial investment of $35 million that would grow to $50 million – to demonstrate to corporations, hospitals, universities institutions, and city residents that there was a path to translate this dream into reality. 
We could not have anticipated just how arduous that path would be. It would require innovative forms of financial capital, steely political courage, and deep reservoirs of civic tenacity.
Under the masterful leadership – and heroic patience – of the project's chairman, Roger Penske, and its volunteer president and CEO, Matt Cullen, we assembled a consortium of philanthropic, public, and private sector backers. The new organization – a first-of-its-kind for a transit project – was named M-1 RAIL after Woodward Avenue's official Michigan road designation: State Route 1.
Stitching together a multifaceted financing package was a microcosm of the effort's larger complexity. Roger and the board successfully recruited more than a dozen local companies and institutions to sponsor station naming rights to match Kresge's initial commitment. The State of Michigan agreed to largely underwrite the cost of rebuilding the avenue. Financial institutions worked hand-in-glove with the M-1 Board to secure New Market Tax Credits. After a harrowing sequence of events in which the project was prematurely declared dead, the U.S. Department of Transportation awarded a $25 million grant to help fill a critical gap in the financing package. 
When coupled with the need to overcome countless technical and engineering challenges, unending political skirmishes with and among all levels of government, and the small matter of navigating the largest municipal bankruptcy in American history, surmounting these financial convolutions required that we be crystal clear about our objectives and keep them in clear view. We continually affirmed that the light rail line would:
Create new connections among the scores of commercial, cultural, medical, and educational institutions dispersed along the avenue;
Help revitalize the local economy and resuscitate the tax base by encouraging dense patterns of land use – housing, retail and other amenities – within walking distance of the stations; and 
Serve as a down payment on a larger regional transit system, something the Motor City has been deprived of for more than 40 years.
I am extraordinarily pleased – but not at all surprised – that even before carrying its first passengers today, the 6.6 mile circulating QLINE Detroit has already realized milestone progress against the first two of these objectives.
The growing energy in Detroit – from the central business district to the North End neighborhood ... from Midtown to New Center – is palpable.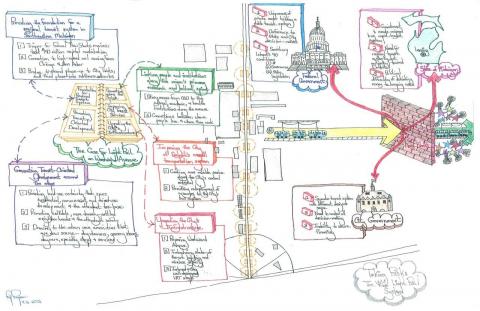 It is an energy derived from a heightened sense of connectivity, an increased economic vibrancy adjacent to the 20 QLINE stations along the route, an amplified sense of optimism about the potential for deeper interconnections between Detroit and the rest of the region.
A report issued last week shows that since the project's final approval in 2013, more than $7 billion in new development along the route is complete, under construction, or in the pipeline. That's more than five or six times what was expected. Developments range from pop-up retail and restaurants to affordable housing and a billion-dollar professional sports arena. Large swaths of vacant land are filling in with new construction. Once-abandoned properties are the hottest thing on the market. And residents old and new are feeling an enlivened sense of pride for their city.
As I reflect on the fervent perseverance needed for us to arrive at today's remarkable result, I'm reminded of Henry Ford, who also introduced a form of "modern transit" here in his hometown more than a century ago. He said, "Coming together is a beginning; keeping together is progress; working together is success."
Ford's words should serve as a mantra as our community leans into the third objective of birthing a regional transit system that serves all the region's residents. The defeat of a regional transit proposal last fall is a temporary setback. And one that left in its wake a powerful platform on which to build:
An increasingly wide cast of supporters, from the grass-roots to the grass-tops.
A heightened understanding of, and support for, the idea that Metro Detroit could someday offer a modern, efficient regional transit system to remain competitive in a 21st-century world.
An opportunity to reframe the details of our next effort in ways that more fully incorporate the needs and desires of all the region's residents and that permit a fuller accounting of emerging mobility technologies.
So today we celebrate a monumental accomplishment. Tomorrow, we begin gathering our energies to work together in even broader purpose. Kresge is again in it for the long game, and we invite you to join us on this journey.
All aboard?
Rip Rapson
President and CEO
The Kresge Foundation