Leaders gather in Memphis to discuss legacy of structural racism in cities
Shared Prosperity Partnership, The Atlantic host conversation to ensure places grow equitably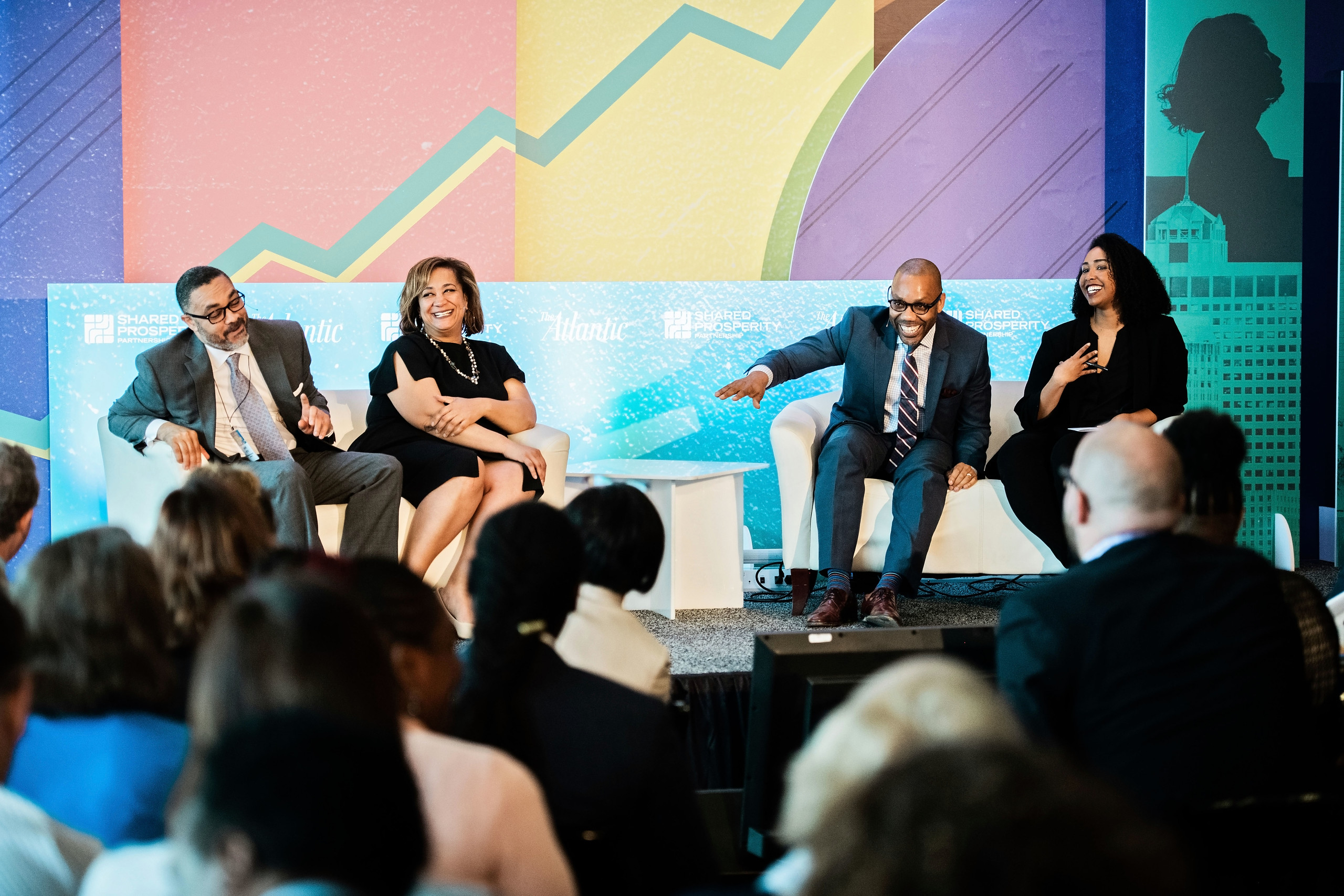 Community, business and policy leaders from around the country gathered in Memphis, Tenn. on Tuesday to discuss the legacy of structural racism and its effects on American cities. "Building Opportunity for All," drew a crowd of roughly 300 and was hosted by the Atlantic and the Shared Prosperity Partnership, a collaboration among the Kresge Foundation, the Brookings Metropolitan Policy Program, the Urban Institute and Living Cities.
Kresge President and CEO Rip Rapson framed the day's discussions by noting that Memphis, much like many cities nationwide, has been shaped powerfully by a legacy of structural economic, social and political barriers to racial equity and opportunity. 
"Municipal and state leaders across the country are grappling with the very same challenges," Rapson said. "The good news, however, is that we are witnessing a wellspring of disciplined and effective innovation at the state and local levels – fostering attitudes, policies, and practices that hold promise of promoting inclusive growth in places like Memphis – and Minneapolis, and Milwaukee, and Detroit."
Policymakers and community leaders from these cities, as well as Milwaukee, Minneapolis-St. Paul, Fresno, Cleveland, Arlington, Va., and Kansas City also joined Memphians for the day's discussions.  
A series of panels explored systemic barriers to advancing more inclusive growth including property devaluation in majority Black neighborhoods, stagnant wages and underdeveloped transit systems, and were informed by perspectives from peer cities.
Anika Goss, executive director of Detroit Future Cities, described her organization's recent report focused on stabilizing Detroit's African American middle class as an opportunity for a more prosperous Detroit.
Kendra Freeman, director of community engagement for the Chicago Metropolitan Planning Council, described her team's recent study that focused on the economic costs of segregation and links between longstanding segregation and systemic racism in Chicago. A follow-up action agenda details the ways leaders in all sectors – nonprofit, business and government – can work to create a more equitable and inclusive region.
"How do we help all sectors embrace a racial equity framework and begin to interrogate their policies and procedures and look for inequities, what is causing those inequities and make plans to dissemble them," Freeman said. "It's a long ongoing process. It doesn't happen overnight."     
Videos of the discussions are posted here, including a conversation with Memphis Mayor Jim Strickland.
At #AtlanticOpportunity, @RipRapson of @KresgeFDN discusses sharing strategies to tackle urgent urban challenges including racial disparities and the work of @SP2cities pic.twitter.com/8GJ98YMASz

— AtlanticLIVE (@AtlanticLIVE) April 23, 2019
.@TerriLeeFreeman of @NCRMuseum discusses how black families haven't been able benefit from home ownership like white families, gentrification's culture erasure, and controversy around Howard University at #AtlanticOppportunity pic.twitter.com/iTh2m5PWBT

— AtlanticLIVE (@AtlanticLIVE) April 23, 2019
.@ElenaDelavega7 of @uofmemphis speaks about unleashing beneficial community potential by improving wages and economic opportunity, examining our voting choices, and improving transit. We may be doing fine individually, but how much better could inclusion be? #AtlanticOpportunity pic.twitter.com/Cw1IPj3joL

— AtlanticLIVE (@AtlanticLIVE) April 23, 2019
.@anikagf breaks down @DETFutureCity's vision for stabilizing the African American middle class in Detroit in order to create a truly prosperous future for the city at #AtlanticOpportunity. pic.twitter.com/0UcIUqmkm3

— AtlanticLIVE (@AtlanticLIVE) April 23, 2019