Kresge's 2018 annual report is now available
Annual report highlights stories of eight standout leaders; emphasizes leadership development as integral to Kresge's mission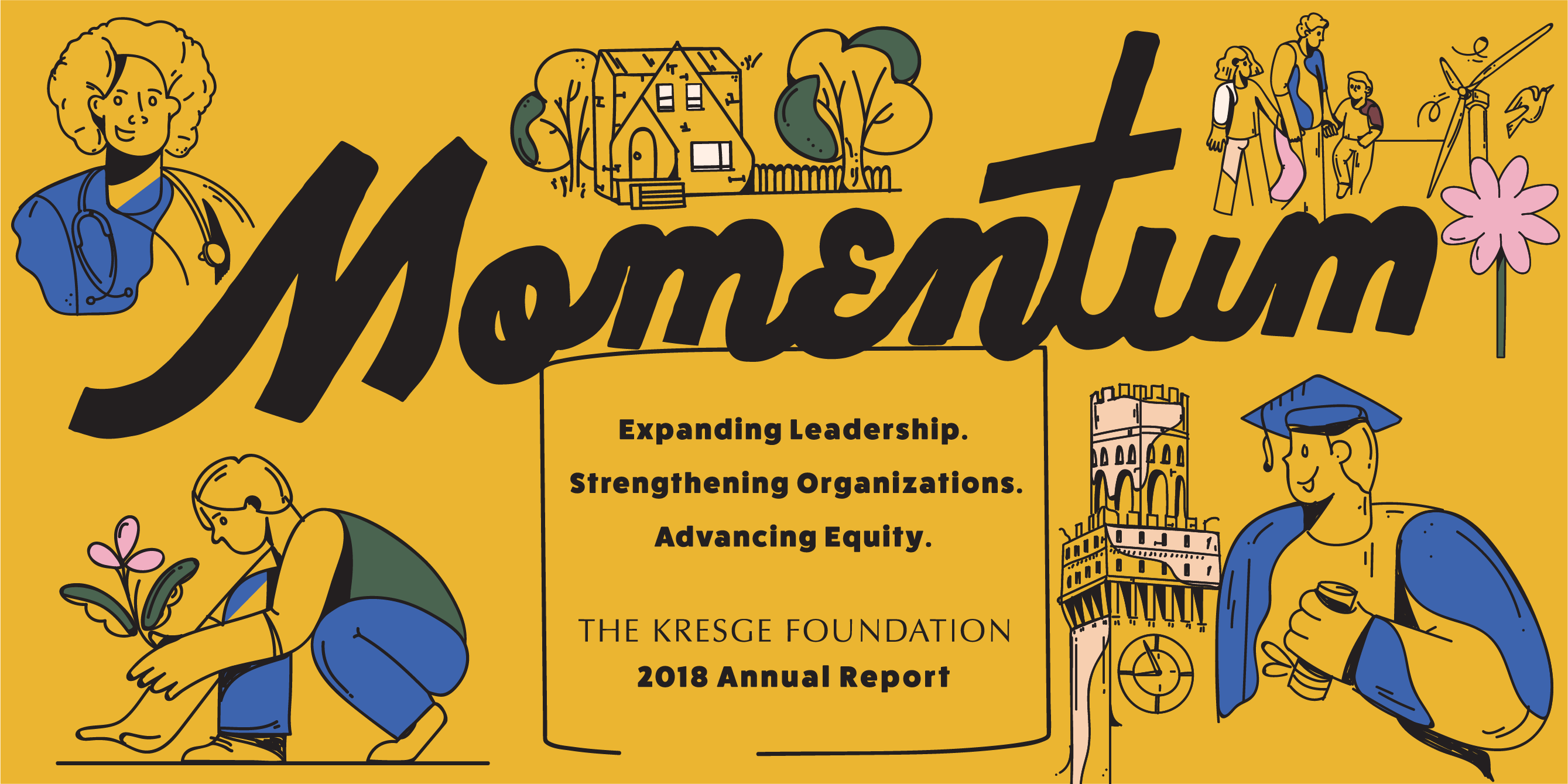 By Rip Rapson
Today, we are pleased to debut The Kresge Foundation's 2018 Annual Report. Entitled "Momentum," the report explores how Kresge is investing in the next generation of diverse leaders to effect change in America's cities.
Kresge believes there has never been a more important time to elevate the subject of leadership. Kresge's work of identifying pathways to opportunity requires deep, sustainable investment in leaders on the ground, who bring the kind of passion, innovation and long-term commitment needed to crack the code of society's most intractable challenges.
The report brings to life the work of eight standout leaders, supported by Kresge, who are doing exactly that. Building their resilience, strengthening their organizations' capacity and uniting with them to create systems change are integral parts of Kresge's mission. It is the Momentum Kresge is championing.
The report complements the stories on the ground with essays from Kresge Board Chair Elaine Rosen about the positive traits that make up a good leader and a letter from Kresge President and CEO Rip Rapson about valuing leadership from the ground up with equity at the center.
To learn more, please check out Momentum's interactive website with special, digital-only content including nine video stories, or download the book in PDF format. Hardcopies are available by emailing the Kresge communications team.