Kresge welcomes Drexel University President John Fry to board of trustees
Statement from Kresge President and CEO Rip Rapson: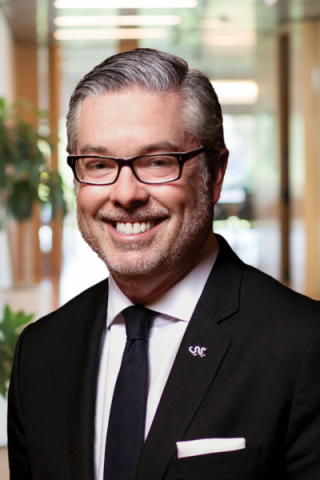 We at The Kresge Foundation are proud to announce John Fry as the newest addition to our Board of Trustees.
As with each trustee we select, we look to John for unique skills that complement our other board members charged with guiding our 94-year-old national foundation in its work to expand opportunity for people living in America's cities. Our trustees are stewards of our endowment, but even more so, of our mission and legacy.  
John's career highpoints speak to a life of service. He has served since 2010 as the president of Drexel University, a private college based in Philadelphia, committed to interdisciplinary studies and global research. Prior to his post at Drexel, John was president of Franklin & Marshall College in Lancaster, Pennsylvania. There he concentrated on the college's academic growth, the improvement of its finances, and the development of its campus and surrounding neighborhood.
John also spent the years 1995-2002 as executive vice president of the University of Pennsylvania where he built a coalition of nonprofit, business, neighborhood and governmental organizations to support a multipronged strategy to address the key challenges facing the University City neighborhood in West Philadelphia.
I could detail more of his resume, including his membership in the White House's National Network for Manufacturing Innovation. But instead, I'd like to lift up three things about John.
First is his depth of experience engaging anchor institutions in the rebuilding of surrounding communities. As you know, anchor strategies have been key to our proof points of neighborhood revitalization in Detroit to date, and anchor institutions are key to that work going forward, not only across Detroit, but in Memphis, New Orleans and other cities where we increasingly work in place.  This is a fortuitous alignment for us.
Second is John's ability to innovate, to approach problems on a systems level. That allows the kind of coalitions and alliances for anchor strategies. But it goes beyond that. Seeing holistically with curiosity and humility is fundamental to the way Kresge approaches virtually every problem. John's depth of experience is matched by the breadth of his vision.
And, third, John has impressed us with the strength of his character along with his unflagging commitment to the hard work of promoting human progress. That is the fundamental course our founder, Sebastian S. Kresge, set us on in 1924, and what his great-granddaughter, Cynthia Kresge, had in mind as she led the trustee search process that brought John to us.
In trying times as those we face, no quality is more important than strength of character.
On behalf of the Kresge Board of Trustees and our staff, I can say that we all look forward to working with John as he joins our collective mission.