Kresge staffers selected for national leadership program
American Cities Practice Program Officer Chantel Rush and Environment Program Senior Program Officer Jalonne White-Newsome have been named to The Funders' Network 2017 cohort of PLACES fellows.
The Professionals Learning About Community, Equity and Smart Growth (PLACES) fellowship program was launched in 2008 to bring the perspectives of low-income communities, often comprising people of color, into decision-making about growth and development.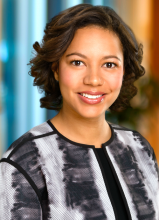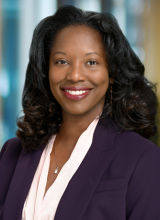 Fellows in the program participate in a year-long curriculum designed to give them the tools, knowledge and best practices to enhance grantmaking decisions in ways that are responsive to the needs and assets of low-income neighborhoods and communities of color. The program includes site visits in Miami, New Orleans, Seattle and Charleston, W. Va., as well as an annual conference attended by current PLACES fellows and up to 100 alumni of the program.
This year's 16 fellows were selected from a record number of applicants, representing organizations active in a variety of areas at the local, regional and national levels.
One of the network's core missions is to ensure the values of inclusion and equity are reflected in philanthropic work and supporting leaders in philanthropy as they strive to turn ideals into outcomes.